Kay Decaro of Charlotte, North Carolina, has been a widow for 25 years. So when a big bouquet of flowers showed up on her porch on Valentine's Day, she was taken aback.
The surprise delivery was from Decaro's daughter, by way of Ashley Manning, a mom of four working to honor widows in her community.
"We (widows) are kind of like a forgotten element sometimes," Decaro, 71, tells TODAY.com. "It was just such a beautiful thought and it made me feel so special that somebody would take the time to make something so beautiful with flowers and pass it on to widows."
Manning, 40, tells TODAY.com she has loved plants and flowers since she was a little girl. A former pharmaceutical rep, she became a stay-at-home mom after her first child, now 11, was born.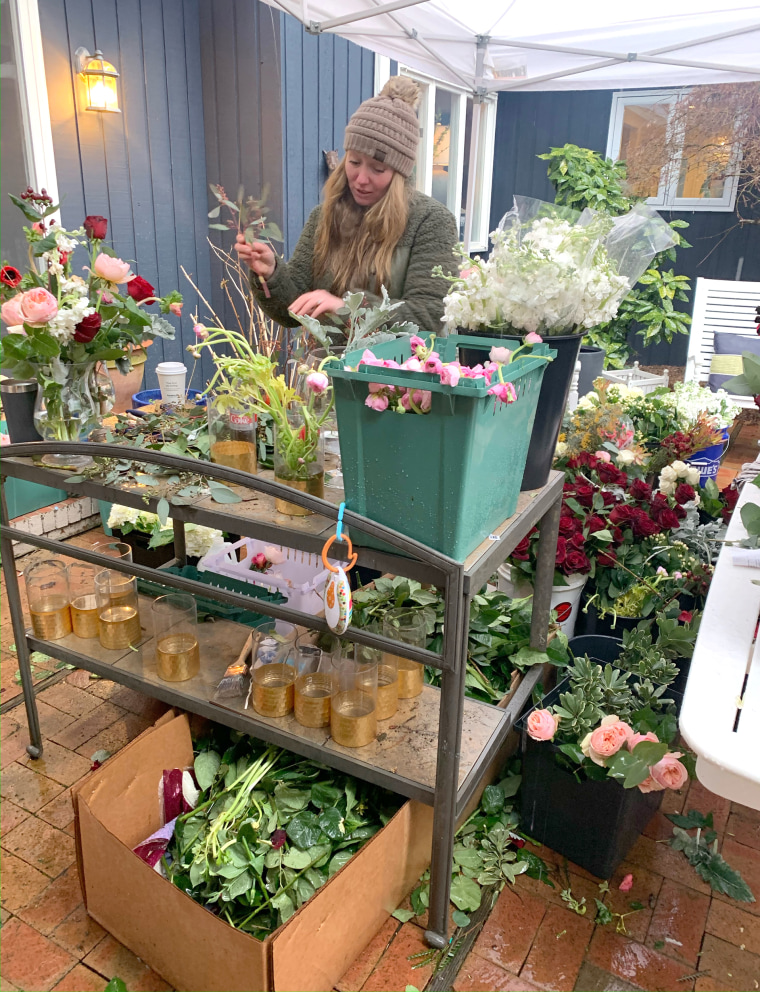 "I would just make flower arrangements for my friends for their birthdays and put things together," Manning says.
In November 2020, her hobby grew into a business — Pretty Things by A.E. Manning — after doing local pop-up shopping events in the Charlotte area.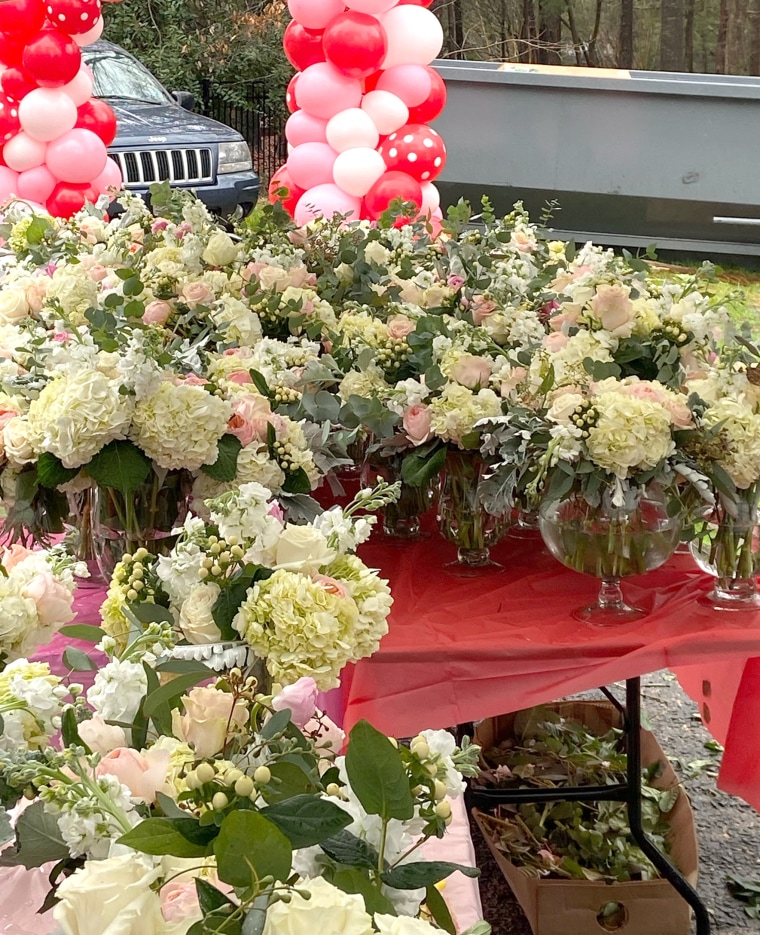 Ahead of Valentine's Day 2021, Manning asked her Instagram following a simple question: How are we going to take care of the women in our community who aren't going to get flowers?
"Both of my grandmothers were widows. My mom's mom had 12 children and my dad's had 8. I never met my grandfathers and they never remarried," Manning explains. "My son's preschool teacher had (also) lost her husband. When I heard that, my heart just broke."
When Manning put out the word that she would be creating bouquets for widows, she began receiving nominations from all over town.
"I just needed to know their name and address," Manning says, adding that she would save their information in her phone with very little organization. "I was just a one person show that year."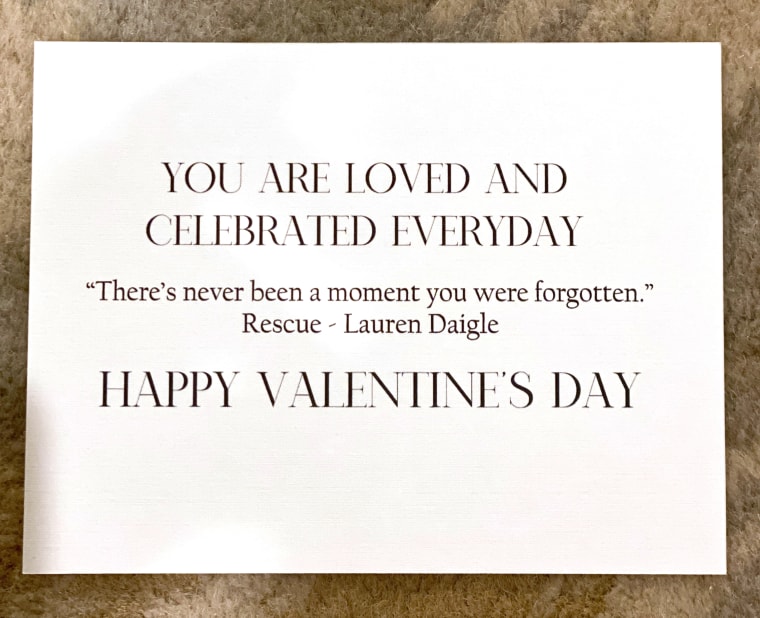 By the time Valentine's Day arrived, Manning had organized 121 bouquets for widows with the help of 50 volunteers.
"The whole initiative is community based," Manning says of the project and funds used to purchase flowers, vases, and other supplies. "All of the money is raised within our community."
Manning said some people choose to have the flowers delivered anonymously, while others want to deliver themselves.
"They want to hug the person they give it to," she said.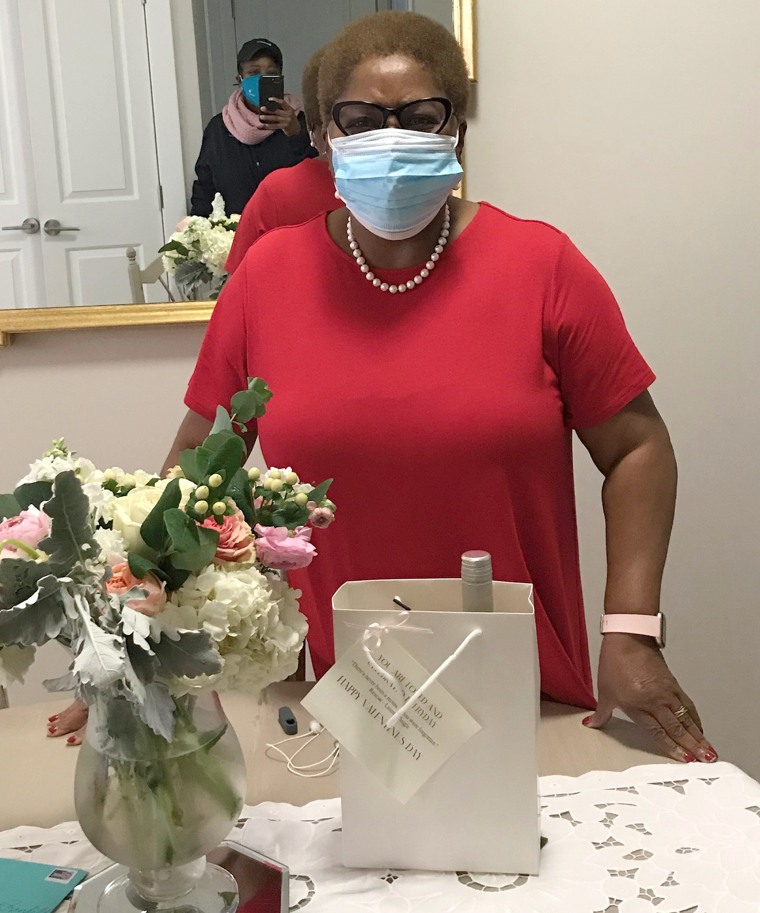 Despite Manning suffering a detached retina in the midst of planning the 2022 event, her project grew to 400 deliveries and Manning's initiative was spreading beyond her local community.
The rest of 2022 was a roller coaster for Manning, who endured multiple unsuccessful retina surgeries. Though her retina stabilized, it was too late. Manning lost all vision in her injured eye.
But she was determined to make 2023's project her biggest yet.
As the 2023 date neared, Manning was approached by Meta to make her "Valentine's Day Widow Outreach Project" a national community outreach project to reach more people all over the country.
"It was the most emotional thing I have ever done," Manning says.
This year on Valentine's Day, Manning is hoping to surprise more than 800 widows in North Carolina, who have all been nominated by their friends or family.
With the help of donations from local businesses —including jewelry company Twine and Twig and wine retailer Winestore— as well as monetary commitments from people across North Carolina, this year's gift baskets will go beyond flowers.
"My dream is that one day we can support and care for widows on Valentine's Day in every city," Manning says.
Related video: