/ Source: TODAY Contributor
Lynne Polvino was smack dab in the middle of school night stress: it was her turn to pick her children up from school, and her husband, Jesse, was still on his way to their home in Queens, New York, from work.
Like so many parents, she found herself simultaneously cooking dinner, helping her 6-year-old daughter, Hazel, with her homework, and responding as patiently as possible to an "endless stream of questions and demands" from her 4-year-old son, Jasper, when she read her daughter's homework worksheet and stopped dead in her tracks.
"I was already feeling pretty frazzled, and when I read the assignment, I almost lost it," Polvino told TODAY Parents.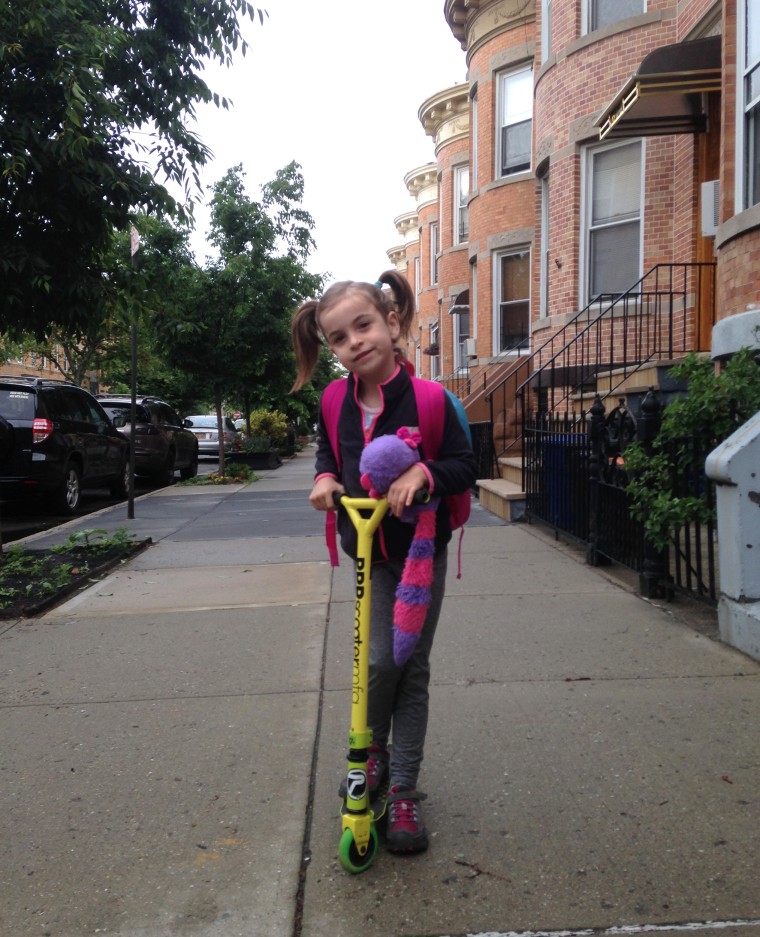 The worksheet, which featured a story called "Back to Work," asked Polvino's first grade daughter to choose words from word banks to complete the narrative, which began, "Lisa was not happy. Her mother was back at work."
The story went on explain that Lisa, the protagonist, was upset because her mother was going back to work after being home with her. "The morning was terrible," the story read. "Lisa had to get to school on time. Her father had to get to work on time. And now, her mother was in a rush, too."
The story in Hazel's homework also mentioned that the main character's father had to make her breakfast, and it was "not too good." But the tale ended on a happier note — only because it turned out that Lisa's mother's new job allowed her to get home in time to be there when she returned home from school.
Never miss a parenting story from TODAY.com! Sign up for our newsletter here.
"It just pushed so many buttons for me, and with each sentence it managed to get worse!" said Polvino, who works as a children's books editor at a publishing house in Manhattan. "My shock and dismay quickly turned to outrage. I mean, what decade are we in, anyway? In this day and age, we're going to tell kids that mothers working outside the home makes their children and families unhappy? That fathers don't normally do things like cook and wash the dishes?"
Hazel didn't say much about the story and seemed focused on just finding the right vocabulary words to fill in the blanks, her mom said, but Polvino was troubled by it. She said she wondered what all the kids in the class who have working moms, most of who can't leave their jobs by 2 p.m. every day, thought when they read this assignment.
"What message was this sending to them? What message was it sending to little girls who dream of having careers and families? And what about all the other working moms — did they feel, as I did, like they'd been punched in the gut when they read this?"
Polvino decided to rewrite the worksheet "to reflect the kind of world I want to live in, the kind of world I want my kids to live in when they're old enough to have jobs and families," she said.
In Polvino's version of the assignment's story, Lisa is happy that her mother has gone back to work. "The morning was wonderful," Polvino wrote. "Lisa had to get to school on time. Her mother had to get to work on time. Her father was home on his paid paternity leave, caring for Lisa's younger brother and contributing equally to the running of the household. No one was in a rush because Dad had things firmly under control."
Polvino didn't send her rewrite to Hazel's first grade teacher at her public elementary school in Queens, but she did email her to voice her concerns. The teacher agreed with Polvino that the worksheet was "outdated" and thanked her for bringing it to her attention, promising to review the worksheets more carefully before sending them home in the future.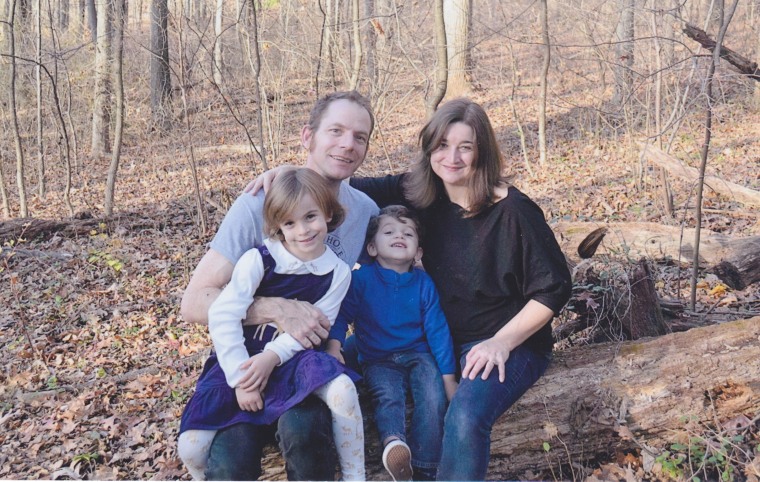 For her, balancing a "really demanding career" and a family can be "really stressful," said Polvino. "But I love what I do and I've been doing it for a lot longer than I've been a mom, so there was never really any question in my mind about whether I'd keep on doing it when we had kids. It was more a question of how," she said.
"I have a very supportive boss, but still, I've had so many moments where I've felt that I wasn't doing either thing — work or motherhood — very well," Polvino admitted. "There's not nearly enough support out there for working moms: inadequate maternity and paternity leave policies, the lack of affordable childcare, and all the subtle and not-so-subtle messages we hear — even in our children's homework! — telling us that we should be at home taking care of the kids and managing the household make it hard to not feel guilty, to not question ourselves."
Polvino said Hazel's homework assignment reminded her that as hard as it is to be a mother who works outside the home now, the mothers who preceded her were true trailblazers.
"I have so much respect for all the working moms of past generations who had to deal with this type of crap on a regular basis!" she said. "I'm so grateful to them for paving the way."
Related:
• Working mom reflects on choices between job and child