/ Source: TODAY Contributor
This Thanksgiving, mom-of-four Michele Keylor is going all out — hosting approximately thirty people for a holiday dinner in her Ohio home.
But one thing Keylor refuses to expend extra energy on is repeatedly cleaning her house in preparation for the big day.
Earlier this month, Keylor did some "serious cleaning" on her living room — deep cleaning carpets, removing stains from furniture, and getting the space in perfect condition for her holiday entertaining. Keylor then taped the room off, hanging a sign for her children to read, declaring that the space was closed.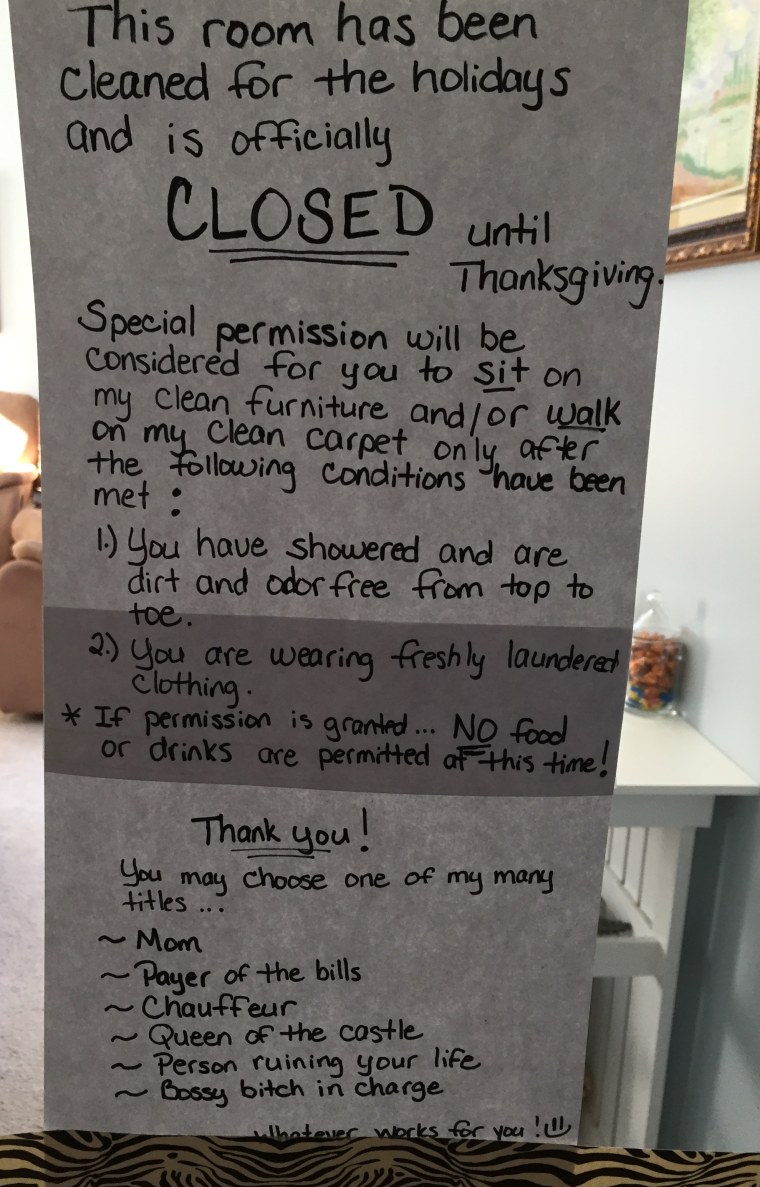 "This room has been cleaned for the holidays and is officially closed until Thanksgiving," Keylor wrote on the sign, followed by special conditions — such as freshly laundered clothing or having recently showered — which her children could meet in order to request permission to enter.
RELATED: Mom tells family 'clean it up yourself' in Holderness family's Bieber parody
Keylor's kids range in age from 27 to 17, two of which live in her home on a daily basis. Her 17-year-old son, Nick Denbow, tweeted an image of the sign, asking, "Okay how my mom just gonna close down the living room for a month?"
The image has been retweeted and liked thousands of times, something Keylor says has made her and her children laugh.
"In the words of my beautiful, intelligent and very humbling daughter, 'This is a really stupid thing to be famous for,'" Keylor told TODAY Parents.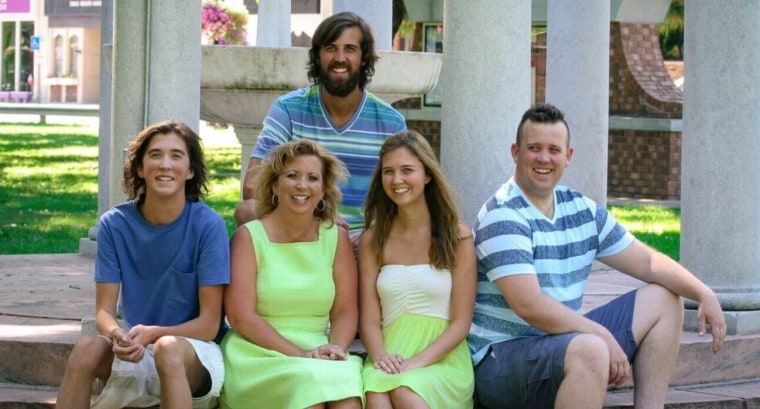 "Most parents can relate because taking care of children and cleaning is an eternal, vicious cycle," Keylor continued. "It never ends and it's a constant battle to get caught up only to blink and have to do it all over again."
RELATED: This mom's using a brilliant method to get her kids to do chores (every day!)
Keylor says her kids knew the note was meant to be funny, but also says they have no doubt she is serious about keeping the room clean for the holidays.
"I do as much in advance as I can so we can eat and visit," said Keylor. "The cleaning is done in advance as well...the note was intended to be a humorous reminder that the room is clean and it needs to stay that way. I do not have time to clean dirty footprints off of the carpet or spilled food off of the furniture."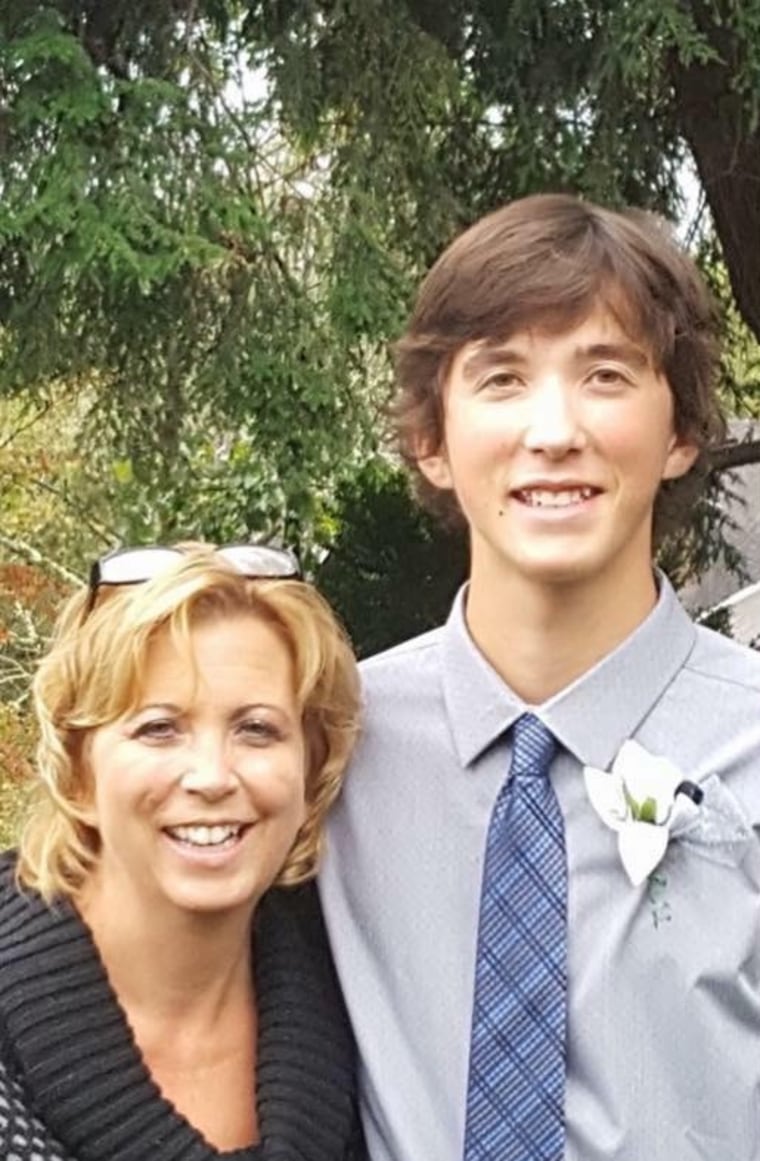 Denbow says he knew his mom was serious about keeping the room clean, but never expected that she would close it down.
"I'd say she was justified...the living room was pretty messy," said Denbow.
Never miss a parenting story with TODAY's newsletters! Sign up here