Kateri and Jay Schwandt of Rockford, Michigan, added a 14th son to their family on Wednesday, April 18: Finley Sheboygan Schwandt!
The proud parents already had 13 sons ranging in age from 25 to 2 when they became pregnant with what they feel will probably be their final baby.
"We are extremely blessed," said Jay. "He is so happy and healthy."
And though it seemed everyone around them waited with bated breath to see if they would finally add a daughter to the mix, the Schwandts said they were more excited just to have a baby to hold again.
"For us, it is about the baby, about the miracle of life," Kateri told TODAY Parents in February. "It's not about having a girl."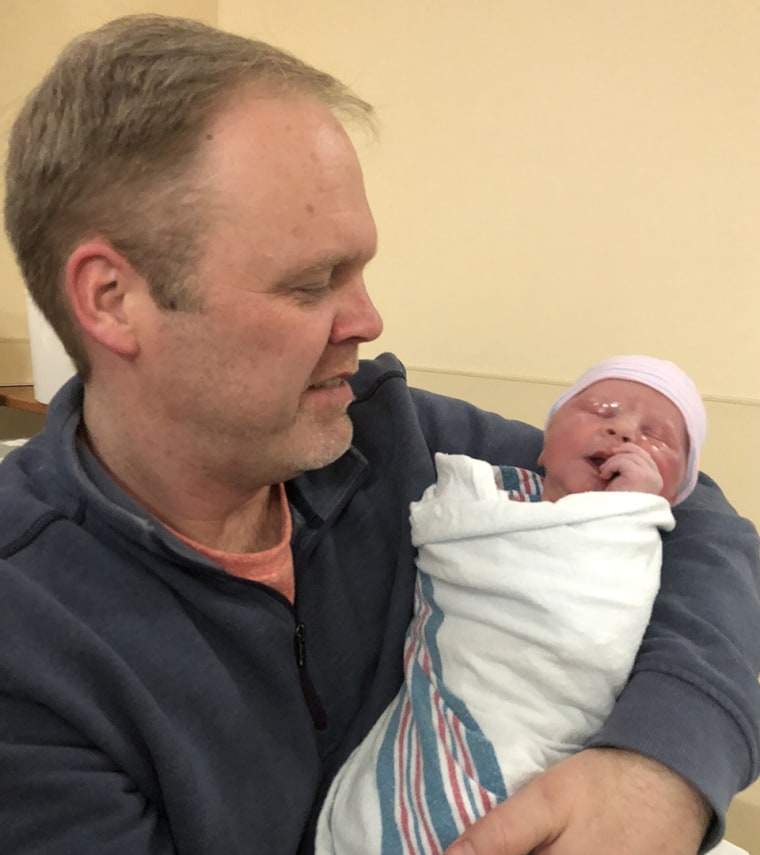 The chances of having 14 boys in a row are one in 16,384, and the couple may not be done yet.
"I have to leave that door cracked open just a little bit because I've been reminded that I said after 12 and 13 that we were done,'' Jay said on TODAY Friday. "It feels like we're at the end of the road here."
On Thursday, the Schwandts spent the day introducing baby Finley to his many "super excited" brothers. The baby's unique middle name was inspired by a story Kateri's father told the couple before he passed away about eight years ago. (And, no, it has nothing to do with the Wisconsin city spelled the same way, Sheboygan.)
In the story, a Native American chief was also the father to many boys, but he was certain his last baby was going to be a girl. According to the tale, when that baby also turned out to be a boy, the chief named the baby Sheboygan, because "she is a boy again."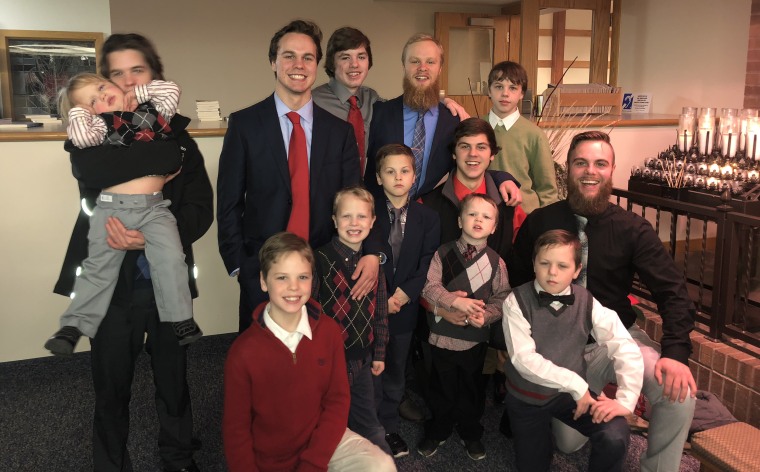 The Schwandts tossed around the idea of using the name for several of their other sons, Jay said, but since they are pretty sure this is their last baby, they decided to go for it and use the name. "We figured, what the heck?" he said. "People think we are crazy anyway."
Jay also said that although he knows people do question their sanity after choosing to have 14 children, "This is just what we do. We are equipped to handle it. I can't imagine not having 14 boys.
"We enjoy every minute of it."