Michelle Obama knew that raising her daughters in the White House would given them an atypical childhood, but in her new memoir she shares one experience that every teenager can relate to: being embarrassed by her parents.
In her book, "Becoming," the former first lady reflected on what it was like to see her older daughter, Malia, head out to prom with a "a boy she kind of liked" from the White House.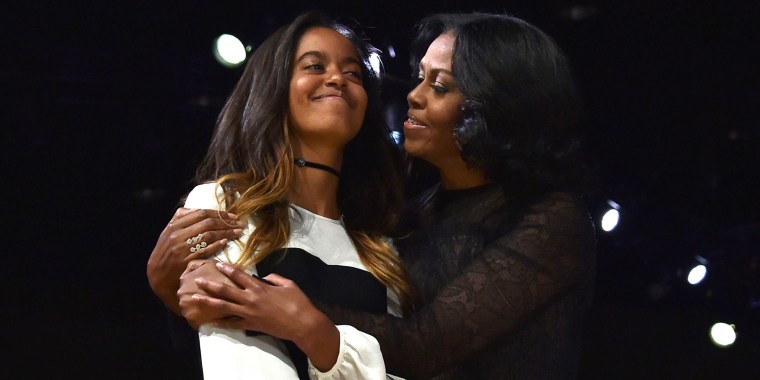 That spring 2015 evening was a rarity since Malia's parents made "an exception" to their usual security arrangement and allowed her to travel in a vehicle that didn't wasn't hers or driven by a Secret Service agent.
When Malia's date arrived, he cleared security at the southeast gate of the White House and drove up around the South Lawn "by which heads of state and other visiting dignitaries normally arrived, and then gamely — bravely — walking into the Dip Room dressed in a black suit."
By then, Malia had specific instructions for her parents, her mom recounted.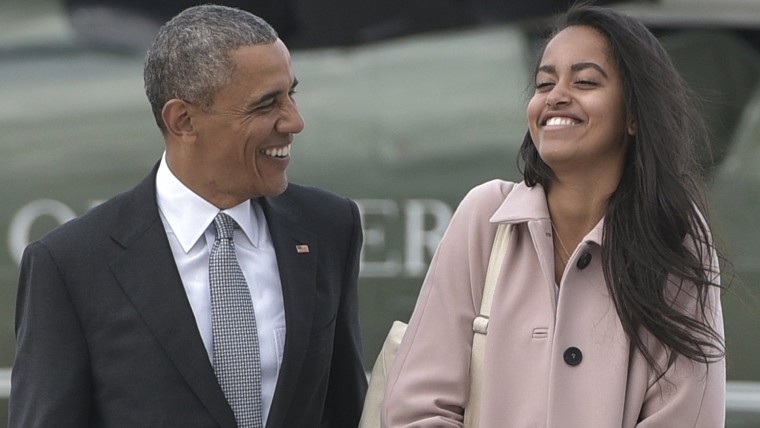 "'Just be cool, okay?' Malia had said to me and Barack, her embarrassment already beginning to smolder as we rode the elevator downstairs," Obama wrote.
"I was barefoot, and Barack was in flip-flops. Malia wore a long black skirt and an elegant bare-shouldered top. She looked beautiful and about twenty-three years old."
Obama said she and her husband shook hands with their daughter's date, took some photos and sent Malia off with a hug — and the knowledge that her security detail would "basically ride the boy's bumper all the way to the restaurant they were going for dinner before the dance," where Secret Service agents would remain on quiet duty.
"By my reckoning, we did manage to play it cool, though Malia still laughs, remembering it all as a bit excruciating," Obama wrote.
Malia is now 20 and a student at Harvard. Her younger sister, Sasha, is a 17-year-old senior finishing up high school in Washington, D.C.
Obama touches upon a wide range of topics in her memoir, including the fact that she suffered a miscarriage more than 20 years ago and eventually conceived both of her children through in vitro fertilization.