Success came to Kelly Clarkson early, thanks to her 2002 win on the very first season of "American Idol." But happiness? That took a little longer.
"I was in a very dark place for a long time," the 34-year-old revealed in an interview with Good Housekeeping.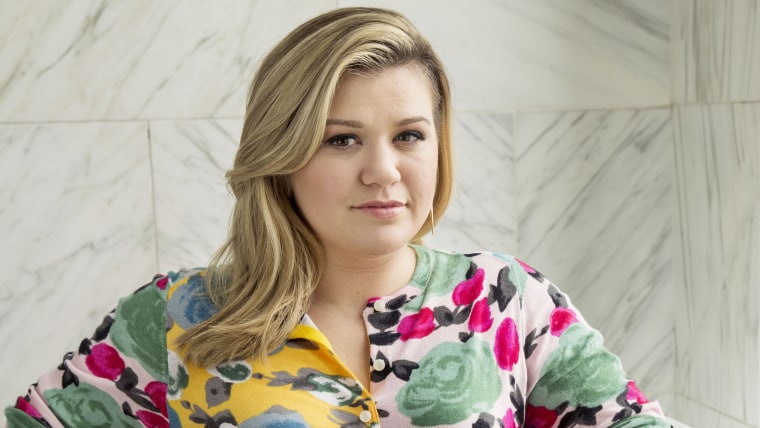 And as it turns out, her whirlwind path to fame was part of the problem.
"It's just so hard to have normalcy," she explained. "I love to sing, and I love to talk to people at meet-and-greets. It's just all the crap that comes along with this job … I don't love traveling, because I'm never home. It's hard when you have a family."
RELATED: Kelly Clarkson forgets lyrics to her hit songs — and has the best reaction
But it's the family she's formed with husband Brandon Blackstock that's helped find joy, too.
"I'm so happy," Clarkson raved. "The fact that I've managed to find a husband who understands and respects everything I do is astonishing. The fact that I have these four beautiful kids (River Rose, 2, Remington, 7 months, and stepchildren Savannah, 15, and Seth, 10) … I just lucked out. I'm waiting for the floor to drop out from under me."
RELATED: Kelly Clarkson's daughter is the sweetest princess ever at Disney World
The fear of losing her good luck is offset by a far stronger feeling that came with motherhood.
"I sound like such a tool, but becoming a mother has made me next-level confident," the "Piece by Piece" singer said. "I've never felt more empowered. I feel like my 20s were spent walking on eggshells making sure everyone felt loved and not really expressing my opinion. As a mom, you just don't have time, so you get straight to the point. I go to bed every night and the list of what I've accomplished is astounding."
That echoes a sentiment Clarkson shared during a recent visit to TODAY.
"Like as a mom, I go to bed going, 'You're welcome, world!'" she laughed.
In addition to her mom duties, Clarkson, who can now add best-selling author to her list of accomplishments, is also busy working on a new album due out next year.