Like father, like daughter.
Jenna Bush Hager took a page out of dad and former President George W. Bush's book when she re-created an adorable — and hilarious — family tradition with her husband and daughters.
The tradition? A family dog pile!
The topic came up when the TODAY hosts were discussing family traditions to mark milestones such as the first day of school, and Hager revealed hers — although it's not tied to any particular milestone.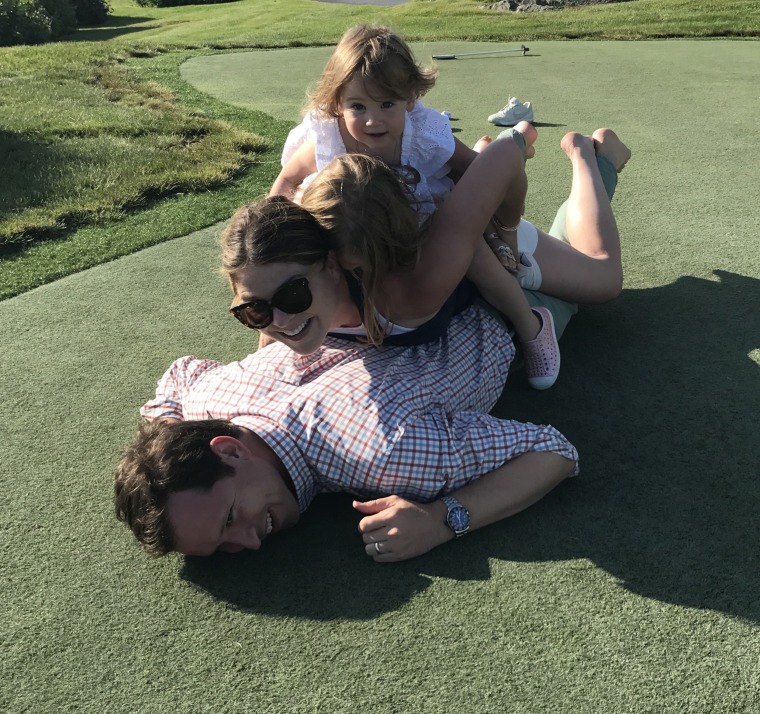 "We do a family dog pile, which is so weird," she said, revealing a photo of her and her husband Henry, with their two daughters piled on their backs.
"This is the same picture I took with my parents," she added. "It has nothing to do with anything, but I have a tradition."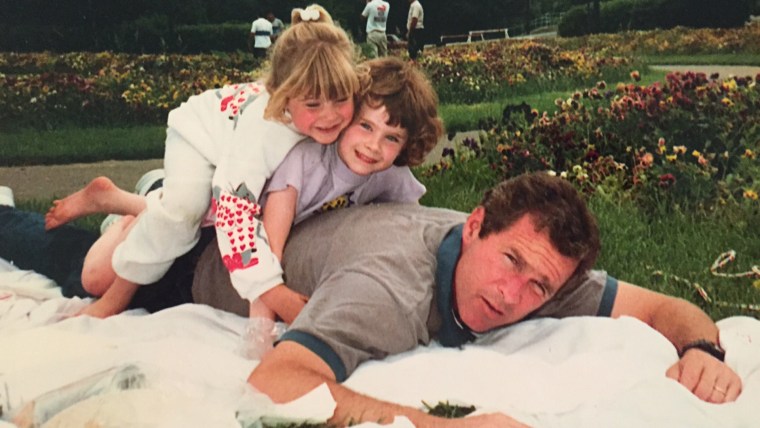 And now we have photographic evidence: a throwback photo of Hager and her sister Barbara Bush on their dad's back, on the grass in Washington, D.C.
Hager was in first grade when the photo was taken, she said.
We have to admit: it's a pretty cute tradition!