Jenna Bush Hager is pregnant with her second child!
Hager announced Monday on TODAY that she and her husband, Henry Hager, will welcome another baby daughter this August.
Soon-to-be big sister Mila, who turns 2 this month, helped announce the happy news, blowing a kiss to her "little sissy" in a home video that Jenna shared on TODAY.
"She's excited now, I think. She definitely likes attention, I'm not sure where that comes from," Jenna joked Monday on TODAY. "Baby Sissy in theory is this great thing, in her mother's tummy. When Baby Sissy comes out she may change her mind really, really fast."
This will be the second grandchild for Jenna's parents, former President George W. Bush and former first lady Laura Bush.
Both Mila's father and grandfather are totally wrapped around her little finger, Jenna revealed.
President Bush goes by the nickname Jefe with his granddaughter, which means boss in Spanish, Jenna explained, "But really what happens is that Mila just bosses Jefe around: 'Jefe, sit down, Jefe, tea!'"
"And you encourage it?" Tamron Hall asked.
"Oh yeah totally, she's precocious and bossy," Jenna said proudly. "I like a strong little lady."
"That is a great visual: Little Mila bossing the one-time leader of the free world," Willie Geist said.
And a second girl means little Mila will get the chance to experience the bond of a "sissy," just like her mother does with her twin Barbara. (You'll see in the sweet video that the nickname's already been passed down!)
"My sister is my best friend," Jenna said Monday, choking up a bit. "Going through life with her was this amazing gift."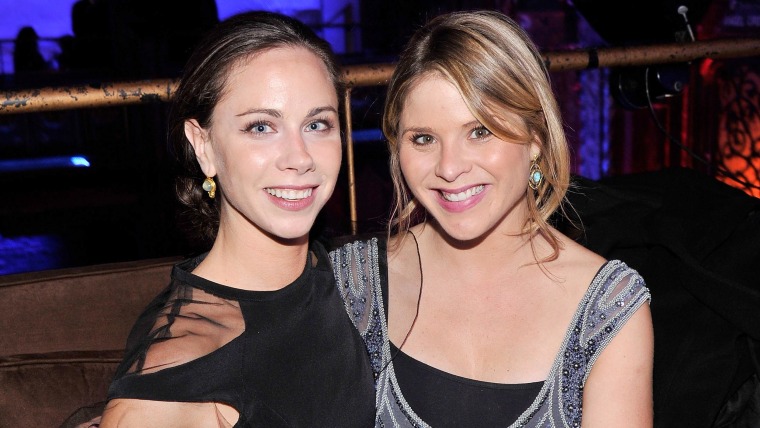 "Before I became a mother, I thought I knew a lot about children. Then Mila came along, and I've been learning ever since. What a joy and what a journey. It is an incredible experience to watch her grow and develop," Jenna wrote for TODAY.com in a 2013 post about reading to children. "Motherhood opens your heart and vision to an experience that links you to every other person in the world."
WATCH: It's a girl! Jenna Bush Hager welcomes first child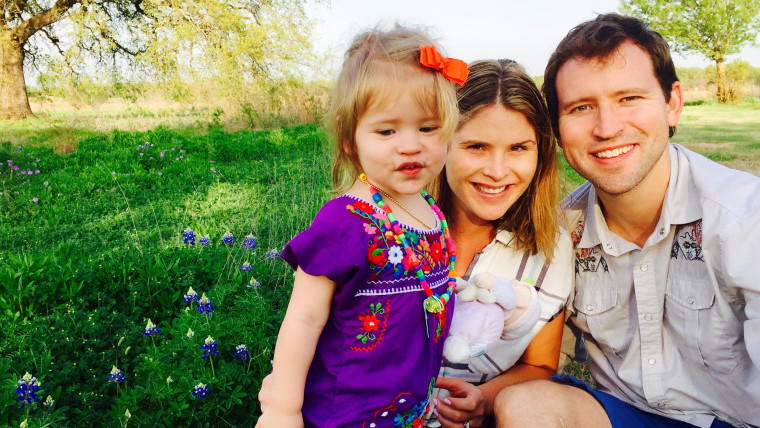 Earlier this year, the TODAY correspondent and Southern Living editor-at-large shared her thoughts with the TODAY Parenting Team about the advice she wishes she'd heeded in the first few months with Mila:
"Relax more and relish every moment. At some points, I was too married to Mila's sleeping schedule to allow her to fall asleep on my chest. Or I felt I should be constantly doing something: cleaning, laundry, writing thank-you notes, instead of just napping with and staring at Mila."
"…Now I am trying to take my own advice during her toddler years," Jenna wrote, "and enjoy every day, every moment of being Mila's mom."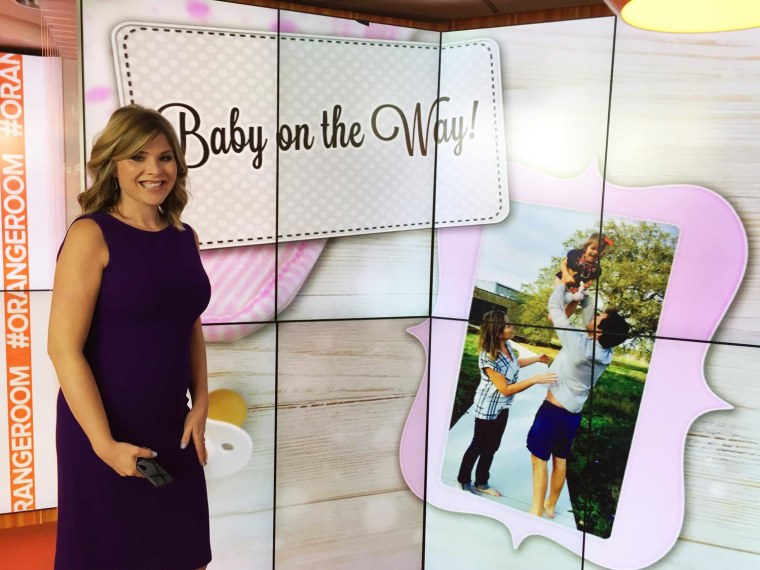 MORE: Take a tour of Jenna's nursery for baby Mila
This happy news may have Jenna pressing "pause" on her new role as TODAY's (somewhat reluctant) "adventure correspondent."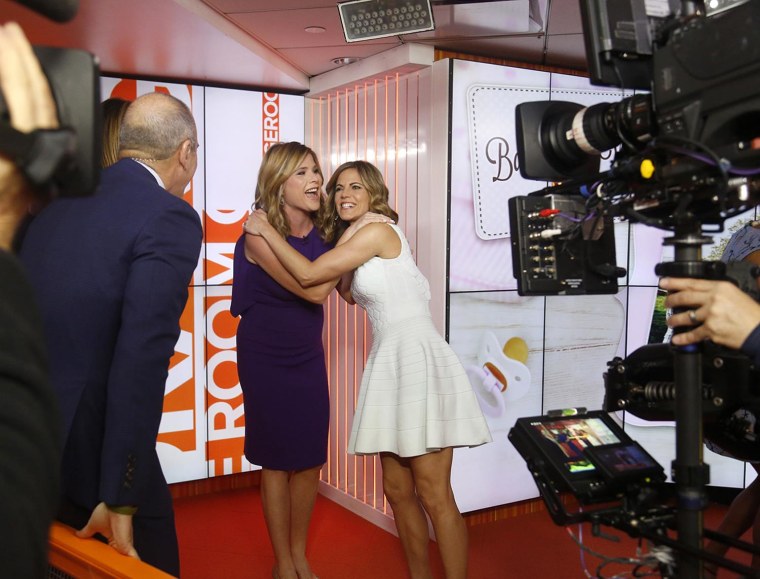 More than 50,000 people voted on what her next adventure should be, with a super-speedy roller coaster ride and parachuting off a bridge grabbing the lead.
"I'm like, expecting you to go off on some big adventure," said Natalie Morales, confessing that she didn't suspect that Jenna was pregnant.
"I know, I can't jump off a bridge right now," Jenna said.
"I'll be there to hold your hand" in the delivery room, Natalie promised.
"If you thought I screamed 'mommy' before, wait till what delivery is like!" Jenna joked, referring to Jenna and Natalie's famous ride together on the "Terror-dactyl" at the Cave of the Winds in Colorado.
"Some people will do anything to get out of a roller coaster ride," Matt joked after hearing the news.
"You know what?" Jenna replied. "This is the biggest roller coaster ride there is."
In honor of Jenna, TODAY is celebrating the awesomeness of daughters; share your thoughts with #JoysOfDaughters.