Hoda Kotb is giddy as her kids head back to school.
Hoda left TODAY for a bit on Sept. 6 to help daughters Haley, 6, and Hope, 4, return to school, but was back for TODAY with Hoda & Jenna.
"I was so excited," she told co-host Jenna Bush Hager. "So, I left the set at 7:30 and I live about 20 minutes from 30 Rock. So, I zipped home, got my kids their backpacks. They were all ready. They were busting. Haley's going into first (grade) and Hopey's going into pre-K and they go to the same school, for the first time together."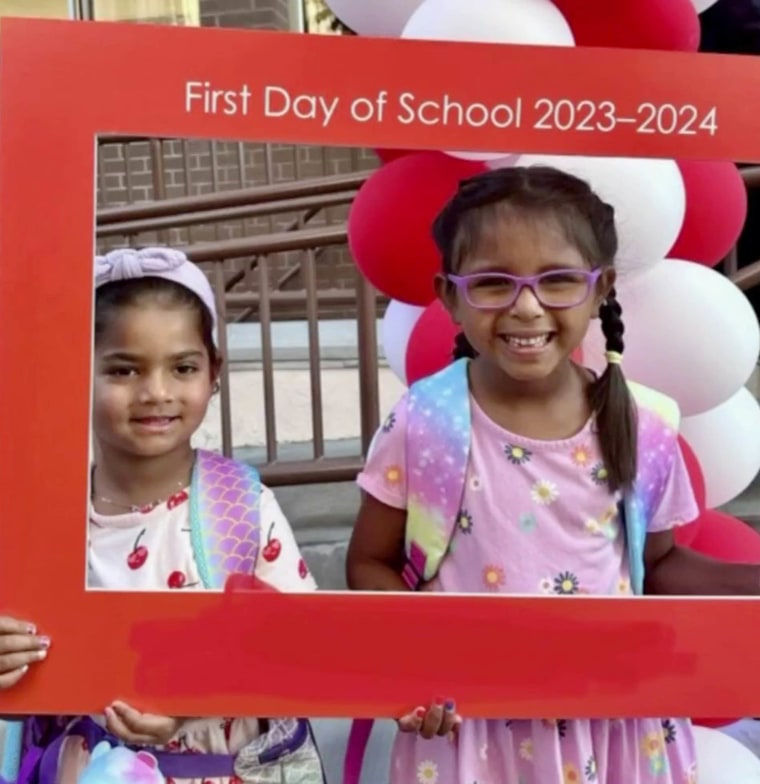 A photo of Hope and Haley holding a "first day of school 2023-2024" sign appeared on the screen prompting Hoda to cheer, followed by another picture of the kids with Hoda and her ex-fiancé, Joel Schiffman.
"It was so fun," Hoda said, sharing that her oldest embraced the new school year without batting an eyelash.
"It was such a fun day and the first day of school can be scary," she continued. "Haley just went sprinting off with her friends. It was like, 'Bye.' And we're like, 'OK. Have a great day.' She was gone, just dust."
"Doesn't that make you kind of proud?" Jenna asked.
"Yes!" Hoda exclaimed.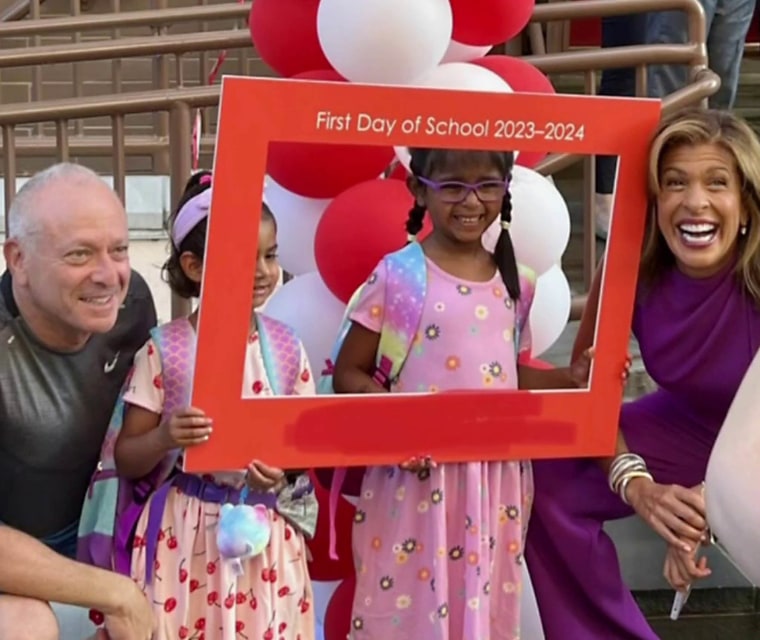 "You've done your job," Jenna said.
Hoda's younger daughter, Hope, also settled in easily.
"And Hopey's first day in a new school and she was great," she said. "She just kind of started playing with some people and then they do a phase-in, so she stayed for about an hour."
Hoda shared that she loves this time of year and how it represents a chance to reset.
"I got to tell you, the first day of school, the new outfit, the fresh backpack, the new beginning. So shiny and happy."