George and Amal Clooney are parents!
The couple welcomed twins Ella and Alexander Clooney Tuesday morning, a rep confirmed to E! News, adding, "Ella, Alexander and Amal are all healthy, happy and doing fine. George is sedated and should recover in a few days."
The actor dropped a big hint that the couple's two bundles of joy were coming any day in late May, when he didn't appear at the Aurora Prize for Awaking Humanity event in Yerevan, Armenia.
"I really would have been (there) but if I came there and my wife had twins while I was there, I could never come home," Clooney, who is the co-chair of the selection committee for the award, said in a video message to the audience.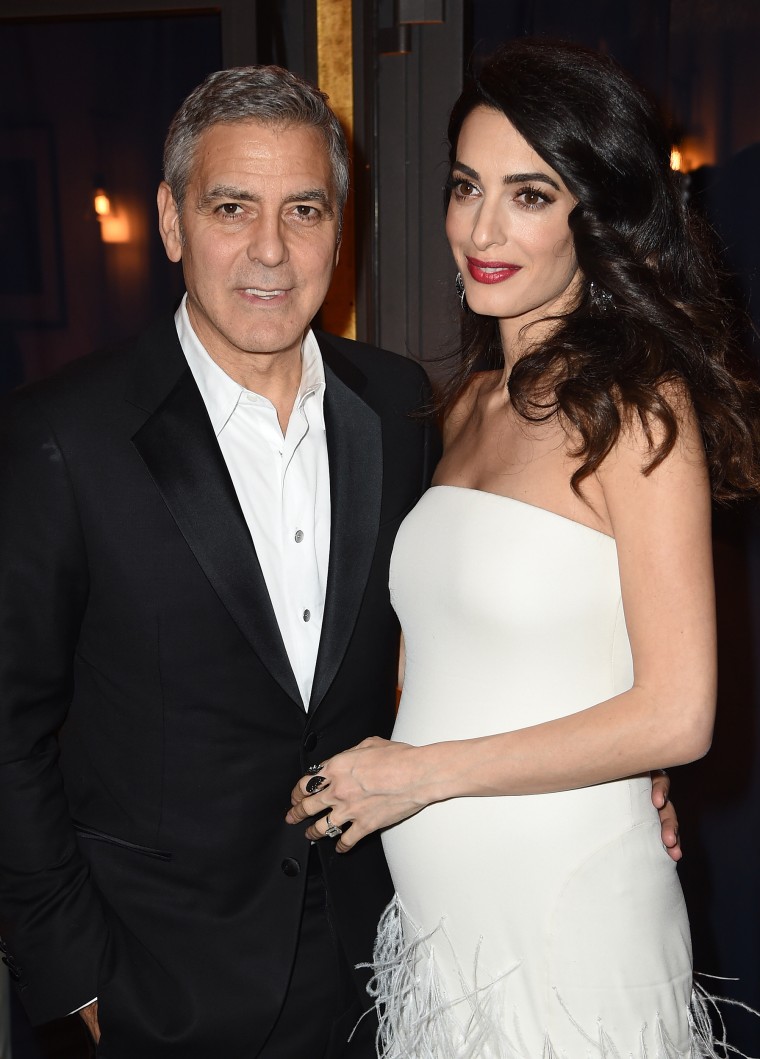 News of Amal's pregnancy broke back in February. George's good friend Matt Damon confirmed it to TODAY during an interview with Natalie Morales.
"We were working together last fall," Damon recalled. "He came up to me on the set and took me aside and told me. I was so happy for him."
Whether playful or professional, human rights lawyer Amal Clooney always stays true to her polished personal style.
"They're going to be fantastic," added Damon.
The two-time Oscar winner and the human rights lawyer, 39, married in September 2014, in a private ceremony at the Aman Canal Grande luxury resort in Venice, Italy. They began dating in 2013.
The 56-year-old actor opened up about his wife's pregnancy in March, telling Extra, "She is doing really great. She is amazing. I don't have anything to do. There is nothing I can do to help, but make tea and stuff."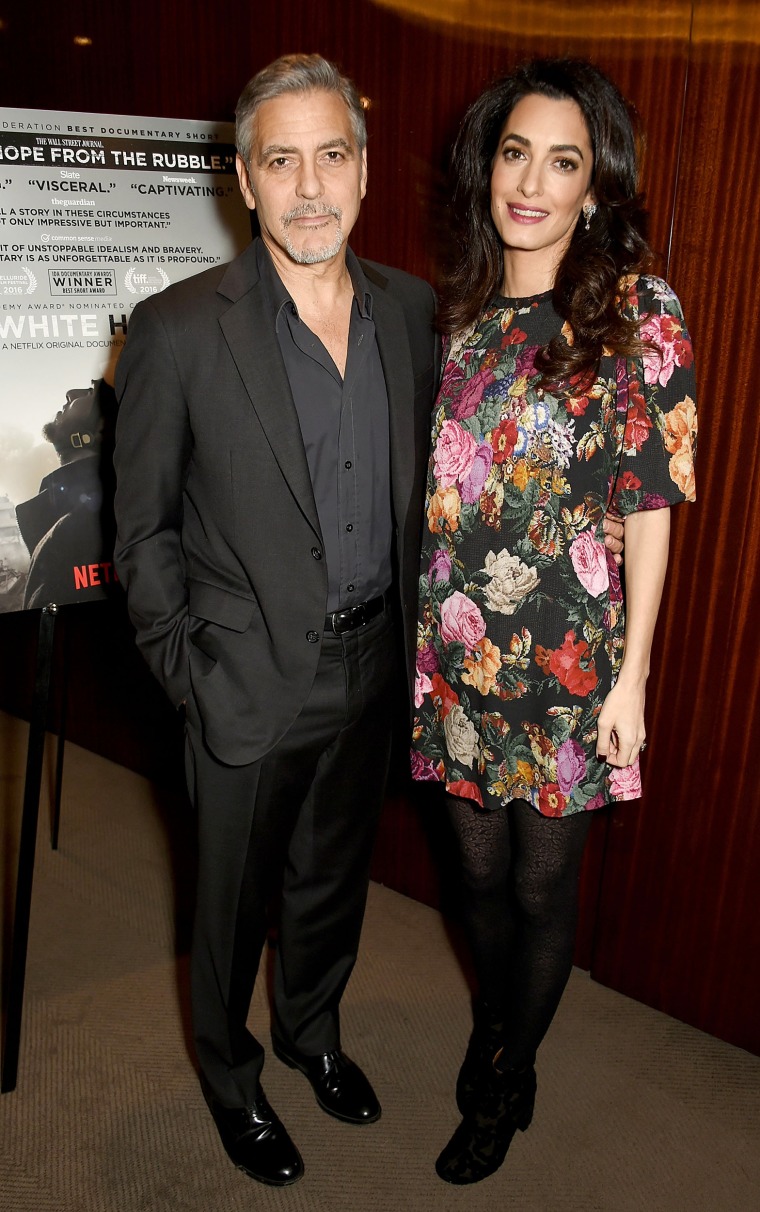 Clooney also joked that his experience on a certain medical drama would come in handy when raising children.
"I played a pediatrician on 'ER,'" he quipped to E! News. "So I know how to work on extra children ... If there's any accidents, I'm there. I'm the guy."
We wish the family all the best!