Who could forget the bond the Dillon Panthers shared as they tackled life on "Friday Night Lights"?
It seems that they're still tackling life together off the screen, a happy sight for any "FNL" fan.
Scott Porter, who played Jason Street, welcomed his first child with wife Kelsey Mayfield in May — and the actor took to Twitter Tuesday to share a cute photo with his son, McCoy, and his former onscreen teammates by his side.
On his left in the photo is Gaius Charles, who played Smash Williams, and on his right is Matt Lauria, who played Luke Cafferty. Though Lauria's character was eventually forced to transfer to the East Dillon Lions, it's clear he'll always be a true Panther at heart.
"Good friends…livin' large in Texas'…and babies. #TexasForever," reads the caption, a clear variation of a popular quote from another "FNL" character, Tim Riggins (played by Taylor Kitsch).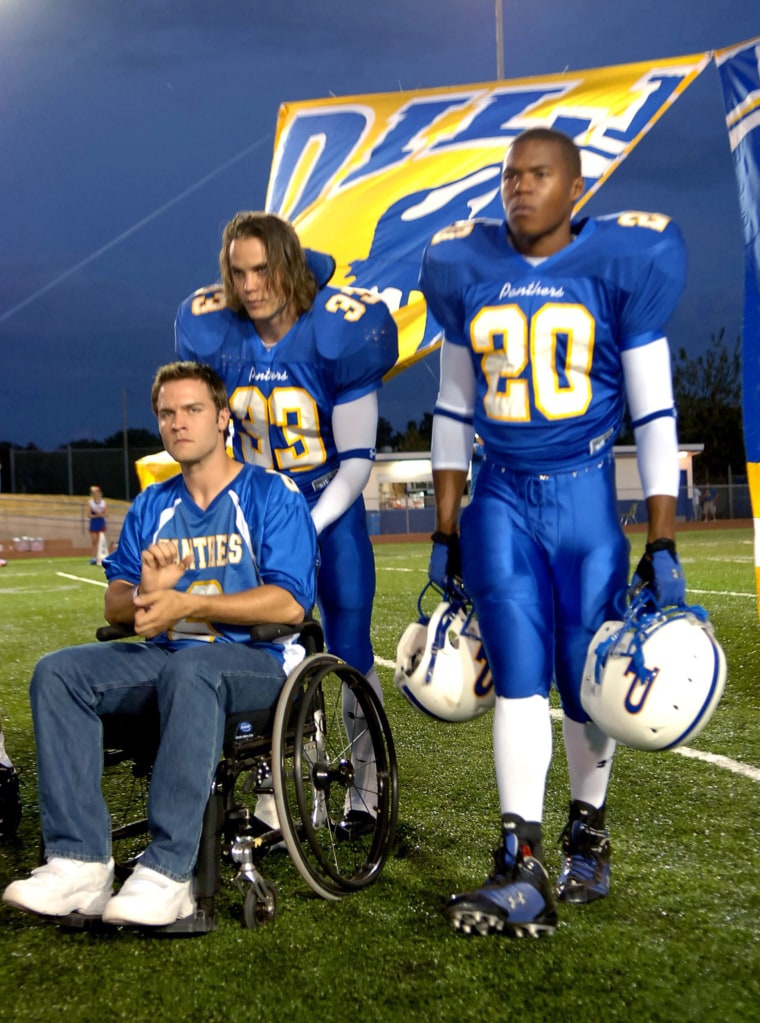 Many fans would like to see a "Friday Night Lights" movie, but Kyle Chandler, who earned an Emmy for his role as Coach Eric Taylor, told Entertainment Weekly in March that he felt the show ended the way it should.
RELATED: Kyle Chandler turns 50: Celebrate with Coach Taylor's most inspiring quotes
"It ended so well, it ended beautifully," Chandler said. "And I was more than happy for it to end when it did, because you couldn't have gone much further."
Though the show ended in 2011, we're glad to see that the "FNL" cast has stuck together as their former teammate takes on a new chapter in his life.