The Duchess of Cambridge recounted her "wonderful and secure childhood" in a rare public speech Wednesday that helped draw attention to improving mental health welfare for children.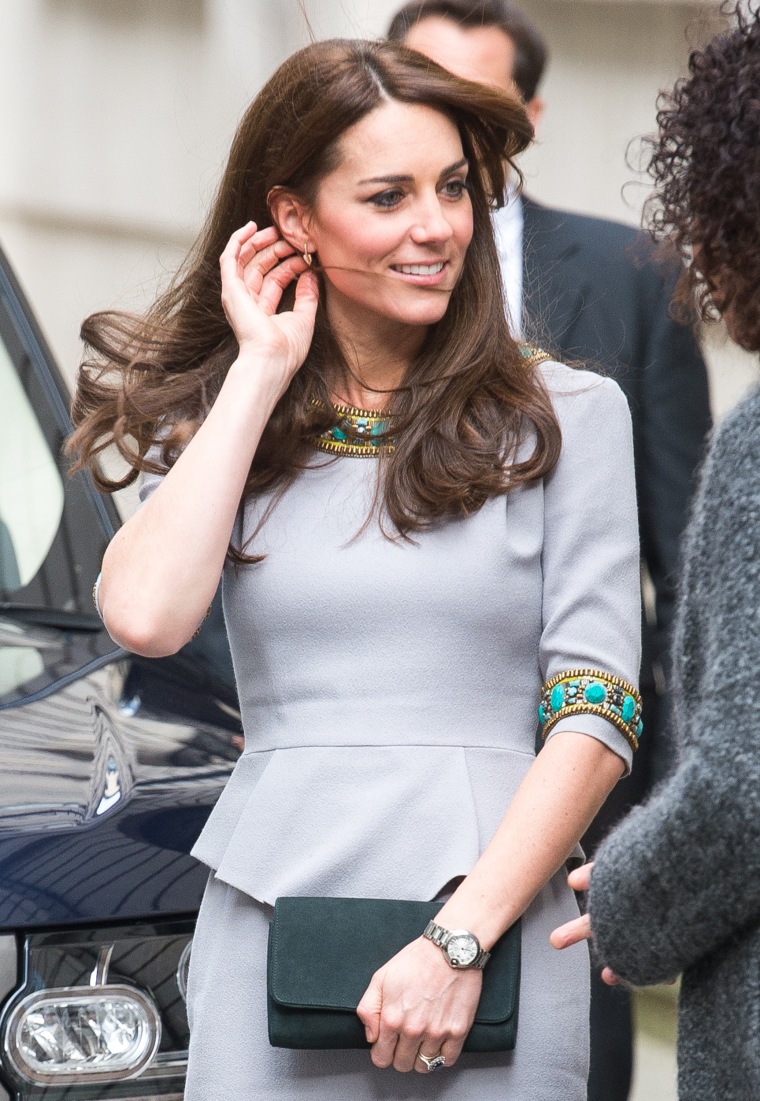 "I know that I was lucky. My parents and teachers provided me with a wonderful and secure childhood where I always knew I was loved, valued and listened to," she told a headteachers conference in London. "But of course, many children aren't so lucky."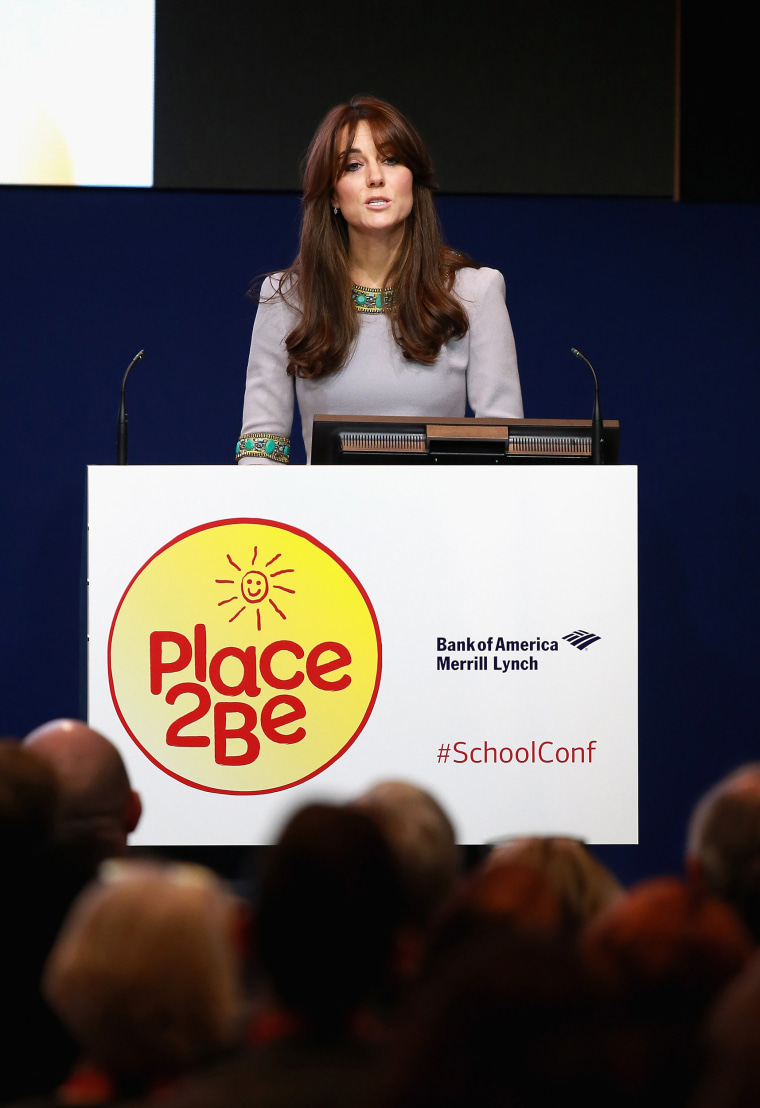 Duchess Kate said that through her charity work addressing substance abuse issue, she has repeatedly seen that "the roots of poor mental health in adulthood are almost always present in unresolved childhood challenges."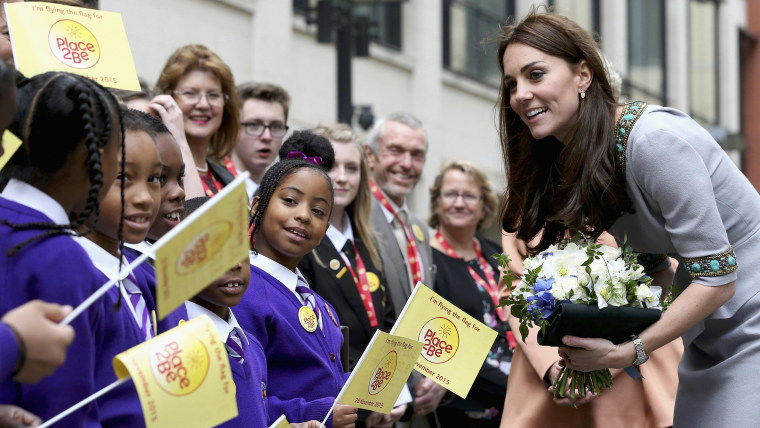 The duchess has only given public addresses about a handful of times since becoming royalty. But the combination of children's welfare and mental health — two major topics she has championed — easily lent itself to the event, which encourages helping children achieve their potential through early intervention.
RELATED: Prince William and Duchess Kate to visit India in the spring
Kate, who wore a grey Matthew Williamson dress she first sported in 2012, thanked the principals and school leaders at the conference for their commitment to helping children, especially those who come from broken families.
"Many will arrive through your school gates feeling a real lack of love and devotion in their lives," she said. "This often leaves them feeling insecure and without confidence and trust in the world around them."
The duchess also stressed the importance that parents and educators play in the lives of the young.
"Imagine if everyone was able to help just one child who needs to be listened to, needs to be respected, and needs to be loved — we could make such a huge difference for an entire generation," she said.
It's been a busy week for the duchess. On Tuesday, she and her husband, Prince William, paid their respects to Paris attack victims with a visit to London's French Embassy.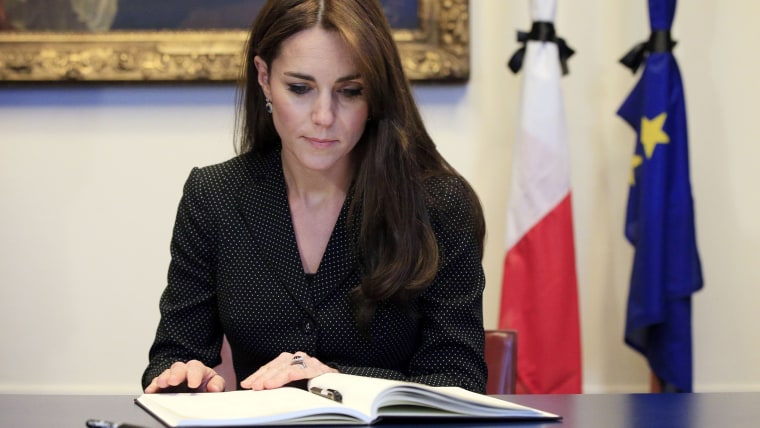 There, they each offered their sympathies in a book of condolences.