Queen Elizabeth is a symbol of grace and protection to people all over the world, but to 2-year-old Prince George and 10-month old Princess Charlotte, she's just 'Gan-Gan.'
In a new documentary celebrating the Queen's upcoming 90th birthday (April 21, if you need an excuse for a tea party), Duchess Kate opens up about adding to the royal family and shares stories about Queen Elizabeth's sweet relationship with her great-grandchildren.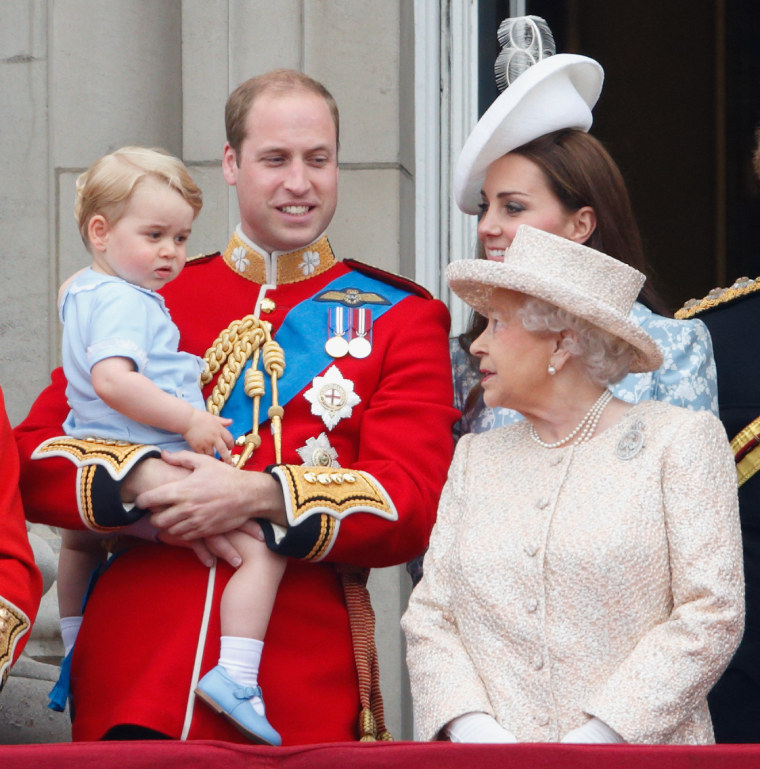 RELATED Too cute! See the latest pics of Princess Charlotte, taken by Duchess Kate
"George, who's only two and a half, calls her 'Gan-Gan,'" said Kate in a clip from "The Queen at Ninety," which will air on the U.K.'s ITV March 27. "She always leaves a little gift or something in their room when we go and stay. That just shows, I think, her love for her family."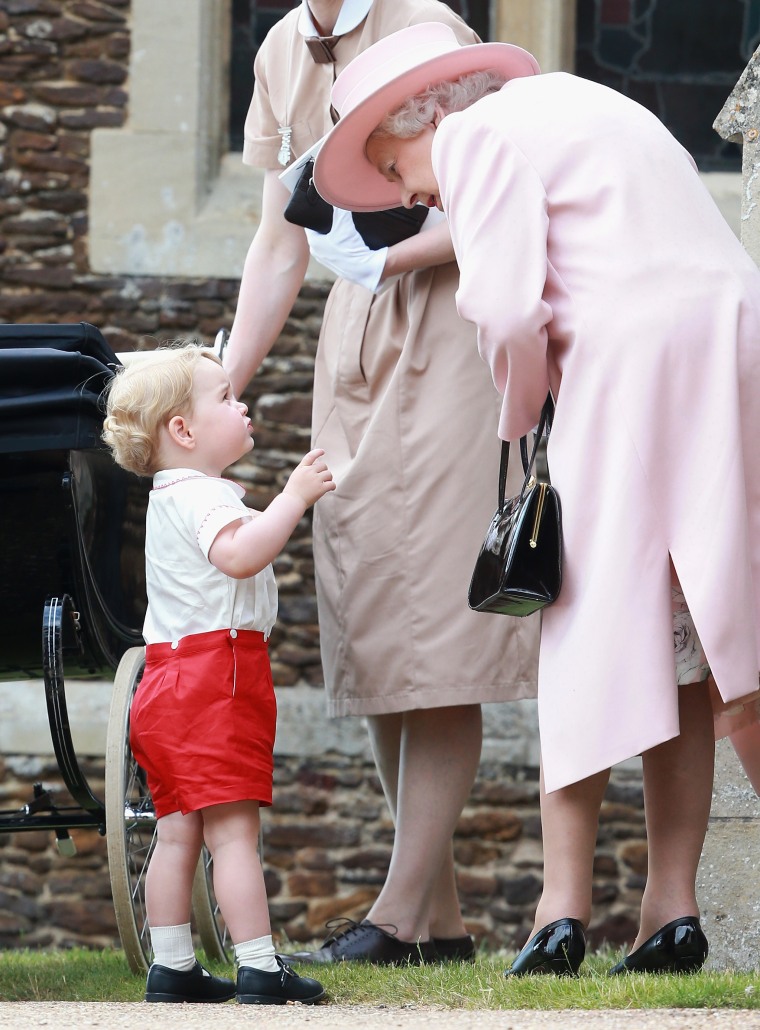 So for anyone out there whose grandparents have ever bought them a coveted toy behind their parents' backs — royals! They're just like us. Wonder if she carries a stash of Werther's Originals.
RELATED: As Queen Elizabeth II becomes Britain's longest-reigning monarch, here's her best celeb encounters
"It's very special having a little girl," Kate said. "I feel very, very lucky that George got a little sister. The queen was really thrilled that [Charlotte] was a little girl, and I think as soon as we came back here to Kensington she was one of our first visitors."
The royal Instagram teaser points out that this was Duchess Kate's first solo interview since joining the royal family in 2011. She is joined in the documentary by Princes Charles, Harry and, of course, her husband William.
Just like us or not (probably the latter), we'll never get tired of being a fly on those palace walls!