When teenage band members were ordered to limit the noise levels of their garage rehearsals to the decibel level of a whisper, they reached out to rock star Dave Grohl for help — and got it.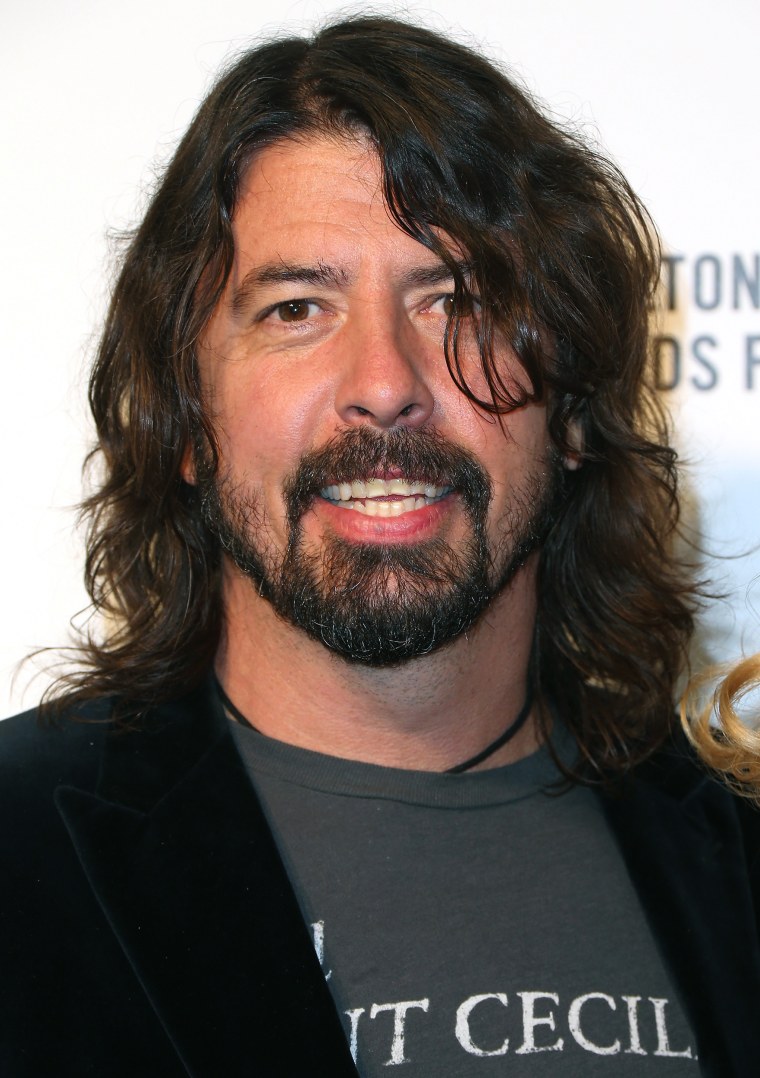 "We never really expected a reply, let alone all of this [international attention]," Adam Jones, a 17-year-old member of the British metal band Black Leaves of Envy, told TODAY.com via email Wednesday. "Knowing that the man we have idolized for years is behind us is unreal."
The Foo Fighters founder backed Black Leaves of Envy in a Tuesday letter to the Cornwall Council, which, according to TeamRock.com, demanded the teen band limit garage sound output to 30 and 40 decibels — "barely louder than a bird," according to the website.
"Like many musicians, I started in a garage in my neighborhood," reads the letter, attributed to Grohl and posted on Foo Fighters' Facebook page Wednesday. "Together with friends, my adolescent years were made better by playing music with others. Music is not only a healthy pastime, it is a wonderful, creative outlet for kids, and fosters a sense of community necessary to the emotional and social development of any child."
In addition to Adam, the other members of Black Leaves of Envy are fellow 17-year-old Cerys Plenty, and 15-year-olds Dylan Plenty and Lewis Cunningham. For many teens, according to Grohl's letter, "a garage or basement is the only place they have to develop their talent and passion." Grohl, a father of three daughters who are "aspiring musicians," added that it's "crucial that children have a place to explore their creativity and establish a sense of self through song."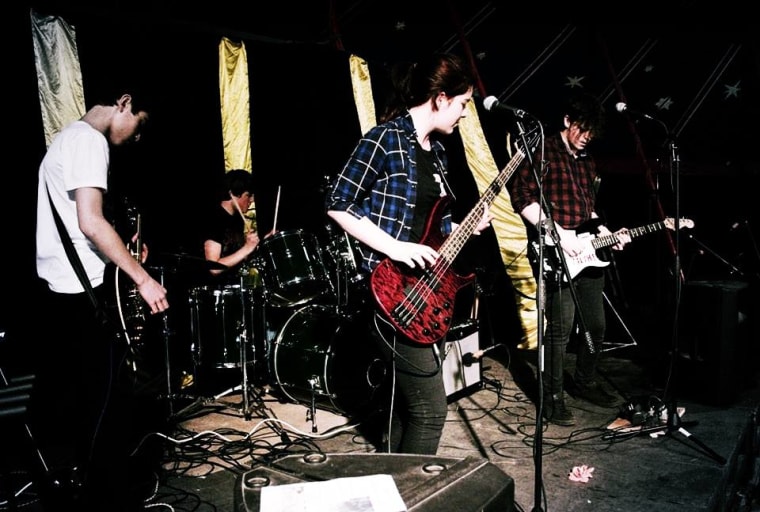 According to an article published Friday by the West Briton, the Cerys siblings' father, Andrew, contacted Grohl after challenging the legitimacy of complaints the Cornwall Council considered. "We only have one immediate neighbor and they have not complained," Andrew told that publication. "The other houses are a farmer's field away. They used to practice no more than one or two hours a week and it was always in the afternoons, not at antisocial hours. For the last three months, they've not been able to practice at all."
In turn, Grohl asked the Cornwall Council to reconsider volume restrictions, which the letter likens to the sound of a dishwasher from 15 meters away: "I believe that in doing so, you will be sending a message that Cornwall is not only a home to music and the arts, but a place that encourages children to follow their dreams in a world where anything is possible."
RELATED: 1,000 Foo Fighters fans unite for incredible 'Learn to Fly' performance
WebMD also likens 30 decibels to a whisper, as well as "soft music" and "leaves rustling." Forty decibels, the health website states, are equivalent to "average home noise," while 60 decibels equate to "normal conversation" and "background music."
In his email to TODAY.com, Adam, a vocalist and lead guitarist for his band, considered the council's decibel limits unreasonable. "Due to the fact we are playing live music, noise is guaranteed to be produced," he wrote. "The levels requested of us are that of a dishwasher running, which even a brass band would go over, let alone a rock band."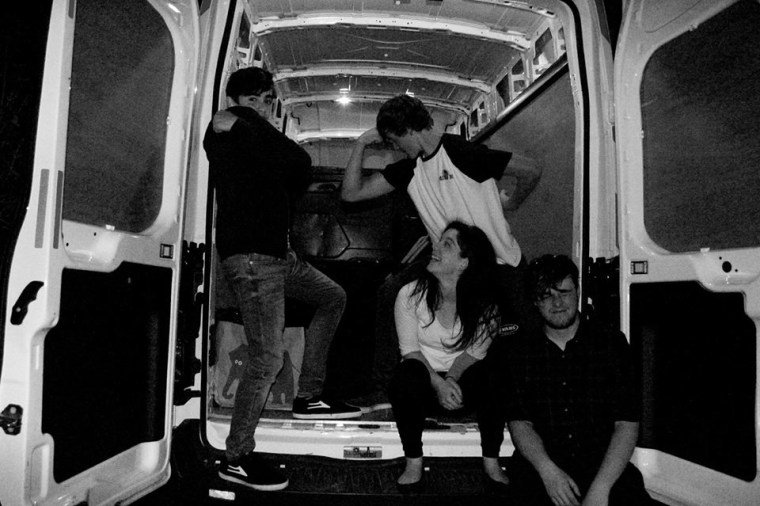 Posting a photo of Grohl's letter, the Foo Fighters' Facebook page encouraged fans to contact Andrew Plenty to help regional musicians secure practice space, and posted a link to help bands soundproof their garages.
"As much as we would like to soundproof, we are only a small band and our money situation is difficult," Adam told TODAY.com. "We will however start looking at cheaper alternatives as suggested by Mr. Grohl. As a band we just want to continue playing and writing the music we and our fans love."
Grohl's letter was also posted on the Grammy-winning band's Twitter account, where it was liked more than 2,000 times within hours of its posting. The young band's Facebook page — and the Cornwall Council's Twitter account — responded to Grohl's letter Wednesday.
"A huge thanks goes out Dave Grohl and Foo Fighters for the amazing support about our campaign," reads an update to the Black Leaves of Envy's Facebook page. "This is a giant step forward for the campaign and we are so honoured for his help."
Over on Twitter, the Cornwall Council also offered thanks, but stood by its noise-complaint investigation. "Thanks Dave @foofighters @BLOENVY," reads that tweet. "We are working with all concerned to find a solution but have to investigate if we get noise complaints."
Follow TODAY.com writer Chris Serico on Twitter.