Tired of spending time endlessly tying water balloons instead of having fun during hot summer days with his family, a Texas father of eight came up with a genius idea to save time. 
Josh Malone, 41, invented Bunch O Balloons, a set-up that can fill 100 water balloons in under a minute. As he showed in an impromptu water balloon fight against an undermanned Carson Daly on Rockefeller Plaza during TODAY Tuesday, it goes way faster than the conventional method of filling balloons one at a time.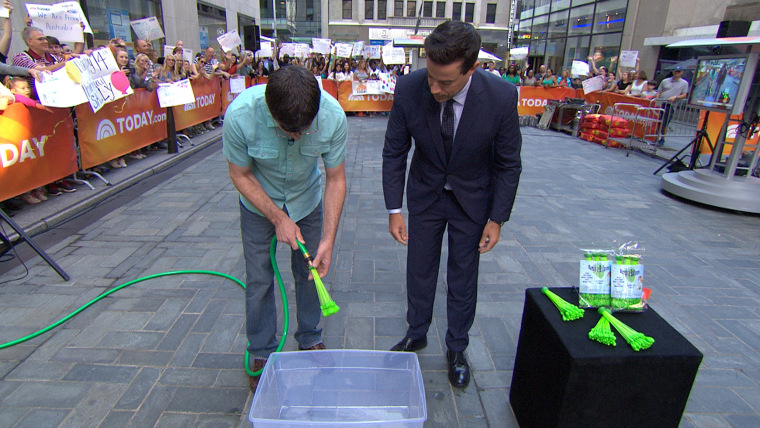 Bunch of Balloons features an attachment that can go on the nozzle of a regular garden hose and pumps directly into a rubberized tree of 37 water balloons that are already tied, filling them in seconds. The only other thing that is needed is a bucket of water to catch the balloons, which can be shaken free from the hose attachment in seconds, ready to be fired at a family member or friend on a hot day.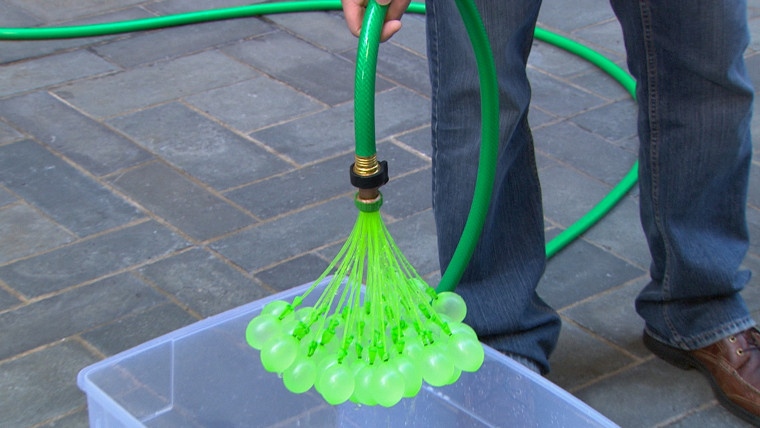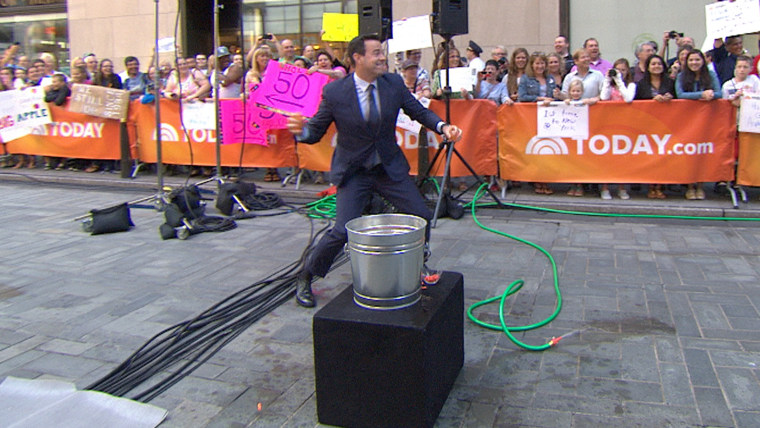 "It's a good outdoor activity,'' Malone told Daly. "It gets you together with the kids. We just got really tired of tying water balloons." 

Malone, who has eight children with his wife Alison ranging from four to 18 years old, launched a Kickstarter campaign on July 22 for the product that has already raised more than $600,000 in a week. The money will be used to ramp up production of Bunch O Balloons, which sold out in 24 hours after he started the Kickstarter campaign. 
"I'm a thinker, I'm an inventor, I think about better ways of doing things, and I had a lot of time on my hands to think about better ways to do water balloons,'' Malone said.