After two months of toil, the fruits of a summer job can shrivel in a single trip to the campus bookstore. The average outlay for books and supplies at a four-year public university is about $1,200 annually, according to the College Board. One way to curb the cost is to shop online, where textbook websites promise discounts of up to 90 percent. Students can buy or rent new, used and electronic textbooks for less. Many sites also buy back books and host marketplaces that connect buyers and sellers directly.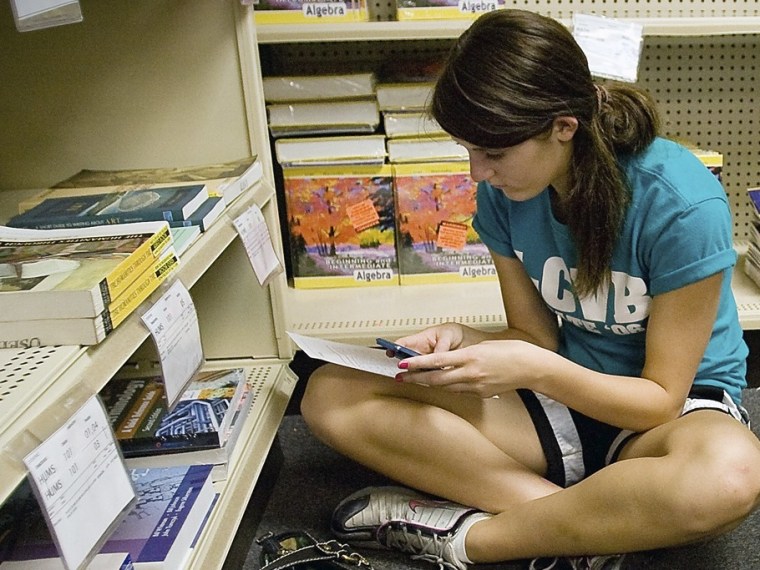 Here are four top textbook websites from Cheapism.com. 
TextbookRush, formerly known as TextbooksRus, lives up to its current name with speedy delivery, customers say. Orders over $35 ship for free and students have 30 days to return a book for a refund if they drop a class. TextbookRush features international editions, which it promotes as providing the same content at a lower price, although some online reviews warn of discrepancies. The site also offers new and used U.S. editions, rentals, book buyback — even movies, video games and electronics — but no etextbooks. (Where to buy) 
Skyo specializes in rentals of physical and digital textbooks, with free shipping both ways for the former. Students have a choice of rental periods up to 125 days, with options to extend or buy the book outright (less the cost of renting). Reviews posted online show a pattern of responsive customer service and cheer the low prices and good condition of the books. New and used books and ebooks are also for sale. (Where to buy) 
ECampus.com peddles new, used and digital textbooks and facilitates renting, buying and selling. Customers earn points toward gift cards and free shipping. The usual threshold for free shipping is $59. Hundreds of reviews describe painless transactions. Students can receive buyback offers 20 percent higher by opting for credit instead of a check or direct deposit. (Where to buy) 
Chegg built its business on textbook rentals and now bills itself as a "student hub," offering services such as homework help along with textbook sales and buybacks. Shipping is free with a coupon for orders of $85 or more. Students appreciate having a week of free access to the ebook version to tide them over until a physical textbook arrives. (Where to buy) 
No site is a guaranteed source for the required text or the lowest price, so take some time to shop around before classes begin. Price comparison engines such as Bigwords can help you zero in on the cheapest vendor. Used and rental textbooks cost less than new ones, but notes and highlighting often mar their pages, and supplemental materials and online access codes may be missing. Ebooks also may be cheaper, with no charge or wait for shipping.
Selling a book back at the end of the semester can help allay the cost. Each site determines its tolerance for dinged corners and scribbling in the margins and sets buyback prices accordingly. Again, it pays to shop around for the best offer.
More from Cheapism:
Full report on college textbook websites 
How to organize a dorm room on the cheap