Jimmie Allen and his wife, Alexis Allen, shared two major pieces of news over the weekend.
In a bittersweet turn of events, the couple revealed that they are separating and expecting their third child together.
Allen, a country singer, broke the news in a statement on his Instagram page.
"After much thought and reflection in recent months, Lex & I have made the decision to separate. As we navigate this life change, we can also share that we will be welcoming another child together later this year," he wrote.
Alexis Allen posted the same message on her page.
Jimmie Allen continued his statement and reassured fans that he and his wife are focused on making this transition as seamless as possible for their children.
"Our number one priority is and always will be ensuring that our children are healthy, happy and loved, and we remain committed to co-parenting with love and respect for one another. In light of our growing family, we respectfully request privacy during this time," he wrote.
The couple have a 3-year-old daughter named Naomi and an 18-month-old daughter named Zara. The country singer also has an 8-year-old son, Aadyn, from a previous relationship.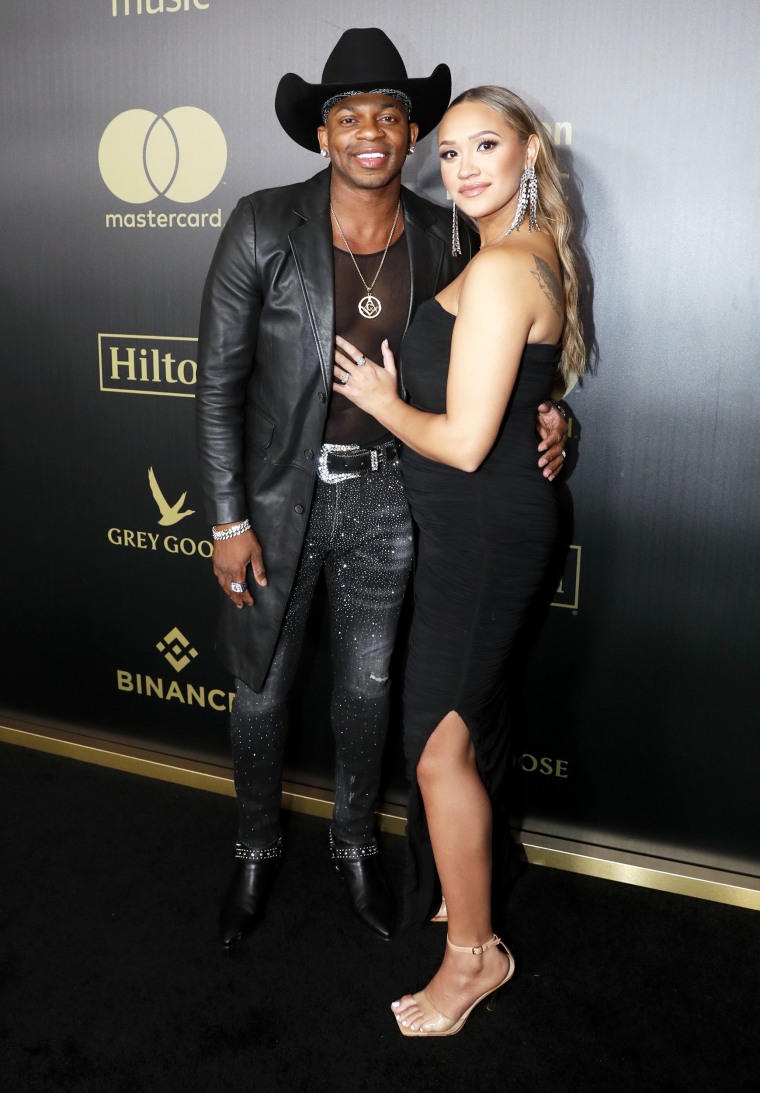 In 2021, Alexis Allen opened up about the health scare her daughter Zara experienced shortly after she was born. On Instagram, she revealed that the newborn spent several days in the hospital with symptoms of respiratory syncytial virus, known as RSV.
"On Tuesday night I was traveling on the tour bus from Nash to be closer to family knowing that Jimmie had a busy week with work," she wrote at the time. "Zara had been resting the majority of the ride but around 10 p.m. she woke up with a coughing fit for well over 10 mins. Knowing this is something we went through before, I decide to turn the shower on and let the steam help open her airways up a bit. Tried suctioning. Chest rubs. Nothing seemed to work."
When her daughter was "unresponsive" and "turning color," Alexis Allen called 911, and Zara was soon on her way to the hospital, where she would make a full recovery.
The experience clearly left a lasting impression on the parents, and Alexis Allen recently reminisced on the scary time in a video that she shared on Instagram.
"As a mom already, when Zara came into the world, I thought I was prepared and I thought I knew exactly what to expect. Fast forward to me waiting for that ambulance to arrive, with Zara unresponsive in my arms, it was one of the scariest moments in my life," she said.