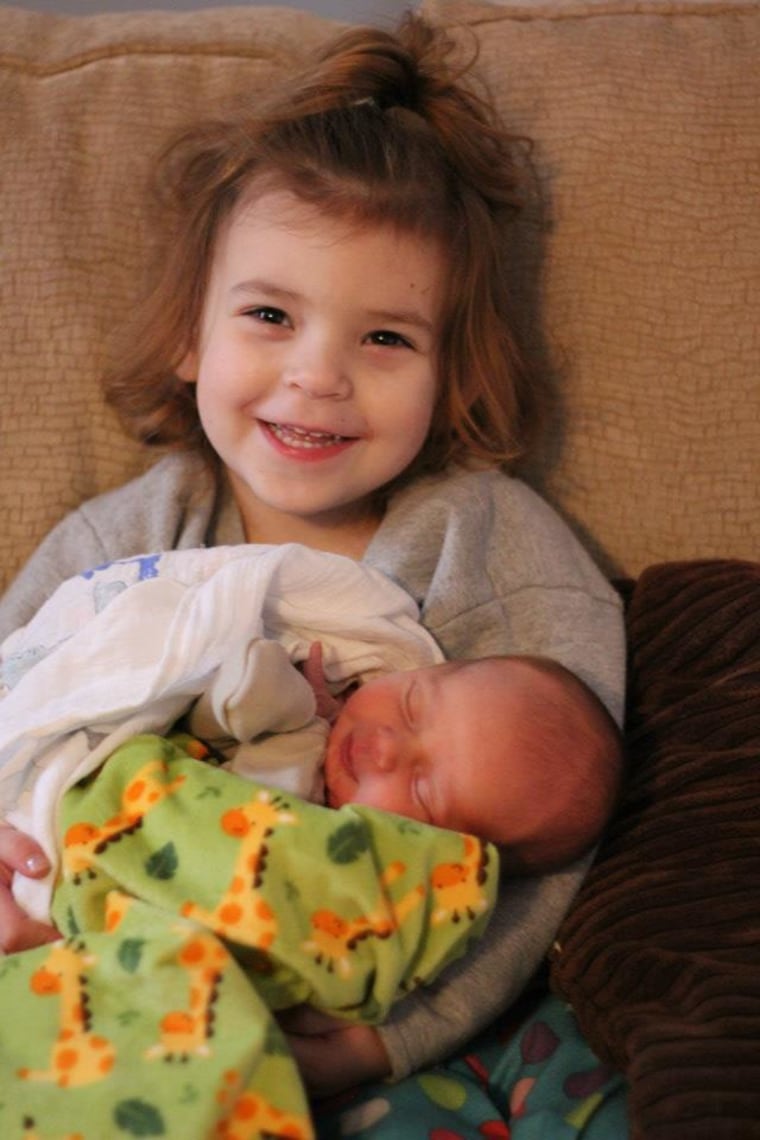 When parents bring home their second baby, many say it seems as if their firstborn suddenly sprouted overnight.
"I remember going to change my toddler's diaper after holding my newborn, and just thinking, 'She is huge!'" said Polly Conner, a mother of two in Columbia, Mo.
It's such a common experience that Jordy Kaufman, a senior research fellow at the Brain & Psychological Sciences Research Center at Swinburne University of Technology in Australia, decided to investigate whether something more was going on beyond "everything looks big compared to a newborn."
"A lot of parents had expressed the feeling that they almost lost a baby when they got another one," said Kaufman, who wondered whether parents were actually misperceiving the size of their youngest child.
Kaufman and colleagues initially surveyed 747 mothers, and more than 70 percent reported that their erstwhile youngest child suddenly seemed bigger when compared to the newest addition to the family. He then asked 77 mothers to estimate the height of one of their children between the ages of 2 to 6 years, which was then compared to the child's actual height.
On average, moms underestimated their youngest child's height by 7.5 centimeters (almost 3 inches). The same was true for a child with no older siblings, Kaufman said. In contrast, moms accurately estimated the height of their eldest child.
The findings were published Monday in the journal Current Biology. 
Kaufman calls it the "baby illusion," in which parents perceive the youngest child as smaller than he or she really is. The result is surprise at how big an older child appears to be once a new baby comes along.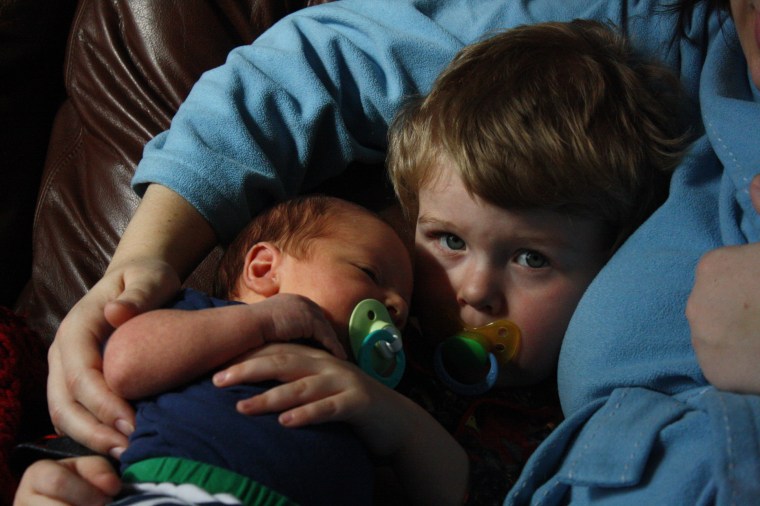 Katie Sluiter definitely noticed it when her second baby, Charlie, was born. He weighed a healthy 8 pounds 6 ounces, but when compared to big brother, Eddie, who was 2 1/2 years older, he looked so small. "His nickname was Charlie Bird because he looked so tiny compared to his big brother," said Sluiter, who lives in Holland, Mich., and was not involved in the study.
Jamie Hodgerson's son Nathaniel is now 9 months, while her daughter Evangeline is 3 ½. She calls her daughter "my big girl" and has always been eager for her to reach the next stage of development, but she refers to her son as the more diminutive "peanut."
He was born 5 weeks premature, so he has always seemed small to her, even though at his 6-month checkup he was in the 40th percentile for height and weight.
"I'm certainly not trying to rush every stage like I did with my daughter," said Hodgerson, who lives just outside of Baltimore, Md. "You do sort of want to soak in more and appreciate the stages instead of trying to jump into the next one."
It's possible that the "baby illusion" actually leads to better caregiving, Kaufman said, because a perception of baby-like features, such as cuteness or smaller size, helps parents prioritize care for the child who most needs it.
Numerous studies have been conducted on birth order and how it affects a child's intelligence and personality. This new study, Kaufman said, may help explain "why the baby of the family is always seen as the baby of the family." 
Do you think the "baby illusion" happens in your family? We want to see photos of your older kids with your newborn. Share your photos on the TODAY Moms Facebook page or on Twitter or Instagram, using #sweetsiblings. We will feature a selection in a future TODAY Moms post.