It happened. The two daughters of President Obama and first lady Michelle Obama have grown up.
As if proof was needed, just check out the guest list at Thursday night's White House state dinner. Among those honoring the new Canadian prime minister, Justin Trudeau, were two young ladies attending their first black-tie gala: Malia Obama, 17 and Sasha Obama, 14.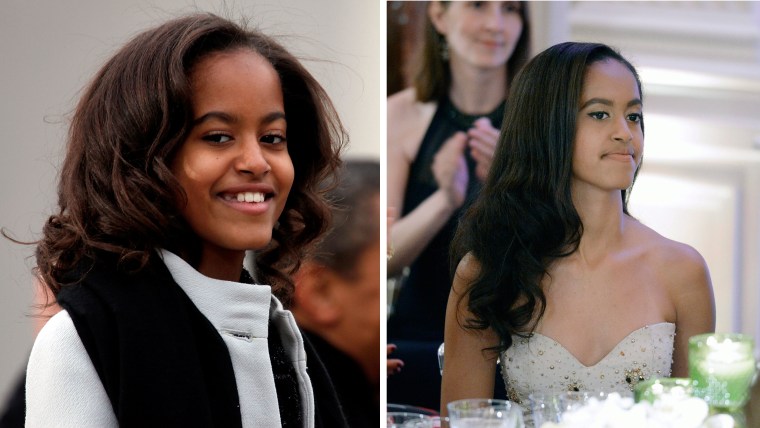 Malia Obama, a high school senior who will leave for college in the fall, wore a beige strapless gown, and sat next to Canadian actress and former Grey's Anatomy star, Sandra Oh.
RELATED: Are you as fit as the president? White House releases Obama's enviable stats
Sasha Obama, in a high-necked sleeveless black dress, was seated next to actress Blake Lively, whose husband Ryan Reynolds, is Canadian.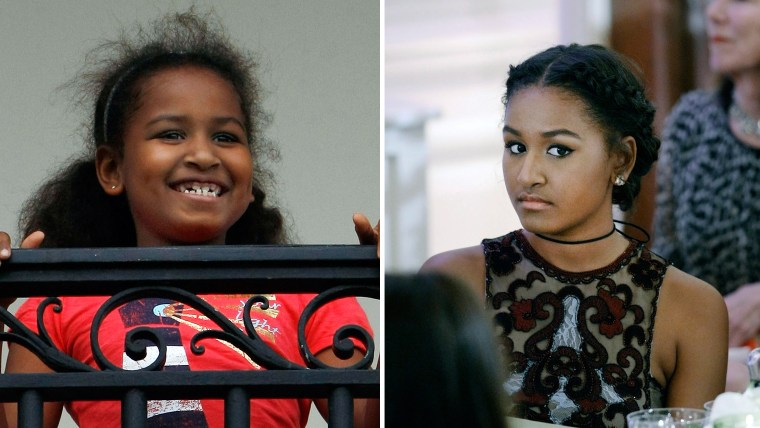 Their presence was highlighted by the evening's guest of honor, himself the child of a world leader, former Canadian Prime Minister Pierre Trudeau.
In a tribute to the first daughters, Justin Trudeau, 44, recalled his early years growing up in the spotlight and missing out on state dinners because he was too young.
"The memories for me of being a kid and not being old enough to attend these kinds of events with my father almost makes me wish I had gone through my teenage years as the child of a world leader," he said.
"Almost."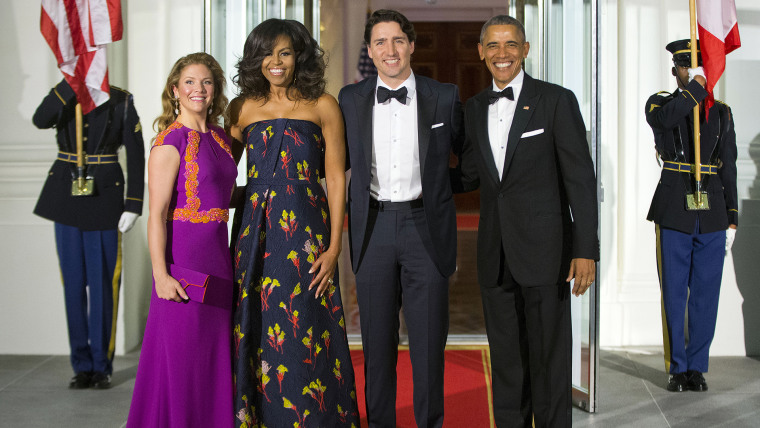 He also spoke about how he admires both Sasha and Malia for their grace and "extraordinary strength." He noted they have had a "remarkable childhood and young adulthood that will give you extraordinary strength and wisdom beyond your years for the rest of your life."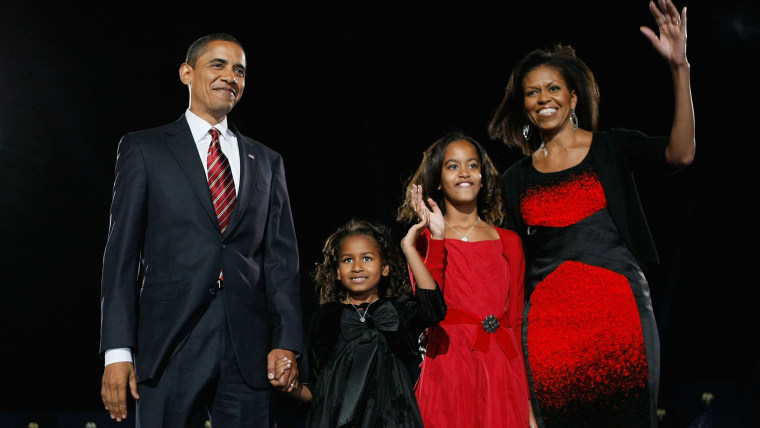 Sasha Obama, the youngest child to live in the White House since John F. Kennedy, Jr, was only 7 when her dad was elected president in 2008.
President Obama recently revealed that he and the first lady plan to remain in Washington after he leaves the White House so that Sasha can finish high school. She is currently a freshman at Sidwell Friends, an exclusive private school that Malia also attends and boasts Chelsea Clinton as a graduate.
Follow TODAY.com writer Eun Kyung Kim on Twitter.