/ Source: TODAY Contributor
Oh, Facebook. There's no other world where children are perfect, moms have summer-ready abs, and parents report how little junior finished the school year with straight As...again.
It all makes you wonder why you're the only one who doesn't have it all together.
So we'd like to take a moment to send a shout out, LOL or even a LQWTBN (Laughing Quietly While The Baby Naps) to the hilarious moms and dads who aren't afraid to tell it like it really is. Here are our picks for this week's funniest parents on Facebook.
Want to share your funniest parenting moments with TODAY? Just post them on our Facebook page at TODAY Parents, or tag us OR Sarah Maizes (our Parenting-Humorist-at-Large) in your comments. We'll pick our favorites to feature in our next installment!
1. No more lunch duty (The Girl Next Door Drinks and Swears)

2. Prom pranks (Suburban Haiku)

3. Nightime workout (Not so Super Mom)

4. What a bargain (Another Mother Blog)

5. Baby battles (The Mediocre Mama)

6. No more paperwork, please (My dishwasher's possessed)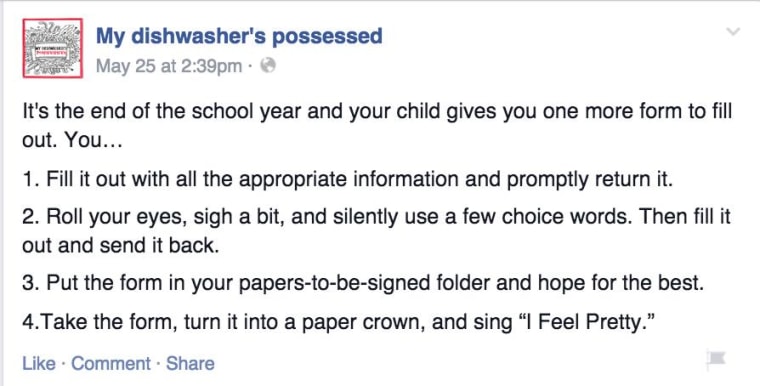 7. Let's talk about sex (Dude Mom)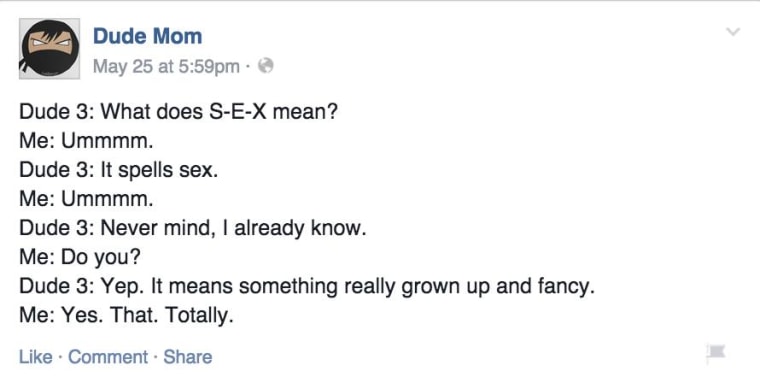 8. Gals who groom (Martinis and Motherhood)

9. Best hiding spot ever (Ironic Mom)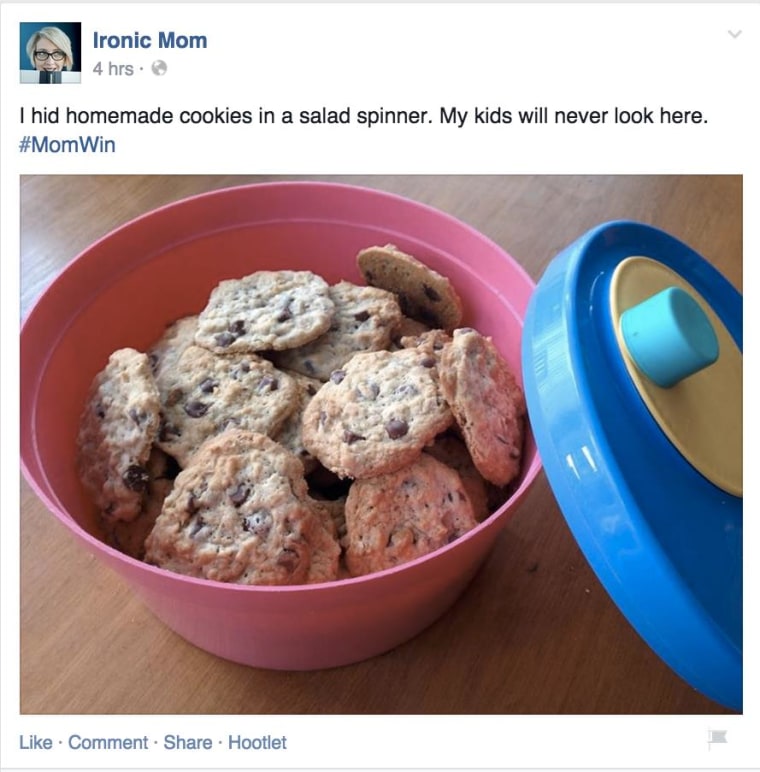 Sarah Maizes is a writer, speaker and humorist living in LA with her 3 kids, 2 cats and 2 hamsters…oops…make that 1 hamster. Check out her books here, and follow her on Facebook.