Our editors independently selected these items because we think you will enjoy them and might like them at these prices. If you purchase something through our links, we may earn a commission. Pricing and availability are accurate as of publish time. Learn more about Shop TODAY.
It can be a lot of work to keep up with the "hottest" toys of the holiday season — and all too often, such buzzed-about baubles hold kids' interest only briefly.
Want to find toys and other gifts that will stand the test of time? Here are some suggestions from people who really know what they're talking about: Parents.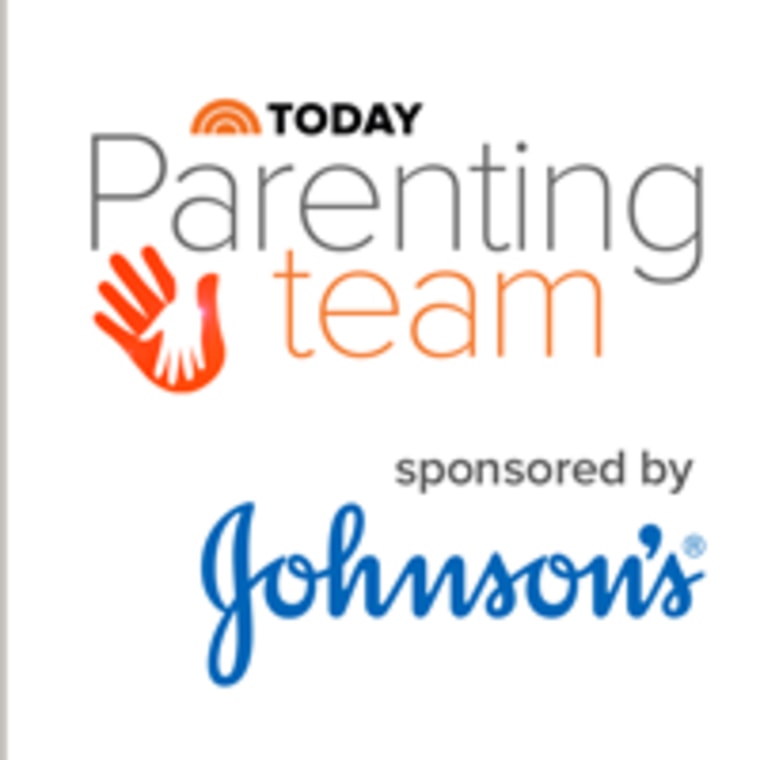 Our TODAY Parenting Team contributors shared all sorts of great gift ideas for our "Best Toys" challenge, and we've compiled a number of them here. Please feel free to join in this ongoing conversation by becoming a member of our TODAY Parenting Team, and stay connected to TODAY Parents updates on our Facebook page. If you have other smart, satisfying gift ideas for kids this holiday season, please let us know. We'd love to hear from you!
1. 'A set of sturdy building blocks.' (Keeper of The Fruit Loops)
"Kids love to build things. And knock things down. And do it all over again. From building towers that are taller than they are to constructing road systems for their trucks, blocks are the perfect toy for a busy imagination. We have a set of blocks that lives in a big steamer trunk in our basement and not a week goes by that the blocks aren't strewn all over our toy room for some sort of entertainment. In fact, my son, who is 12, just used them to film a domino chain reaction for a science project. They are colorful, they are sturdy and they've been a staple in our toy room since the beginning. Some sets might be pricey but a good set of about 50-100 blocks will serve to bring hours of imaginative, building fun."
2. Gift cards or vouchers for cool experiences. (Allison Barrett Carter)
"My kids love going to the movies, minigolf, batting cages, bounce houses and roller rinks. But those things add up for us parents! Children should have access to mind-expanding activities, so consider vouchers to their favorite (or new) experiences."
3. Subscription boxes. (Allison Barrett Carter)
"There are so many options for services, plans and type of boxes but these give year-round! Take kids on a journey every month with Little Passports, encourage their art with Kiwi Crate, for the LEGO and K'NEX lovers gift Pley, do GiftLit for the readers or get something for the scientist with kits from Bill Nye and STEM projects with Genius Box."
4. Simple, low-budget toys — (like pool noodle light sabers!) (Keeper of The Fruit Loops)
"My son and his friends are OBSESSED with 'Star Wars.' Whether it's watching the movies, re-enacting the scenes outside or playing themed video games, he eats sleeps and breathes all things Jedi. When he was smaller, he received a set of plastic light saber wands as a gift. He immediately went outside to duel with a friend and we quickly realized that plastic + little boys + pretending to be Luke Skywalker = not a smart idea. So, in an attempt to make it safer for him to get his Jedi on, I made these nifty light sabers out of pool noodles and colored duct tape. The pool noodles cost me $1 apiece and who doesn't have black or grey electrical tape laying around? He and his friends have been happily duking it out in my backyard with the pool noodle light sabers and the force is on the side of safety (see what I did there?)."
5. 'Bike, bike accessories and gear.' (Allison Barrett Carter)
"Every kid should have a bike. And a bike helmet to go with it. If a bike isn't in the cards, consider skateboards (super-cool again ... still?) and scooters. Obviously with helmets."
6. A good book (because it never gets old). (Run.Knit.Love)
(Here is just one of 10 great books curated by this mom for the younger set.)
"'Oh No, George!' by Chris Haughton. This is my absolute favorite bedtime book. It's the story of a dog who tries so hard to be good but doesn't always succeed. It is sweet and whimsical and absolutely hilarious. And it ends with a bit of a cliffhanger!"
7. Really big coloring posters. (Mascara Maven and More)
"These giant posters from Pirasta are the ultimate fun project for anyone who likes to color. Spread it on the floor or hang it on the wall and invite everyone to join in."
8. 'Games, especially family ones.' (Allison Barrett Carter)
"(We have) our favorite classic games for preschoolers but since then we have become addicted to Qwirkle Board Game and Battleship Game. We are always prowl for new games, too, since family game night means a lot to us."
Follow TODAY.com writer Laura T. Coffey on Twitter @ltcoff and Google+ and learn about her new book, "My Old Dog: Rescued Pets with Remarkable Second Acts," at MyOldDogBook.com.