If we've learned anything about how to parent, it's that you listen to your 3-year-old when she says she wants to wear her Supergirl costume to school picture day.
Or so that's what Austin Steinbach, the father of a darling little preschooler whose recent photo went viral after being posted on Oct. 17 to Reddit, recently learned.
Each morning, 3-year-old Kaylieann Steinbach of Rocklin, CA is given three outfit choices for the day. The little fashionista always has the final say.
RELATED: Girl who is deaf finds 'best friend' in puppy who is also hard of hearing
"Picture day was the same BUT Supergirl wasn't a pick...she instead looked at what was offered and when I asked she proclaimed "POOTERGIRL" and well, like I've said before, I couldn't argue with that!" he told TODAY.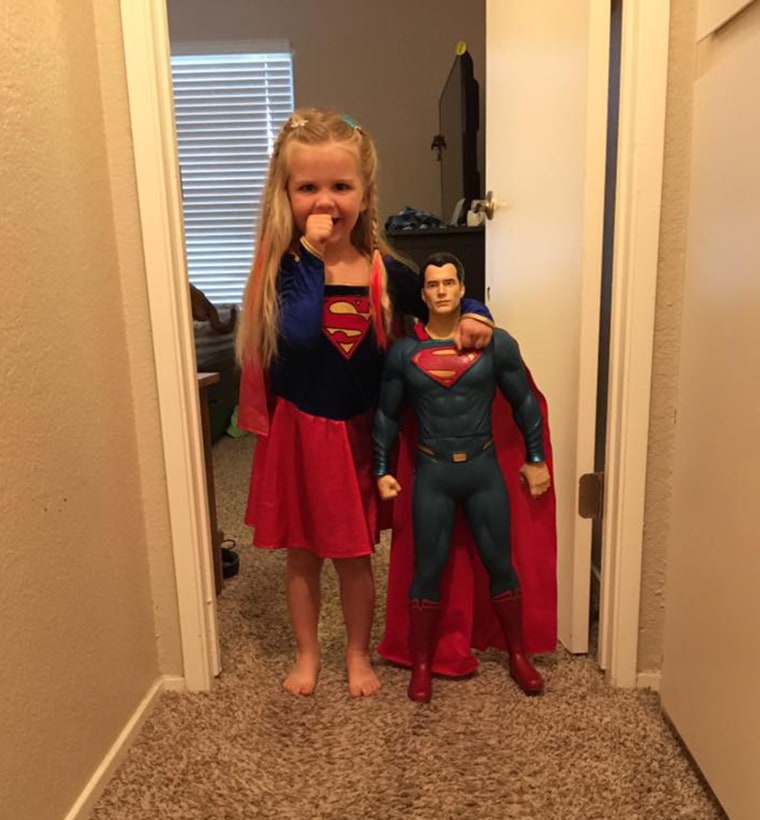 "Pootergirl" is Kaylieann's way of saying "Supergirl" as she has trouble hearing the frequency of "S"'s. The toddler is 75 percent deaf and together with her family, has been working to improve her sign language.
"ASL has really brought out her personality in a whole new way and it has been such a life changing experience to see her come into who she is," he said.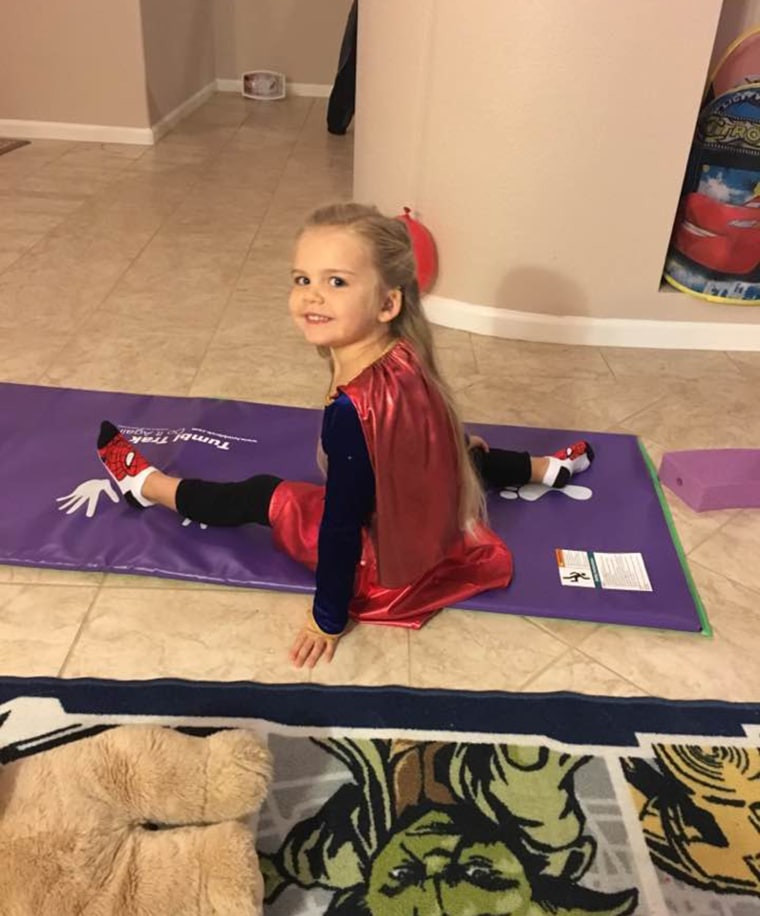 Steinbach describes his little superhero as "unique, tenacious, bold, stubborn, brave, and every other word there is to describe joy, intelligence, and grace."
RELATED: Girl gets awesome tattoo to 'remind the world' she's deaf in one ear
And don't think for a second that Supergirl is her only costume! She's been wearing various superhero and princess get-ups since she was an infant, Steinbach said.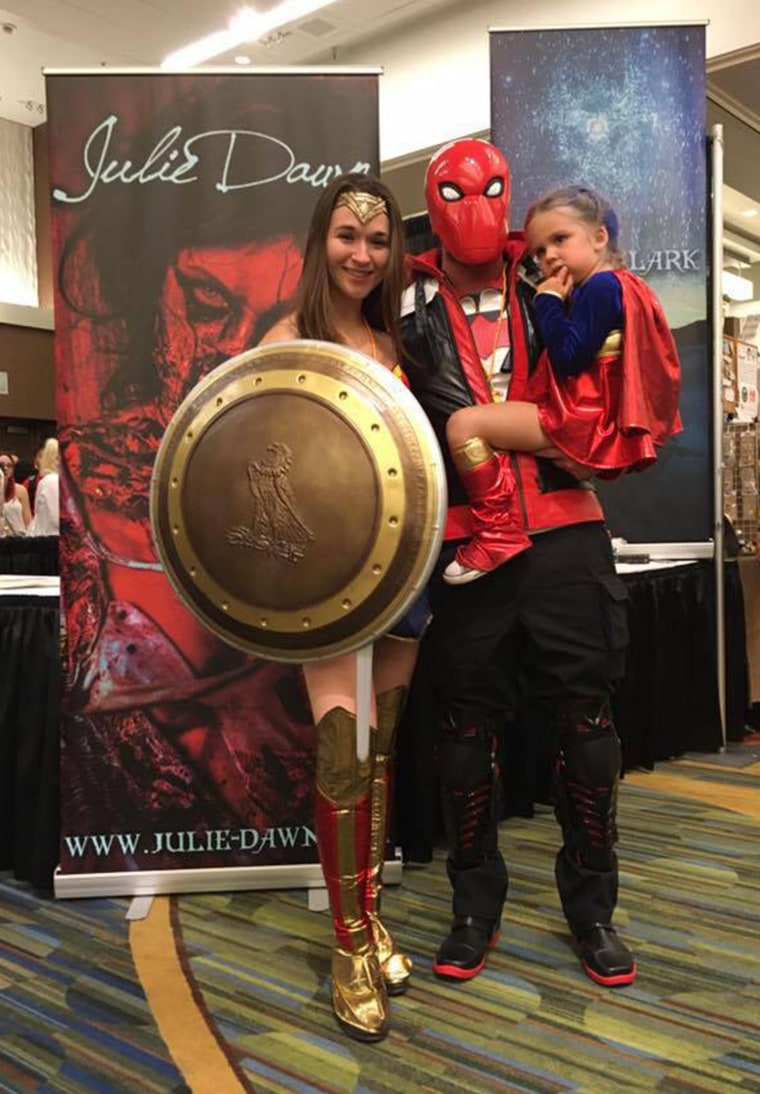 "This specific costume she got for our trip to San Francisco Comic-Con and she wore almost two weeks straight up until Comic-Con, which after we had the fight the century to get it off!" he joked.
There's no question with this school photo, Kaylieann did Supergirl proud!