While having a baby is already a significant expense, where you live also matters when it comes to how much that little bundle of joy is going to affect your bank account.
A new study by personal finance social network WalletHub finds that Vermont is the best state in the country to have a baby based on 21 key metrics under the umbrella of budget, health care and baby-friendly environment. Vermont ranks No. 1 in the nation in health care, which takes into account factors like rates of infant mortality and low birth weight, and the number of pediatricians in the state per 100,000 residents.
RELATED: 9 money-saving tips for new parents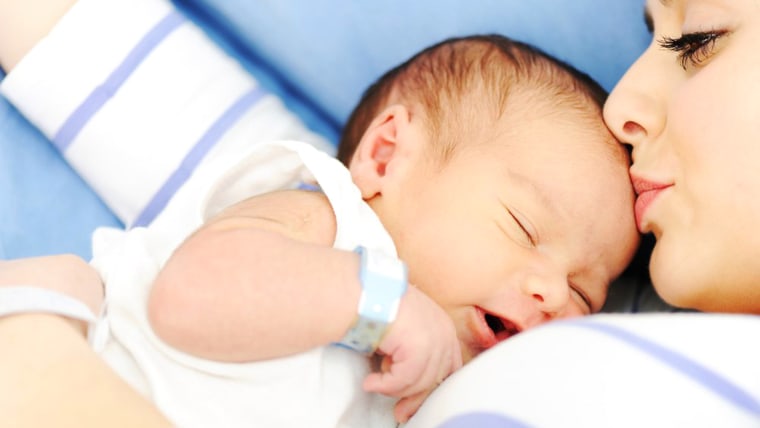 Vermont takes the top spot for the second straight year in WalletHub's study. The worst state this year is Mississippi, which ranks last in health care and 29th in baby-friendly environment. North Dakota is the state with the smallest hospital fees for traditional births, while New Mexico is the most expensive. When it comes to Caesarean births, Maryland has the lowest hospital costs, while New Mexico is also the highest in that area.
The highest number of pediatricians per capita can be found in Vermont, while the lowest amount are in New Mexico. However, the state with the lowest annual infant-care cost is Mississippi, while the District of Columbia and Massachusetts are the most expensive.
RELATED: Blake Lively-designed diaper bag costs an insane amount of money
Regardless of where you live, having a baby in the United States is more expensive than any other country in the world, according to the International Federation of Health Plans. A conventional delivery at a U.S. hospital costs an average of $10,002, and $15,240 for a C-section, compared to $2,824 for a normal birth in the Netherlands or $2,251 in Spain.
WalletHub's full rankings of best and worst states, including the District of Columbia, to have a baby:
1. Vermont
2. North Dakota
3. Oregon
4. Hawaii
5. Minnesota
6. Kentucky
7. Maine
8. Wyoming
9. Iowa
10. Alaska
11. Connecticut
12. Utah
13. Massachusetts
14. New Hampshire
15. Arizona
16. Kansas
17. Virginia
18. Maryland
19. Nebraska
20. Idaho
21. Washington
22. Ohio
23. Michigan
24. Montana
25. Rhode Island
26. Florida
27. Colorado
28. Texas
29. Missouri
30. Oklahoma
31. Illinois
32. Tennessee
33. South Dakota
T-34. District of Columbia
T-34. Wisconsin
36. California
37. New Jersey
38. Indiana
39. Delaware
40. North Carolina
41. New Mexico
42. Arkansas
43. Alabama
44. Georgia
45. Louisiana
46. New York
47. Nevada
48. South Carolina
49. West Virginia
50. Pennsylvania
51. Mississippi