There were 1,393 new baby names coined by creatively-inclined parents in 2014 — and it's safe to say that at least 1,350 of them would have been better left as words, misspellings, celebrity surnames, or pure flights of fancy.
But no, these names were given for the very first time to at least five American babies, earning a place on the Social Security's extended name popularity list.
The craziest of the crazy new names? Here are our picks for the Top 12, plus a handful of other new names that should never have been thought up: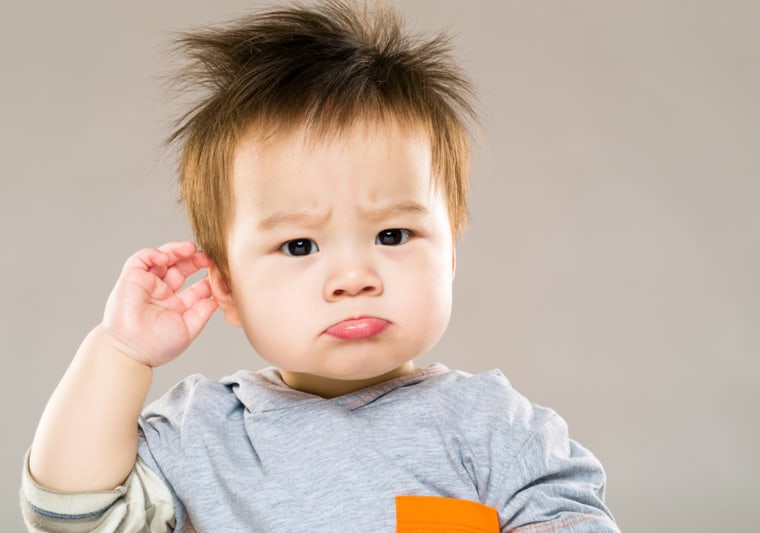 BILLION
Cash is an up-and-coming baby name, and Rich has been around for decades. So how about coming out and naming a number? Billion was used for five baby boys for the first time this year, though there were also 11 boys named Million and babies of both sexes named Amillion. And down the road, maybe we'll see Trillion or even Kazillion, neither of which have yet reached the five-baby threshold. But at least with Billion, you can call him Bill or Billy.
COMMON
The hip-hop artist Common aka Common Sense aka Lonnie Rashid Lynn won an Oscar this year for his song "Glory" from the movie Selma. Known as an intellectual rapper who's sustained a 20+ year career, Common may be a worthy namesake…but unfortunately Common is not the most distinguished of names. If you are looking to choose a highly unusual name to help your child stand out from the crowd, this one does anything but.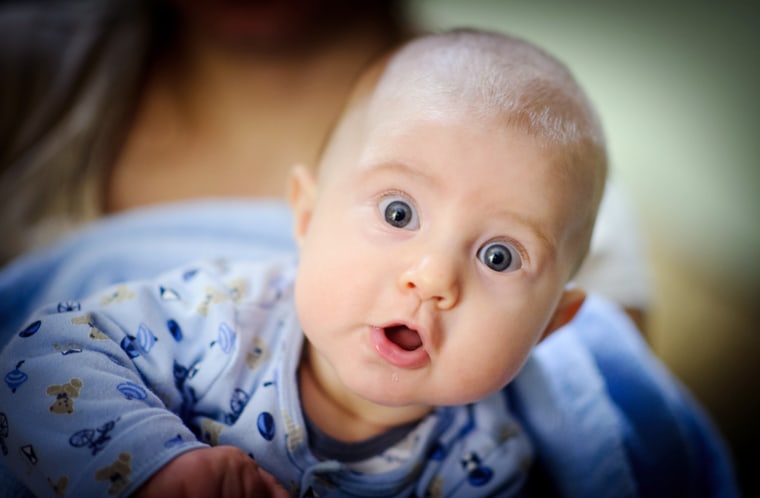 DAGGER
Where will the trend for Bad Boy names end? Dagger is one of the new violent names added to the lexicon this year, used for five boys, but we also welcomed five boys named Renegade, six boys named Kaliber and six named Bulut, along with seven girls named Rocket. And those are just the new names: there are growing numbers of babies named Gunner, Wilder, Cannon, and Blaze.
LAY
Name your daughter Leigh. Or Lea. Or Leia or even Laya. But Lay, a name introduced for seven baby girls last year? No. That is all.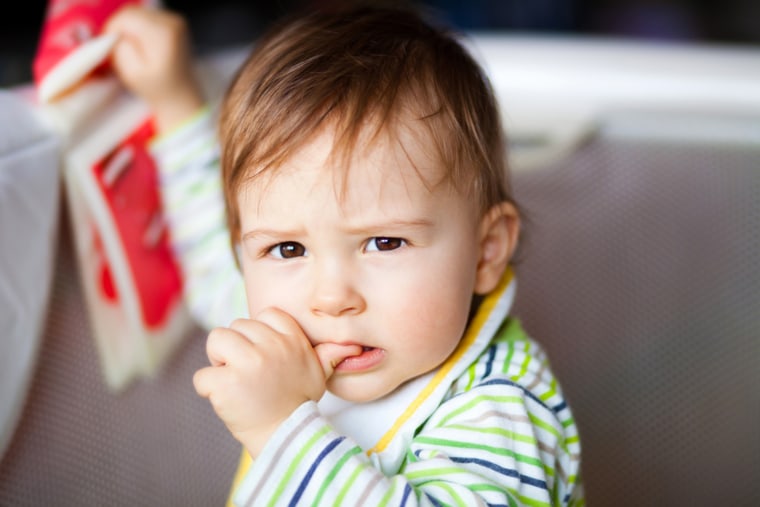 LONDYNNE
Place names for babies have taken off in recent years, with London in the Top 100 for girls and at Number 611 for boys. But such popularity inevitably spawns spelling variations, with Londyn ranked at Number 154 for girls. And now we travel even further with nine baby girls named Londynne. Also new to the lexicon were Sicilee, Millan, and (Lord help us) Jerzei.
MICKINLEY
Presidential names and place names should both get exemptions from kree8tif spellings, we think, but an increasing number of parents disagree. The hot name McKinley was joined last year by five girls named Mickinley. And there were also five girls named Kennydi.
PAYZLEY
Trendy baby names like Paisley are inevitable targets for spelling adventurists, so 2014 saw the introduction of Payzley along with Huntlee, Everlea, Ezmay, Kashtyn, Payshance, and Kwinn, among too many others to mention.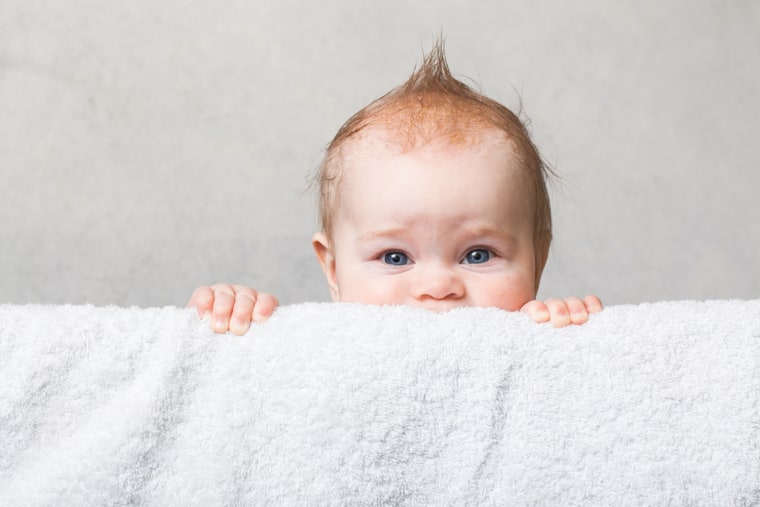 ROYALTEE
The advent of the second royal baby may have inspired a lot of royal-related baby names, but we're not sure that new choices such as Royaltee, Royalti, and Royel set quite the right blue-blood tone. They were joined by Kinganthony, Kingmichael, and Princecharles.
RUCKUS
It's hard to imagine that anybody would name their baby after the racist cartoon character Uncle Ruckus, and maybe they aren't. Maybe those eight little Ruckuses — Rucki? — were just named after the word that means disturbance, commotion, hubbub, or uproar. Which makes this newly-minted word name so much more…appealing?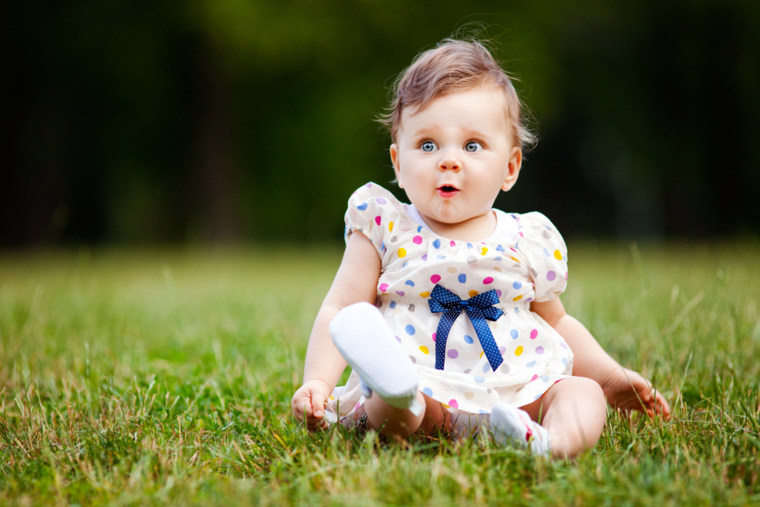 SADMAN
This name makes us so sad, man. As grating as the "uplifting" new names like Excel (seven girls) or Legendary (five boys) can be, they're an improvement on a downbeat name like Sadman, given to five boys last year.
SWASTIK
Ugh. We can't even joke about this horrendous Nazi homage, given to seven boys. At least Nazih, used for five boys, is an authentic Arabic name meaning honest or virtuous. Swastik is just another name for hate crime.
WIMBERLEY
On a lighter note, Wimberley is a particularly entertaining member of the kind of new name introduced by parents looking to improve on an original by giving it a new first initial, or switching a few letters or sounds around. The trouble is, it usually doesn't work. Kimberley, if dated, is still so much more appealing than Wimberley. Jaylen is better than Xaylen, another new name, and Brooke more attractive than Rooke.