/ Source: TODAY Contributor
Parents are funny — especially on Facebook, And we love them for it.
Why? Because if it weren't for their unbridled honesty we'd be pretty sure we're the only ones who hate homework, but spent hours figuring out how to swing a toddler in a swing while sitting on a lounge chair sipping wine.
So let's give a shout-out to the hilarious moms and dads who aren't afraid to tell it like it really is. Here are our picks for this week's Funniest Parents on Facebook.
Want to share your funniest parenting moments with TODAY? Just post them on our Facebook page at TODAY Parents, or tag us OR Sarah Maizes (our Parenting-Humorist-at-Large) in your comments. We'll pick our favorites to feature in our next installment.
1. Sound of silence (Why did we have to have all these kids anyway?)

2. No means no (The 21st Century SAHM)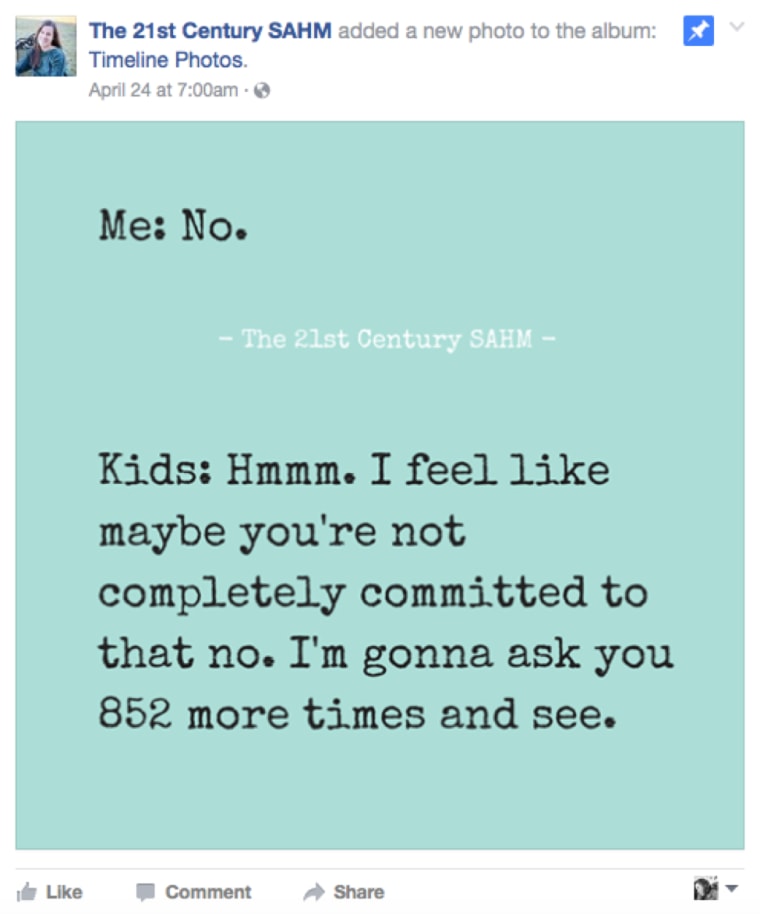 3. Projecting (The Dose of Reality)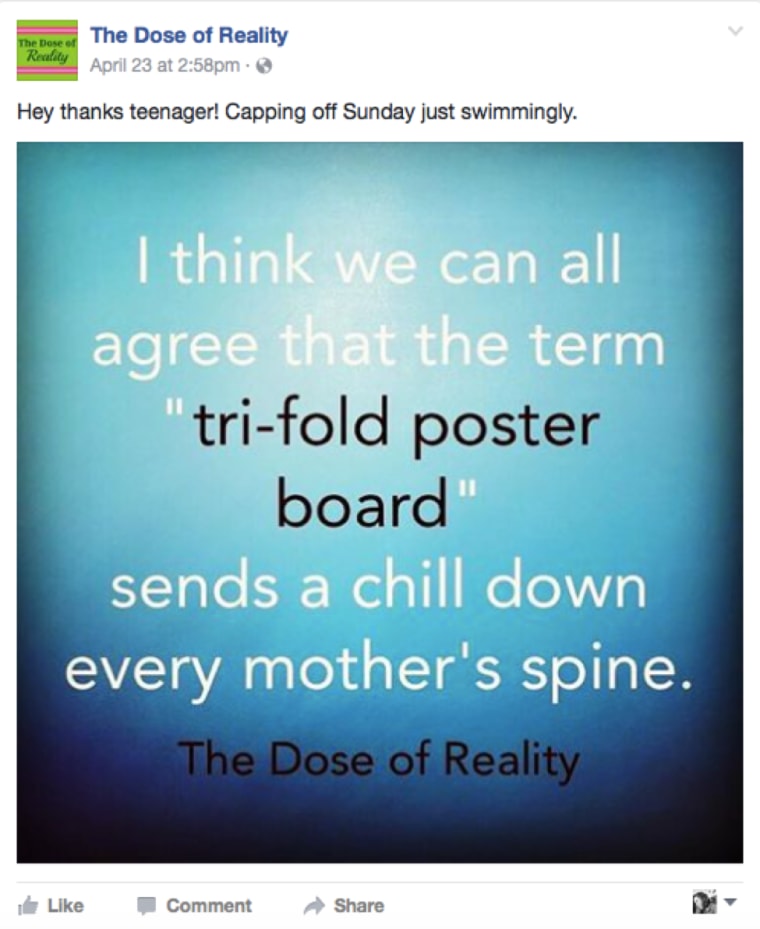 Never miss a parenting story with TODAY's newsletters! Sign up here
4. The whole tooth (Carrie On Y'all)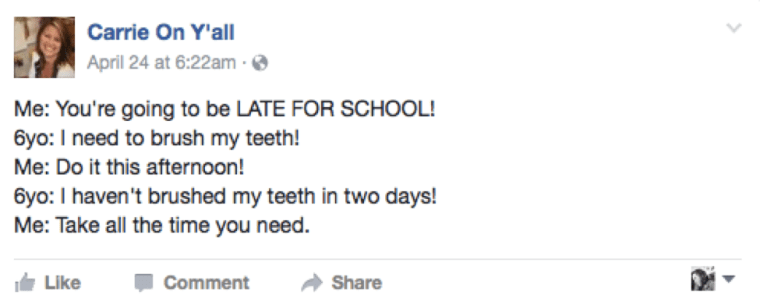 5. Party time (Hollow Tree Ventures With Robyn Welling)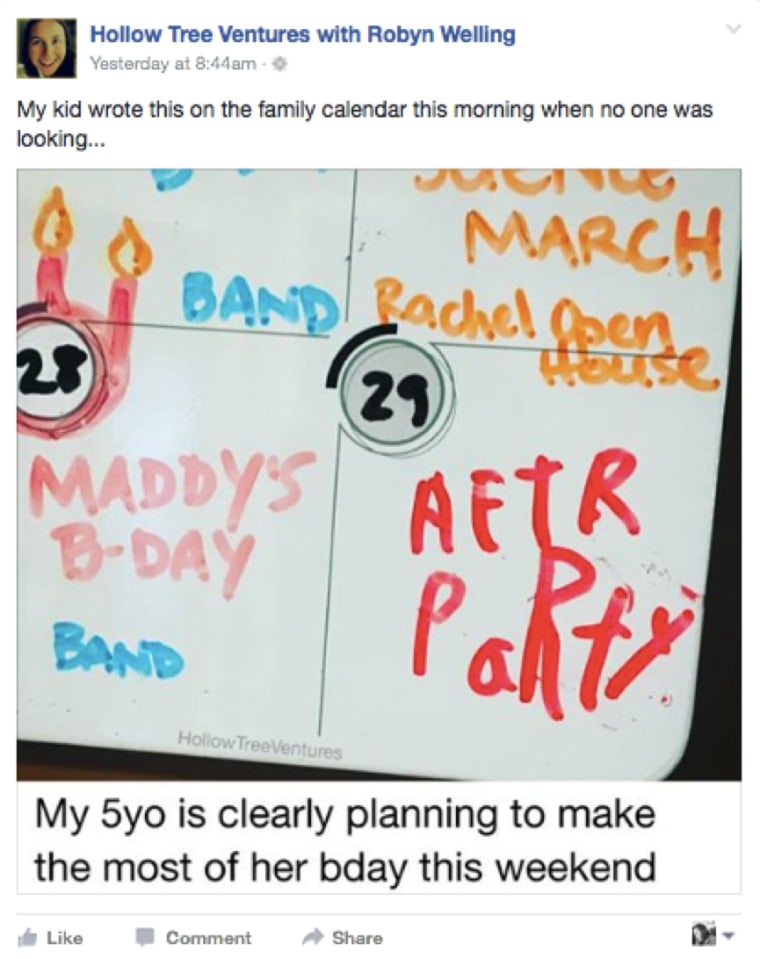 6. Well-balanced meals (A Splendid Messy Life)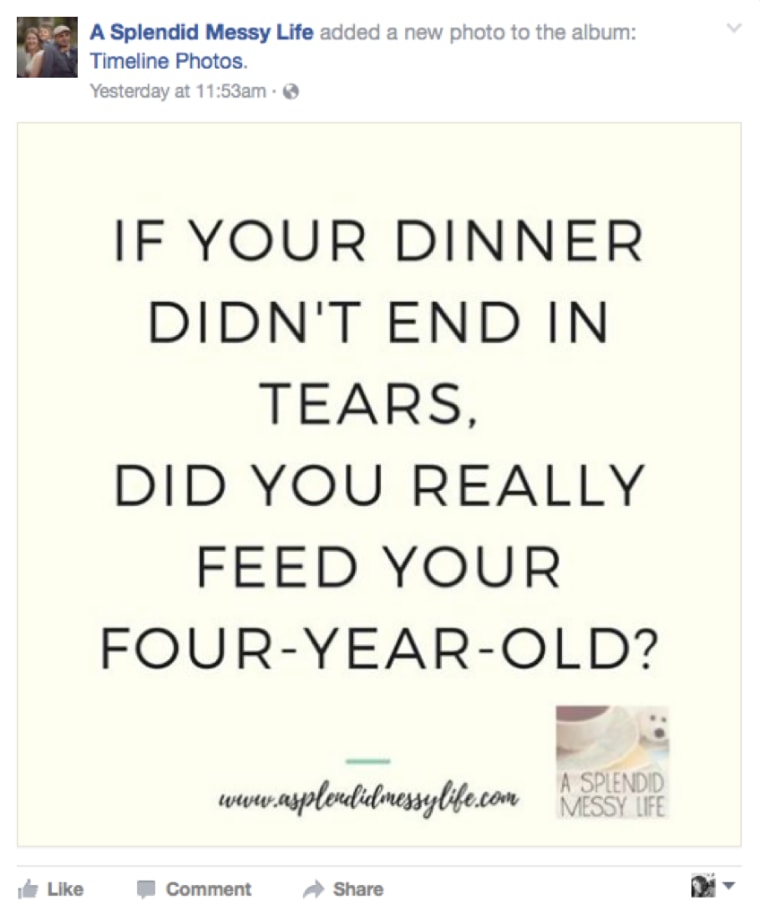 7. My favorite things (Mia Carella, Writer)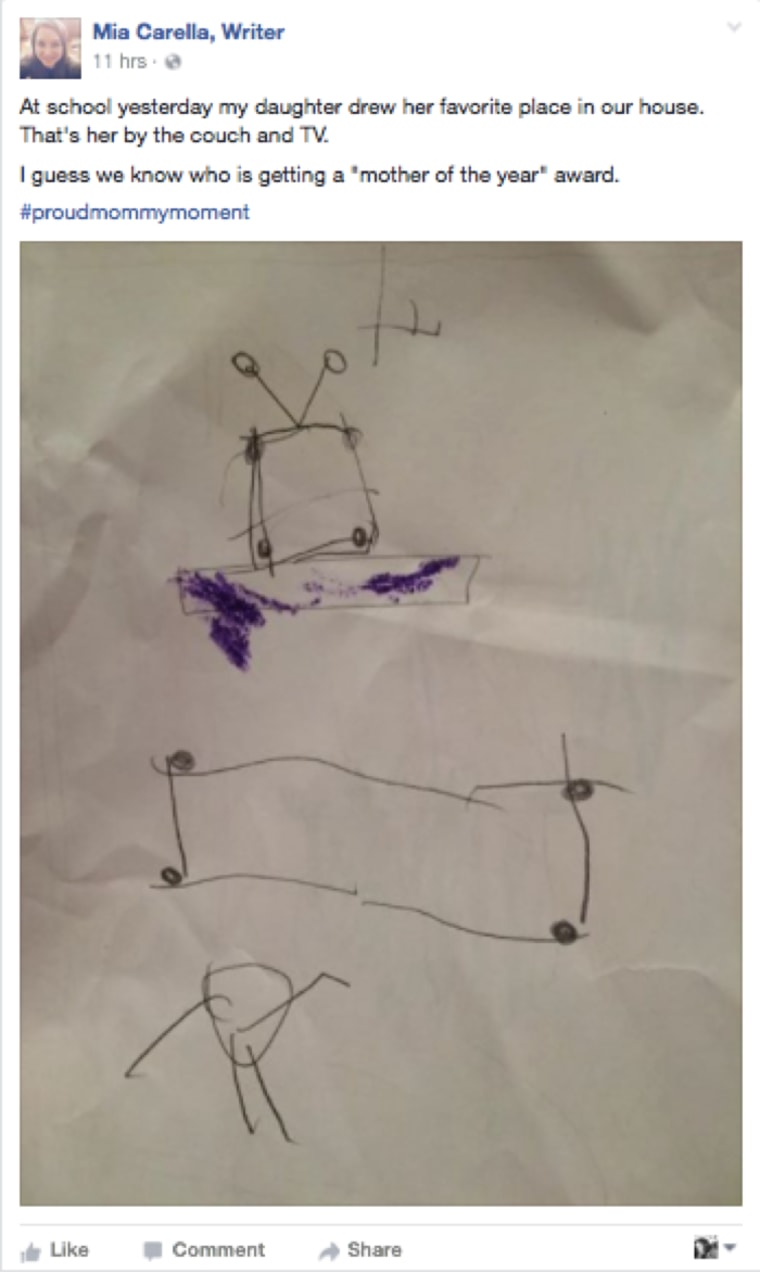 8. Drink up (Bad Parenting Moments)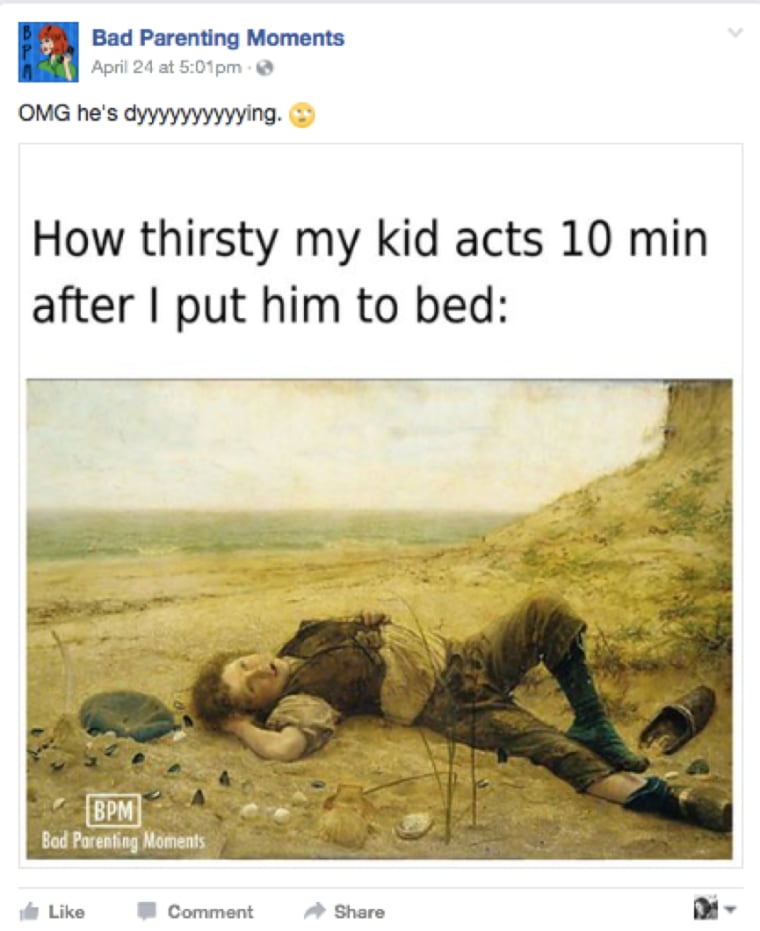 9. Think tank (Joelle Wisler, Writer)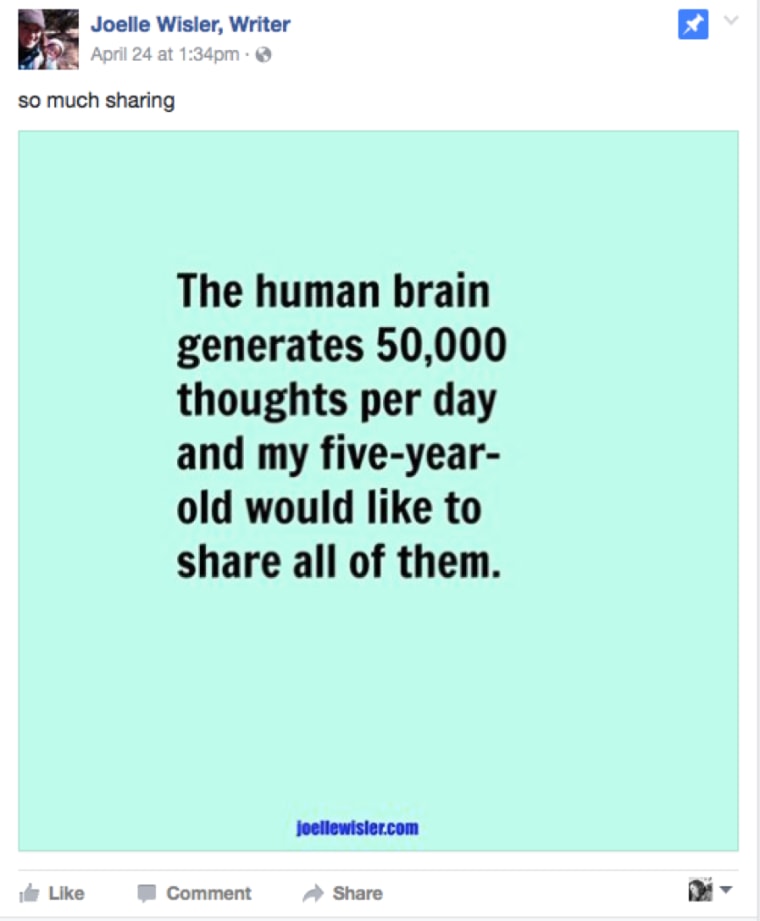 10. In the swing (Vanessa Willis France)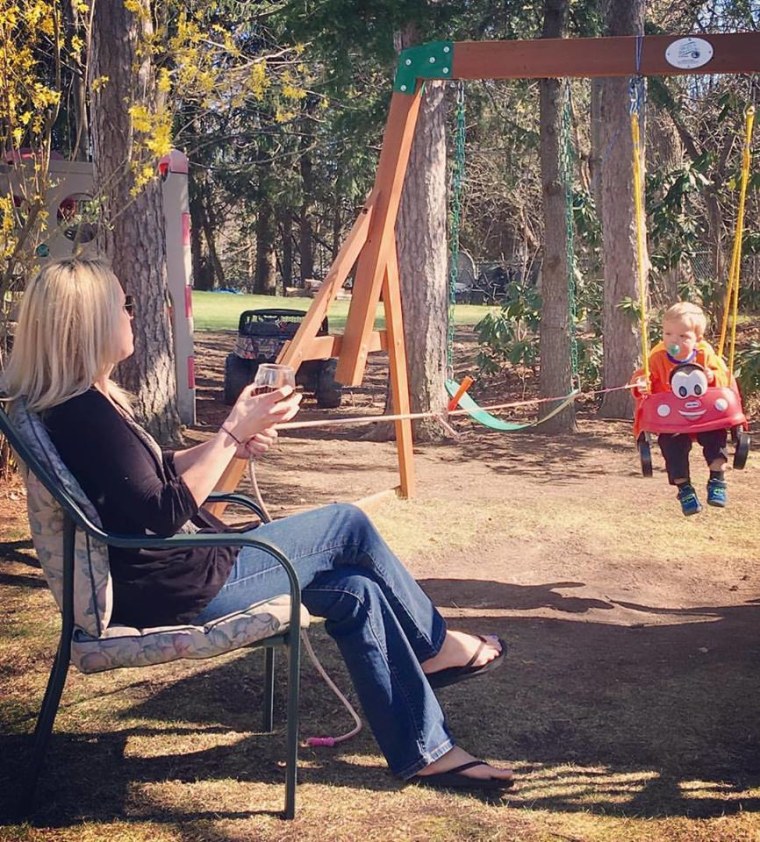 Sarah Maizes is a writer, comedian, and award-winning author who's written several picture books for children, including "On My Way to The Bath" and "On My Way to Bed." Follow her on Facebook, Twitter and Instagram.