One woman is on a hunt to track down the couple she watched get engaged at the Eiffel Tower.
Jen Hurd Bohn, who was on vacation in Paris, was hurrying back from the restroom at the landmark to return to her husband when she saw a man pop the question.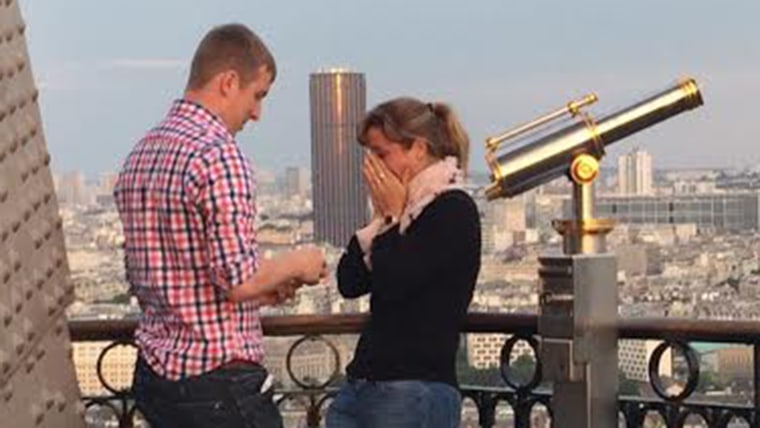 "I was going to take a picture, but then thought it was weird and I could hear my husband whistling for me," Bohn told TODAY.com. "I decided I'd want the picture if it were me so I turned around and took the photo."
She told her husband to be on the lookout for the couple on the way down from the tourist attraction so that she could get their contact information to send them the photo, but unfortunately, they didn't cross paths again.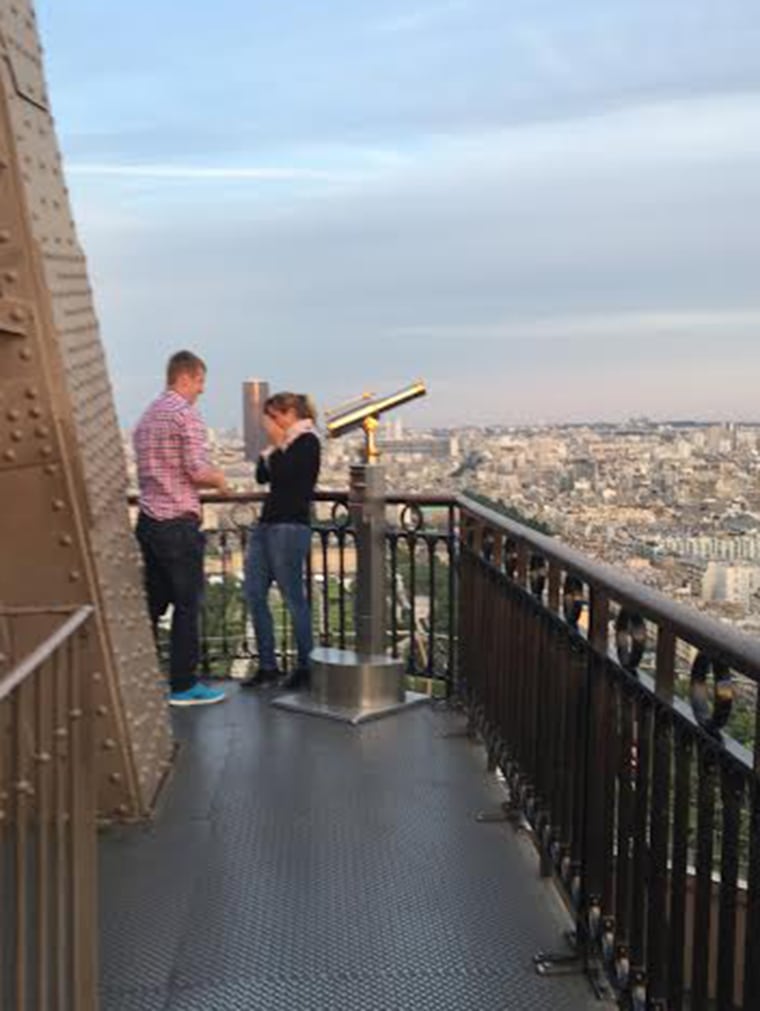 As soon as Bohn got back home to Clovis, California, she posted the photos to Facebook and wrote, "Saw this guy propose to this girl on the Eiffel Tower Sunday. I wanted to send them the pics but was stuck in line. Help me find them!"
The post immediately gained traction online, after being spotted by outlets like BuzzFeed, and has now been shared hundreds of thousands of times as the Internet joined in to help with the search. Hurd has had a few people tell her they know the couple, but those leads have fallen through.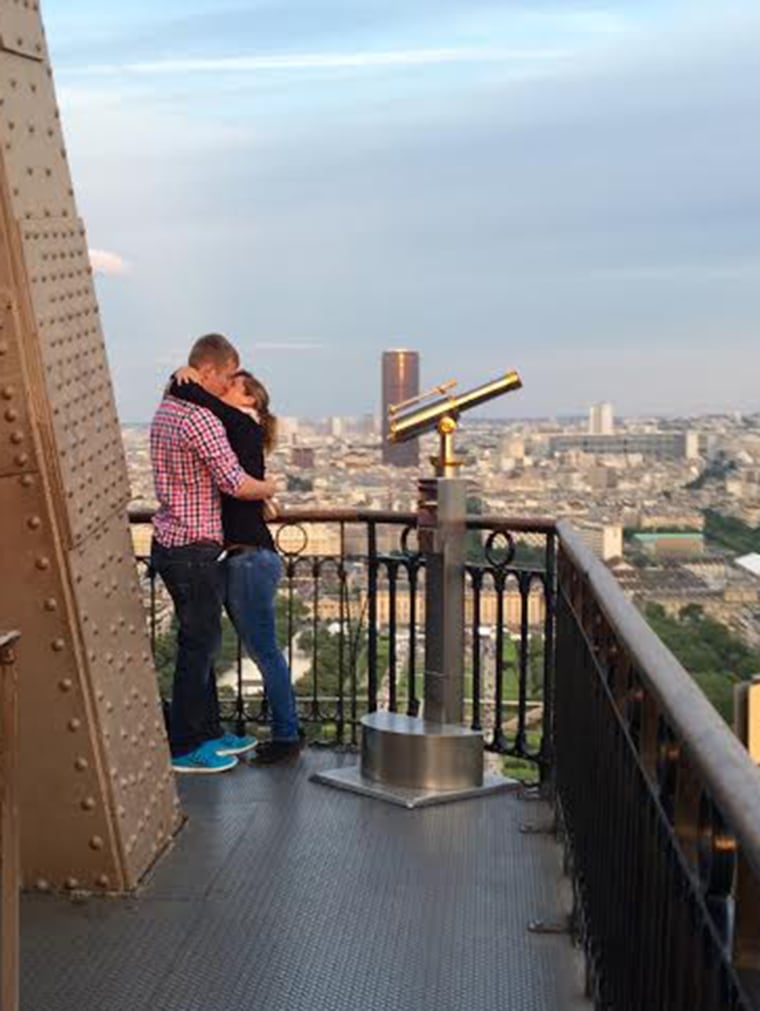 "With it spreading this far, this quickly, I'm optimistic that I'll find them soon," Bohn said.
The vacation came about as the result of another romantic gesture — this one from Bohn's husband, who had asked her to pick any place she wanted to go after he settled a big case. They booked their tickets and a week later were off to Paris and the French Riviera.
It's in that spirit that Bohn hopes she can make this story come full circle.
"Love is beautiful and that's why I need to get them their photo," she said.