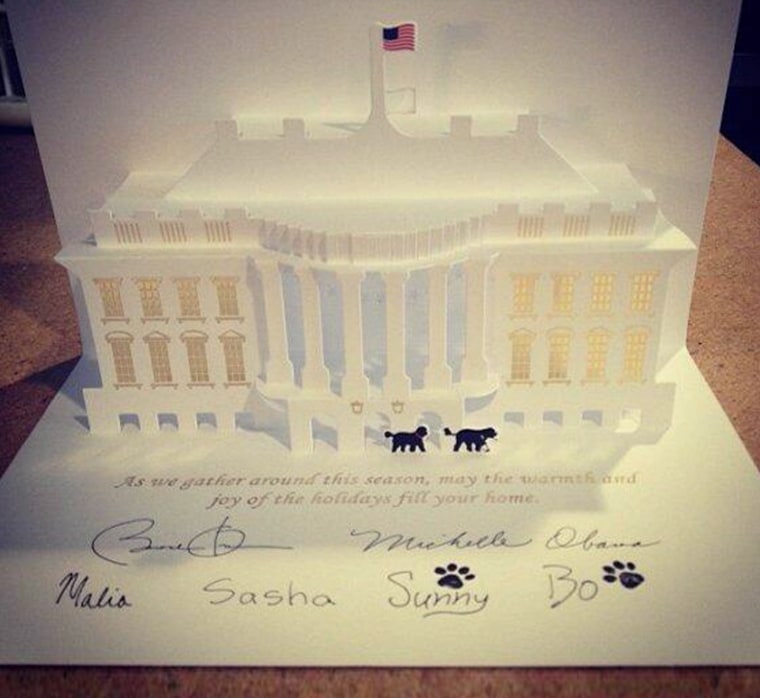 The White House has mailed out its annual Christmas card, and as in years past, it features Obama family pet Bo, as well as the latest addition to the family, Sunny.
This year's holiday greeting is a pop-up card of the White House featuring miniature versions of the Portuguese water dogs (Sunny was adopted by the Obamas in August of this year).
The card's message states, "As we gather around this season, may the warmth and joy of the holidays fill your home." The words echo the White House's holiday theme this year, which is "Gather Around," a nod to the stories and traditions shared by families during this time of year.

Designed by popupcards.com, the card is signed by each family member, including Sunny and Bo, who leave their mark with paw prints.
The pop-up also bears a resemblance to the gingerbread version of the White House constructed earlier this year, in which tiny Bo and Sunny replicas stand in front of a 1600 Pennsylvania Avenue created from over 1,200 cookies, which is currently on display in the State Dining Room.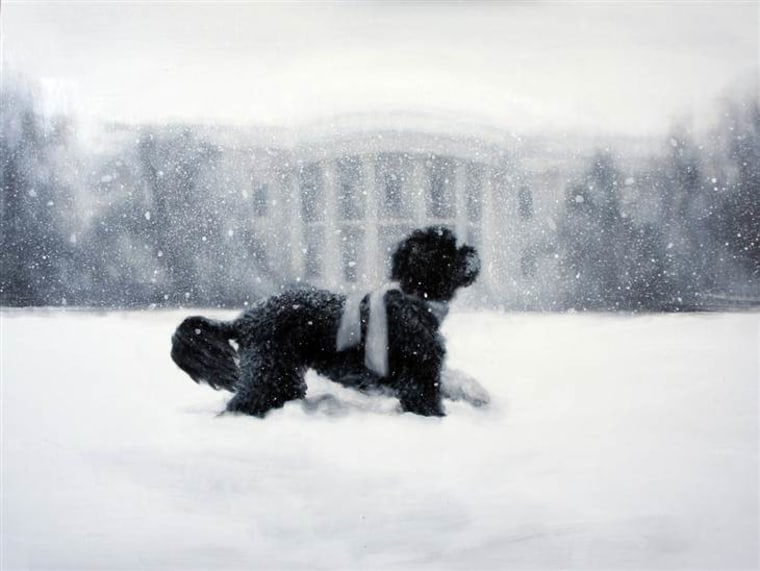 In recent years it has become an Obama family tradition to feature Bo in the annual White House holiday card. Last year saw a painting of the 5-year-old pup trotting happily in the snow in front of the White House, and the year before he was pictured sleeping in front of a fireplace in a festively decorated room.

If you're fretting about not receiving a holiday card from America's First Family, don't worry — you can still obtain one, but it will cost you.
At least one seller has already posted the card to eBay, with a starting price of $165.