As the women's figure skating competition gets underway, figure skater and TODAY Olympics contributor Kristi Yamaguchi looks back at her 1992 win, and shares what life is like after winning gold.
After winning gold, my life changed. I had to find the new normal.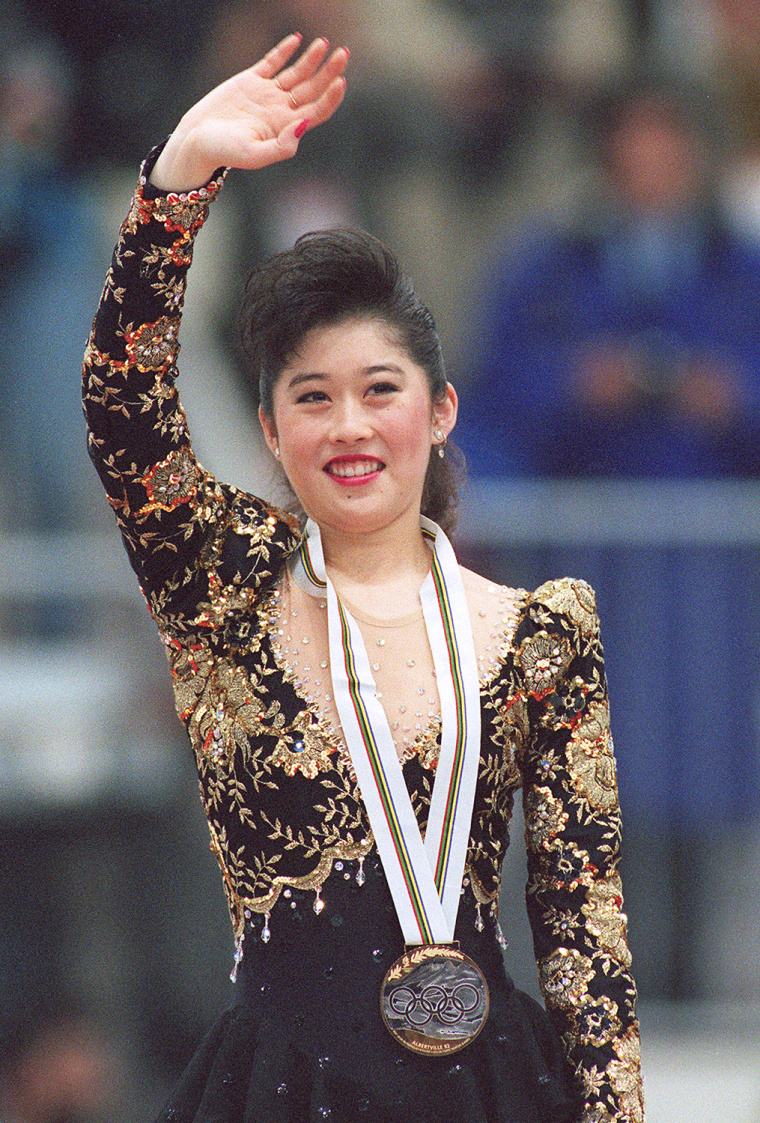 Things were pretty high-profile for the next four to five years. There was just so much going on, you're traveling so much, that you just kind of adjust. The media attention you get is especially intimidating. All of sudden, you're thrust into this position, where, whether you like it or not, people see you as a role model, as a representative of this sport.
I was really wary at first—what am I supposed to say? What am I supposed to do? It's so scary when all of a sudden everyone is watching everything you do—and for Olympians today, their lives are just out there with social media.

The night I won, my family, my choreographer and coach went out to celebrate—without me! Figure skater Katarina Witt actually joined them, and I had to go back to the Olympic Village. By the time I met them, it was 2 a.m. and I was eating everyone's leftovers. I had a Sports Illustrated cover photo shoot back at the arena the next morning. I didn't mind at all because it was a really cool experience, but I literally got two hours of sleep.

After the closing ceremonies, I went straight back to Edmonton, Alberta, Canada, where I was training at the time. Being in Canada, I was pretty sheltered from the fame, so it was back to my life as usual.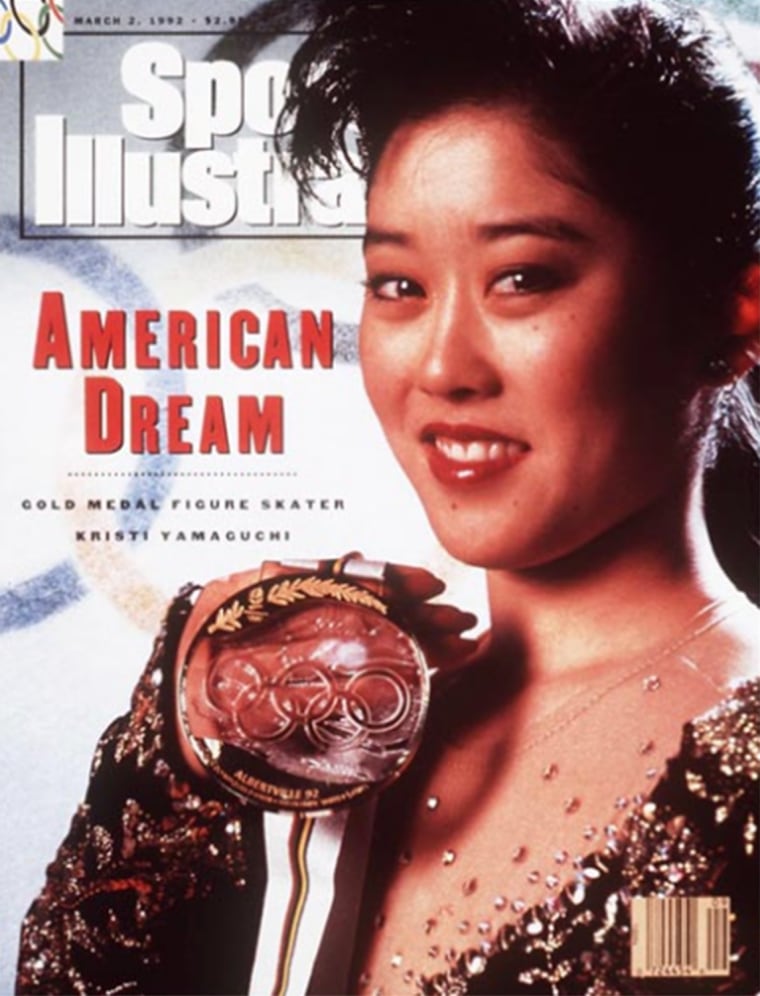 A couple weeks later, I made my first post-Olympics appearance in the U.S. Long before, I had committed to doing ice shows at the Galleria malls in Houston and Dallas. It was a riot. That's when it hit me: I remember thinking, "Wow! What just happened?!"
There were crazy crowds, traffic was backed up all the way around the mall, and when I got in, I had security surrounding me. I did a short exhibition and it was amazing to see all the fans. People were hanging over the rails, climbing the trees in the mall to get a vantage point. People were looking at the reflection on the ceiling over the rink just to see me skate. That's when I first realized how many people watch the Olympics. To this day, some people in Houston and Dallas still tell me they remember it.

Soon after, I went on "The Arsenio Hall Show," and that was really cool. I watched Arsenio's show, so it was fun to see the dog pound in person. The musical guest was Right Said Fred of "I'm Too Sexy" fame, and I got to meet them backstage. I had also been invited to David Letterman's show, but I turned him down because I was scared. At the time, I really didn't watch his show, and I had heard that sometimes he made his guests cry—and I didn't want to cry on TV!
Kristi Yamaguchi looks back at gold—and her bangs
One of the first trips you make as an Olympian is to the White House with the whole U.S. Olympic team. It was a huge honor to go there and present a Team USA jacket to President George H.W. Bush. That year, 1992, was the last time that the summer and winter games were held in the same year, so all the athletes got to go together. It was a really fun experience. I roomed with Olympic gold medal swimmer Janet Evans at the event—and I was so excited to be rooming with a celebrity.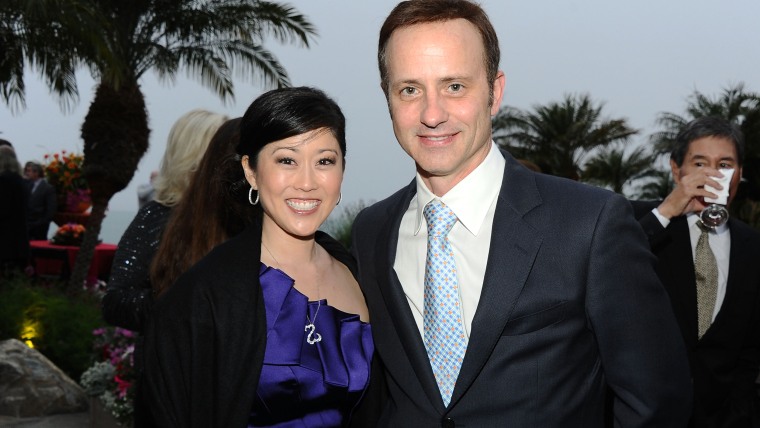 Right after I won, Brian Boitano sent me a message. He gave me really great advice on staying grounded after all this, and I think that's the advice I'd pass on to others. It is a whirlwind, it's exciting, it's great and you should slowly ride the wave and have fun with the experience. You deserve to enjoy what your hard work has produced for you. One of the things he said was to never think you're as good as people say you are, and don't believe you're as bad as people say you are. You're going to face both extremes, so try to stay level-headed. Stay close to those you trust—your coaches, old friends, people who've been there unconditionally for you.
Now that I'm older, the perspective I've gained is that I am who I am. I try to set as positive an example while still being true to myself. Everyone has an opinion about you, and you need to know you can't please everyone. Just do the best you can and be good with that.