As part of TODAY's Shine a Light series, a campaign to support worthy causes throughout the year, Hoda Kotb has chosen to lift the spirits of children with cancer and raise money for pediatric cancer. You can help. Visit Crowdrise.com/Hoda to learn more. All proceeds benefit pediatric cancer.

To donate by text message, text "VICTORY" to 20222, and $10 will be donated to support the American Cancer Society pediatric cancer research.

If you want to give by check, please make it out to the American Cancer Society and send to:

American Cancer Society 
P.O. Box 22718 Oklahoma City, OK 73123-1718. 

Please put "Shine A Light" and the code "1-4SL1JAR" in the memo section.

It's surprising how cheerful it can be at the Children's Hospital of Philadelphia, but in the battle against pediatric cancer, smiles are as important as drugs and surgery.

That's why Hoda Kotb, herself a breast cancer survivor, felt it was so important to bring a little joy to the children being treated there. So with a little help, she launched "Project Truly Brave": a musical collaboration between Sara Bareilles and Cyndi Lauper starring a beautiful and brave group of kids fighting cancer.
All of the adorable children who helped make the collaboration special appeared on TODAY Thursday, beaming with pride after seeing the video and their performances for the first time. 
Learn how to help these kids and others fighting pediatric cancer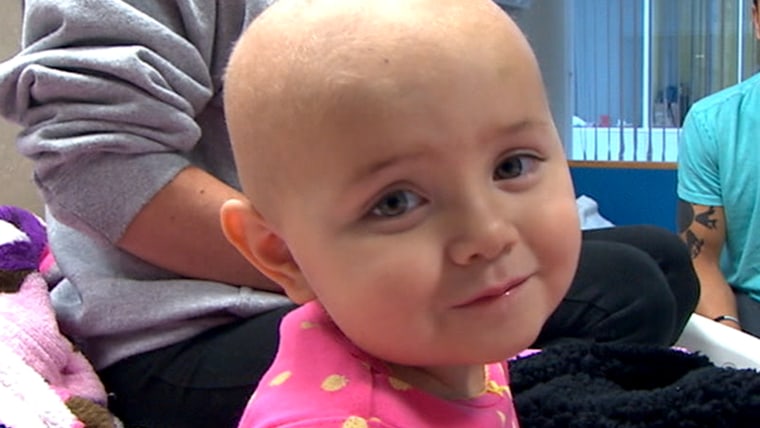 Lizzy Hennessy is a 9-year-old patient at the hospital who was diagnosed with leukemia this summer. 

"We never expected our beautiful, smart athletic daughter to be battling cancer," Lizzy's mom, Mary, told TODAY. "It was a pretty bad summer, but a highlight of it was being involved in Hoda's music video."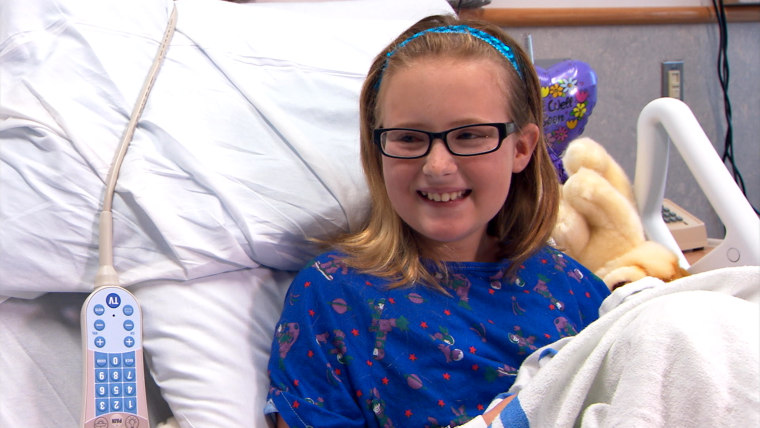 Cheyenne is another one of the young patients fighting cancer, and some days she says she wishes she could be invisible. "Because then I could hide easily, so I wouldn't have to take my medicine," she told Hoda. 
WATCH: The story behind Hoda, Sara Bareilles and Cyndi Lauper's song collaboration
"There's a lot of pain and suffering in the life of a child with cancer," Dr. Anne Reilly, medical director of the Cancer Center at the CHOP, told TODAY. "Part of what we try to do here is to make it uplifting and make it cheerful."
The staff let Hoda take over their cancer center and work with the kids to film a music video to help raise awareness and money.

The kids were all in, and the experience gave them a chance to show off their singing and dancing skills — and most importantly, their smiles.
WATCH: Hoda Kotb's 'Truly Brave' music video with Sara Bareilles, Cyndi Lauper
Robin Sindler is a producer at the TODAY show.