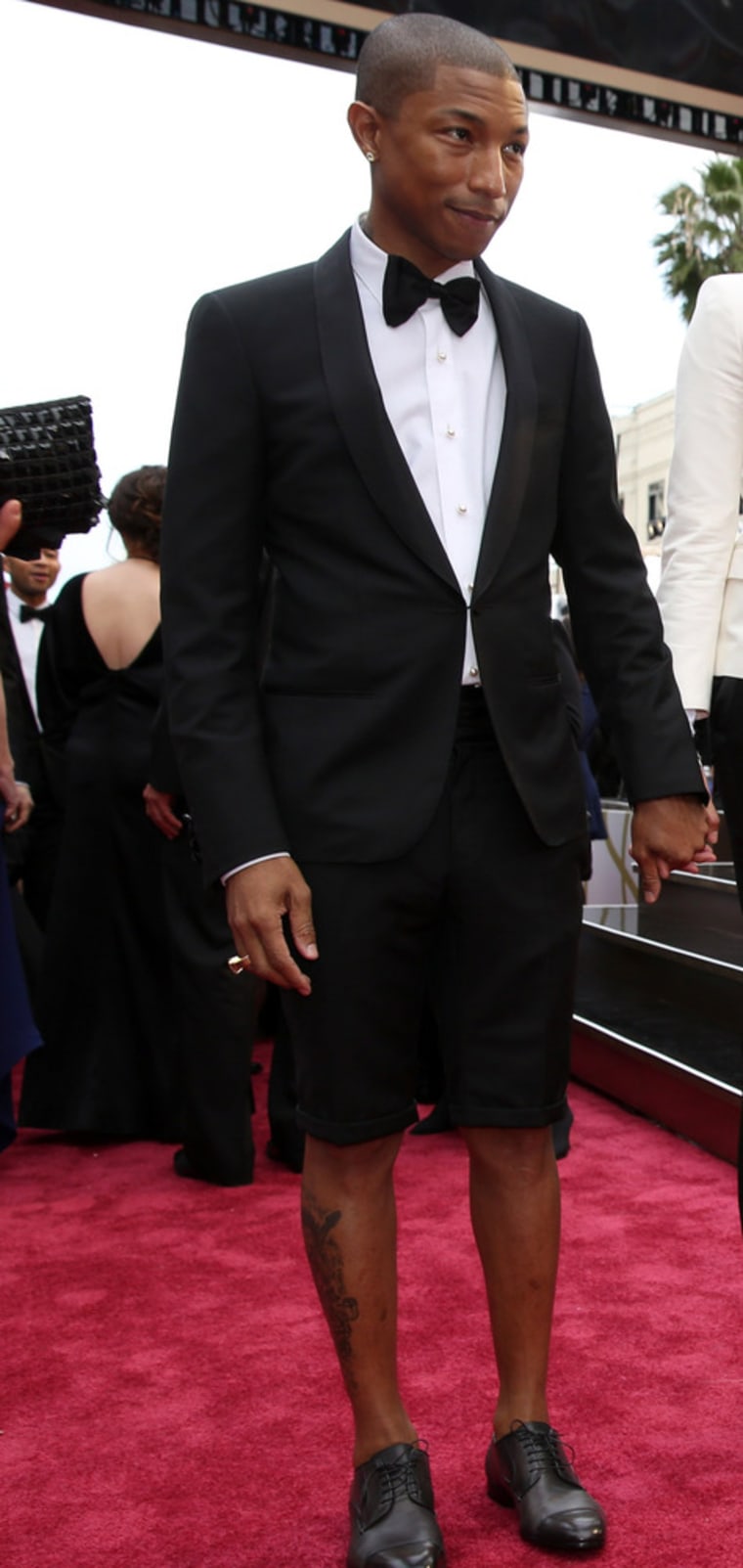 1. The morning after the Oscars, the burning question wasn't who won Best Actor (it was Matthew McConaughey) or Actress (that would be Cate Blanchett), but who wore what on the red carpet. And there it was definitely Pharrell Williams who stole the show by wearing black shorts with his tuxedo.
Of course, host Ellen DeGeneres managed to grab a few headlines, too — with her epic, Twitter-breaking selfie and her live on-stage pizza delivery.
2. On Friday, a jury found activist and writer Kerry Kennedy, daughter of Robert F. Kennedy, not guilty of drugged driving. On Monday she told TODAY's Matt Lauer that people who say she banked on her famous name are "wrong" — that it was her innocence and her access to "competent counsel" that helped her get acquitted.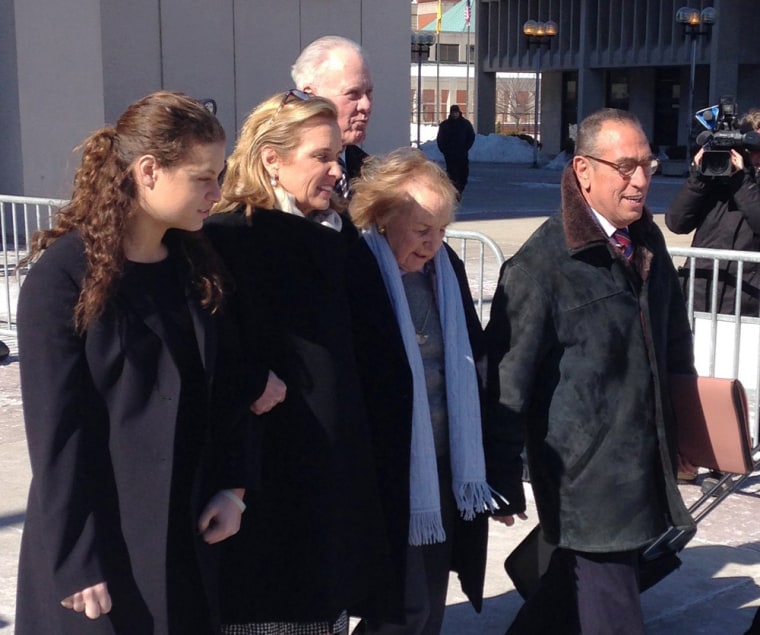 3. A funny thing happened to actor Willem Dafoe while he was shooting his new movie, "The Grand Budapest Hotel," in Germany near the Polish border recently. Seems he was crossing a bridge to Poland to have dinner, just minding his own business, when "some overeager German cops tried to grab me," he said on TODAY Monday. Why would they suspect him of anything? Well, basically, because he looked like Willem Dafoe: "They recognized me from something," Dafoe said with a smile.
4. Jimmy Fallon may not have known what he was getting into when he recently promised to participate in a "Polar Plunge" with Chicago Mayor Rahm Emanuel in exchange for Hizzoner appearing on "The Tonight Show" in New York. What he was getting into was 32-degree Lake Michigan, fully dressed in suit and tie. How did that feel? We think Jimmy's facial expression says it all: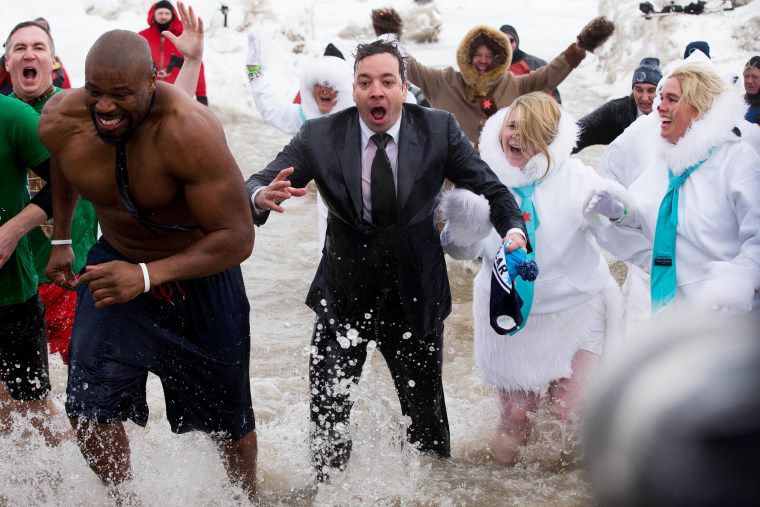 5. All right, all right, all right, we'll come clean: Matthew McConaughey was not on TODAY the morning after his Best Actor Oscar win for "Dallas Buyers Club." But if you had your eyes turned away from your TV screen, it sure sounded like he was. That's because spot-on celebrity impressionist Piotr Michael was in the house, doing his remarkable impression of the McConaissance, as well as Bruce Dern and Charlie Sheen.
And that's TODAY's Takeaway!