Mike "Pete" Peterson and Mac "Stretch" McMullen's friendship is Hollywood-worthy.
More than four decades ago, the two met during the Vietnam War, and quickly became inseparable. The two balanced each other perfectly — one shy, one quick to crack a joke — and even wore matching tank tops as a symbol of their bond.
"He looked great because he was the only one in a white tank top," Peterson told NBC's Cynthia McFadden for TODAY Saturday. "He asked if I wanted one, and absolutely I want one. So me and him are wearing tank tops, white tank tops in a war zone. Wasn't probably real smart but it was cool.'"
RELATED: 'My hero!' Watch this Marine surprise his mom after 2 years apart
But under an attack, trying to save commrades, McMullen was shot. And after the war, the two lost contact, the result of trying to move on. It wasn't until four decades later when Peterson even mentioned his friend to his own daughter.
"He said, 'If I knew where he lived, I would get in my car and drive there right now," Krista Marler, Peterson's daughter, said. "That's what stuck out with me and I knew I had to find him."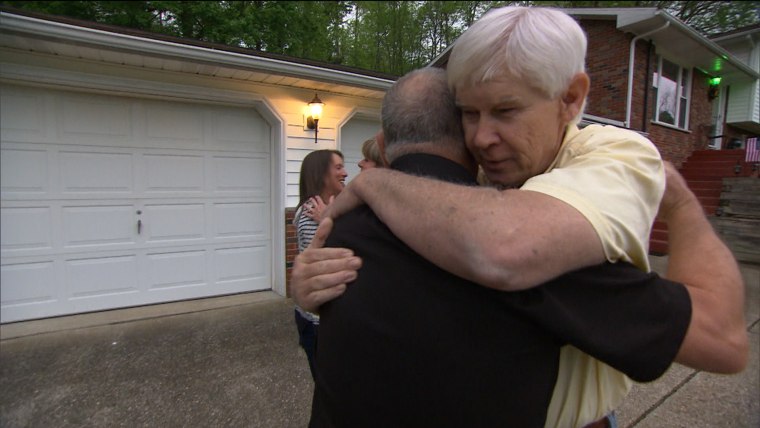 So Marler launched a stealth Internet campaign to find his long-lost friend, complete with a Facebook page that was viewed by more than 40,000 people, including McMullen's neighbor and niece.
The two began emailing daily, and this month, finally reunited, trying on those white tank tops and getting the chance to catch up.
"It's something we're not going to lose ever again," Peterson said.