Ryland Ward, the 5-year-old boy who was repeatedly shot at church during last month's horrific massacre in Sutherland Springs, Texas, has only one thing on his Christmas wish list as he recovers in the hospital: holiday cards.
Ryland's grandmother, Sandy Ward, explained to TODAY that there's not a lot Ryland can do during the day at University Hospital in San Antonio, about an hour's drive from his home. But Ryland, who was shot five times, has been able to open cards — something that's really helped lift his spirits.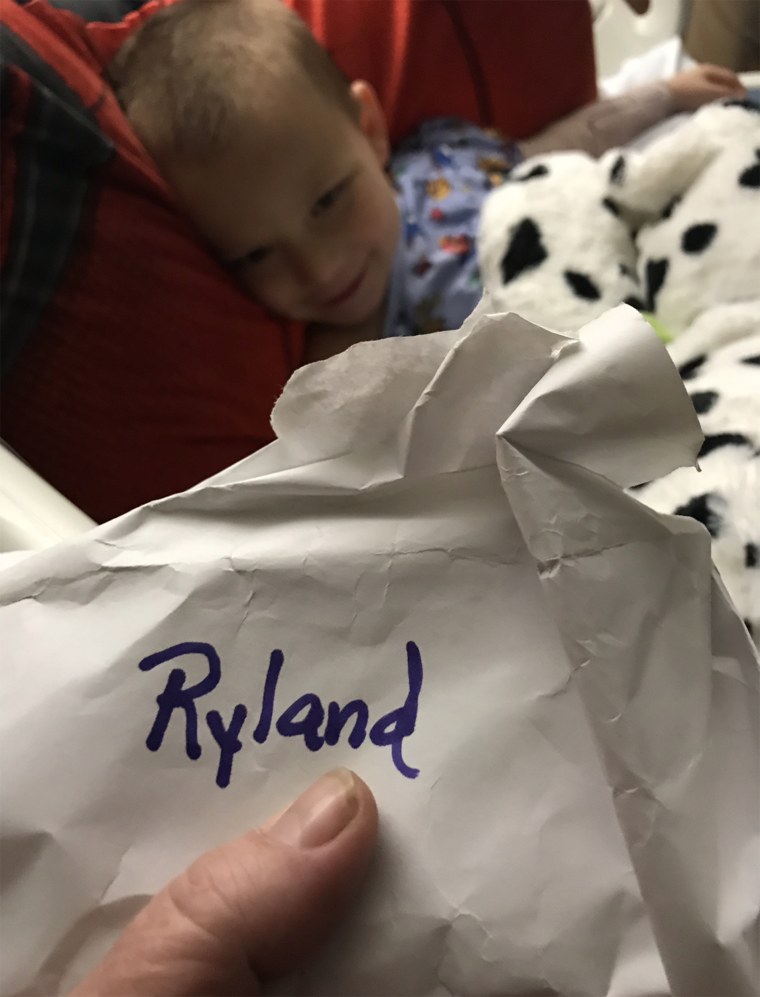 "Just in the past week or so, Ryland's been able to open them. At first he couldn't because he couldn't use his left hand…The cards make him smile and it gives him something he can actually do," said Ward.
Ryland was attending First Baptist Church with his three sisters and stepmother on Nov. 5 when 26-year-old gunman Devin Kelley opened fire. Dozens were injured and 26 people were killed, including Ryland's stepmother, JoAnn Ward, and her daughters Emily, 7, and Brooke, 5. The other sister, Rianna, 9, was uninjured.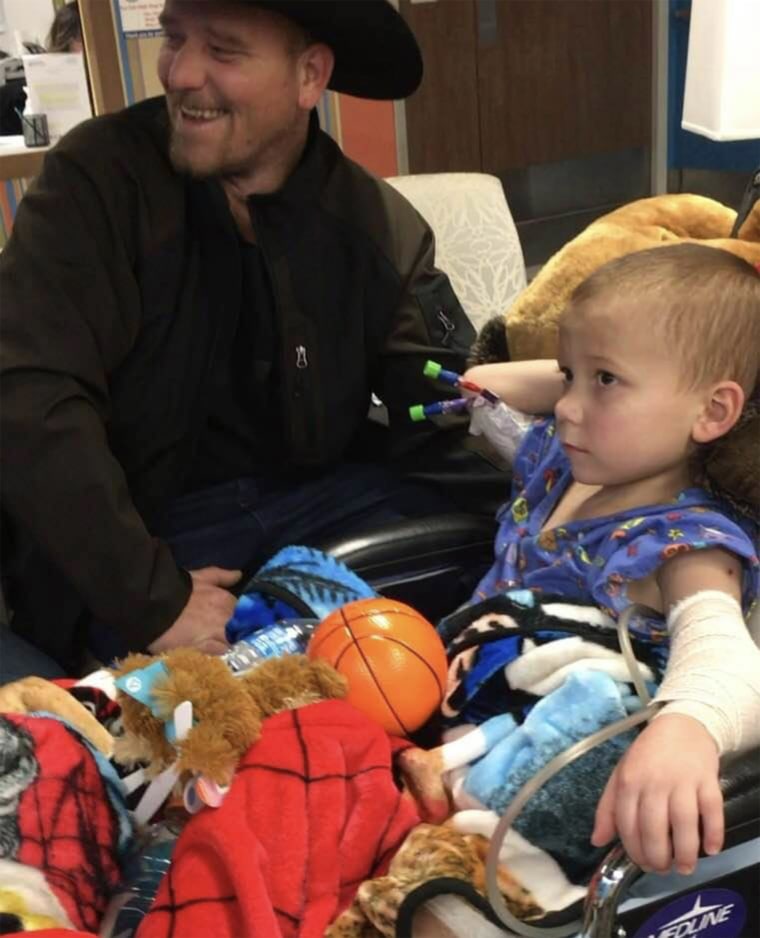 Initially, doctors told Ryland's family that he would be home for Christmas, but the boy's left femur isn't healing as quickly as they'd like. They hope Ryland will be able to go home in six to eight weeks.
In the meantime, his family wants to bring Ryland some holiday cheer through the cards. Already, he's received a few hundred get-well cards from people around the country, said Sandy Ward, 57. The card drive started when she began asking friends and family to send a card and a dollar to Ryland for a go-kart fund, just so he'd have something to look forward to when he got out of the hospital. After posting the request on Facebook, hundreds of people began writing to Ryland, who loves to hear about other people's pets and kids.
Ward says she doesn't know how much Ryland knows about the attack, including the deaths of his stepmom and sisters. She noted that Ryland doesn't like hearing the word "church" and that he "remembers a bad man with a gun that he had to hide from."
But she is hoping that Christmas, which will likely be spent at the hospital with Ryland, can still be a happy occasion for her grandson. "Right now, I don't know what Christmas is going to be like," said Ward. "But you have to keep it happy for the kids. That's the main thing."
If you're interested in sending a Christmas card to Ryland, send it to:
Ryland Ward
P.O. Box 174
Sutherland Springs, Texas, 78161