Hayden Godfrey made sure that every girl at school had a reason to smile this Valentine's Day.
The senior at Sky View High School in Smithfield, Utah, saved for a year and a half from jobs at McDonald's, a Mexican restaurant and a local grocery store to buy 834 carnations — one for each girl at school.
"I wanted to make Valentine's Day about kindness, not just romance, so I tried to make as many people happy as possible," Godfrey told TODAY.com.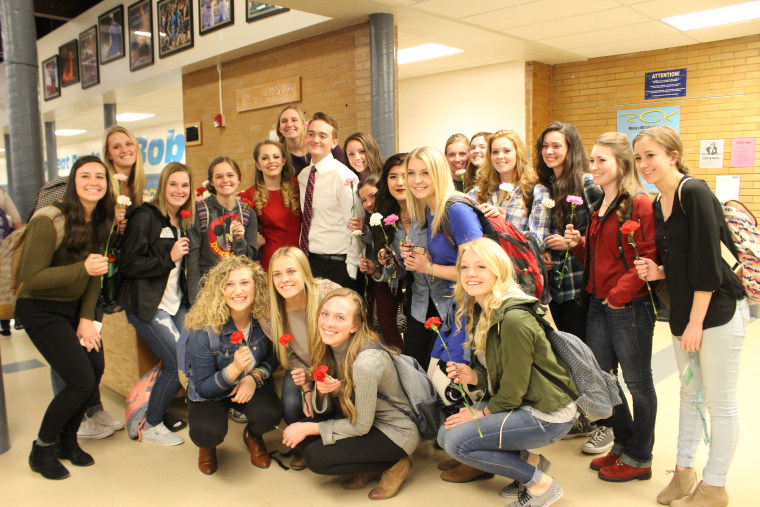 To pull it off, Godfrey made sure the flowers arrived three weeks in advance, giving him enough time to trim each flower's 24-inch stem and let it bloom.
Last Thursday, he loaded them into his parents' van and, with the help of around 20 students and teachers, spent last period going class-to-class handing out the flowers.
"I don't think anything can compare to seeing every girl in your life holding a flower as they walk through the halls," Godfrey wrote on Facebook.
For the past few years, the 17-year-old has made it his mission to make girls smile on Feb. 14.
RELATED: 10 couples on TODAY's Plaza reveal their secrets to a strong relationship
When he was a freshman, he bought 30 flowers and anonymously sent them to female friends.
As a sophomore, he bought two dozen roses and handed them out to girls who looked glum. Junior year, he bought flowers for each of the 70 girls in the drama department with him.
"I've seen a lot of heartbreak on Valentine's Day because it's a day associated with being in a relationship," Godfrey said.
"For those single people who don't get anything, it can be hurtful, so I wanted to change that negative connotation into a positive one."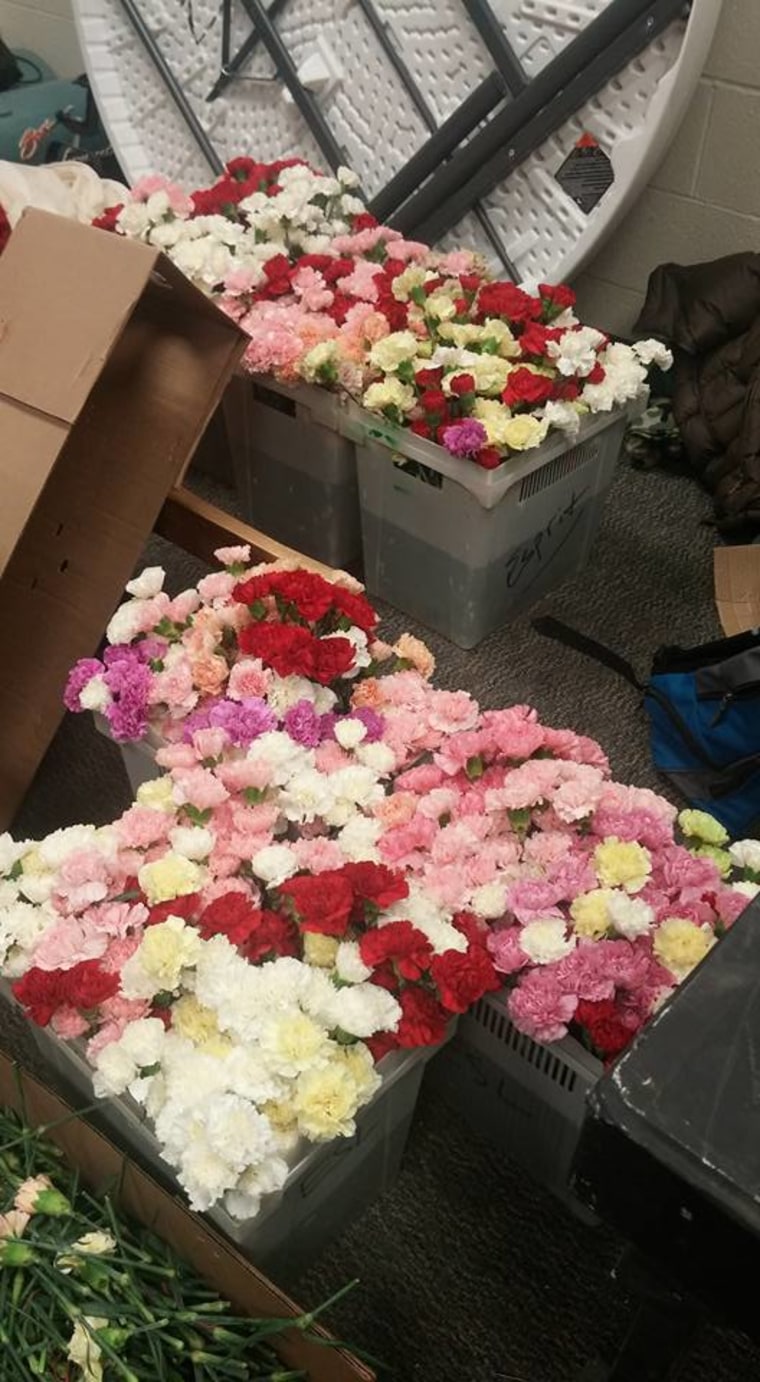 Not only has he heard from hundreds of girls from school, but many parents also reached out to thank him for making their daughter feel special.
And he made sure to go the extra mile for his own girlfriend, Lilyan Sharp, 18.
On top of the carnation he presented her at school, he also bought her tickets to see the duo A Great Big World in March. The two have been together for six months.
"When we first started dating, I told her about my big Valentine's Day idea and she's backed me 100 percent the entire time," said Godfrey.
RELATED: 'You made my day': Hoda Kotb and Jenna Bush Hager commit random acts of kindness
The teen with a heart of gold doesn't plan on stopping this tradition when he gets to college next year.
"I want to make the holiday a happy one for as many people and for as long as I can," Godfrey said.