Former Chicago Bear and NFL Hall of Famer Dick Butkus, considered among the best linebackers to ever play the game, has died, the team said Thursday. He was 80.
Butkus died peacefully in his sleep overnight in Malibu, California, his family confirmed, the Bears said in a statement.
"The Butkus family is gathering with Dick's wife Helen. They appreciate your prayers and support," the Bears said in a statement.
Butkus, a graduate of the University of Illinois, where he helped lead his team to a Rose Bowl victory, was a first-round pick by the Chicago Bears in the 1965 NFL Draft.
A native of Chicago, Butkus played for the Bears for nine seasons, from 1965 to 1973.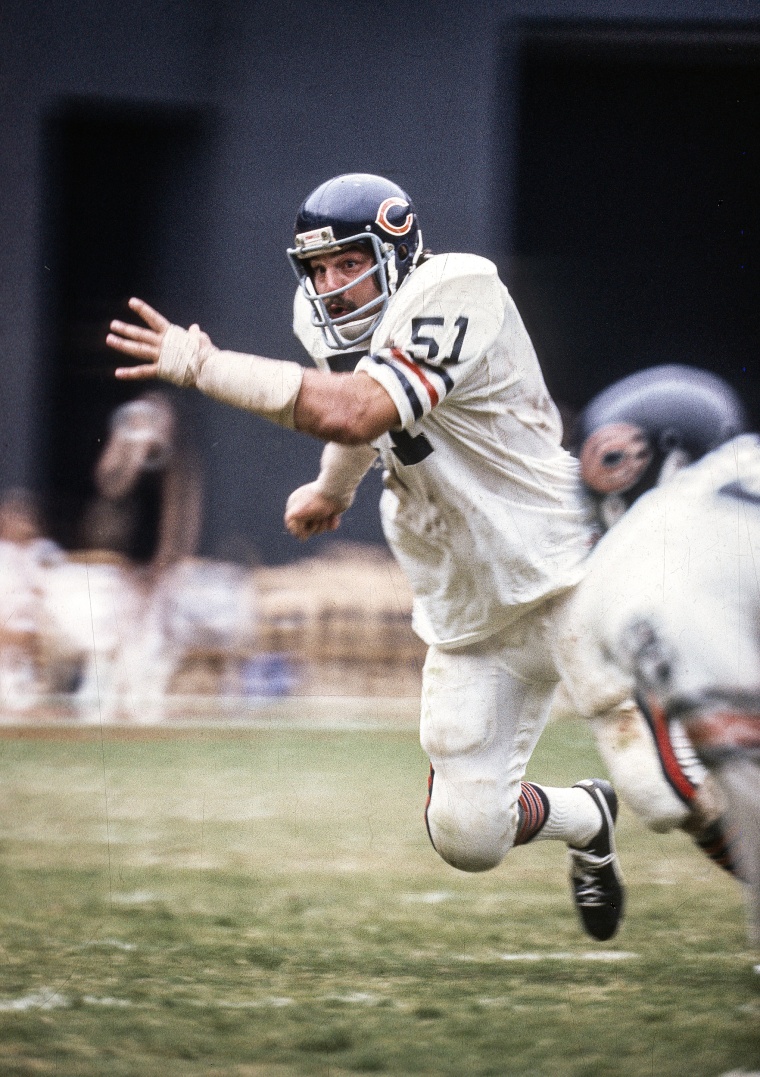 "I felt my goal and my dream was in sight when I entered professional football. Finally, after eight years of preparation, my opportunity was before me," Butkus said in his enshrinement speech at the NFL Hall of Fame.
While with the Bears, Butkus had 25 fumble recoveries and 22 interceptions.
"I think Dick put the fear of God into a lot of people," Bears coach Mike Ditka once said, according to an NFL.com article that celebrated the "100 greatest characters" in football.
His nicknames included: the Enforcer, the Animal, the Maestro of Mayhem and the Robot of Destruction, according to NFL.com.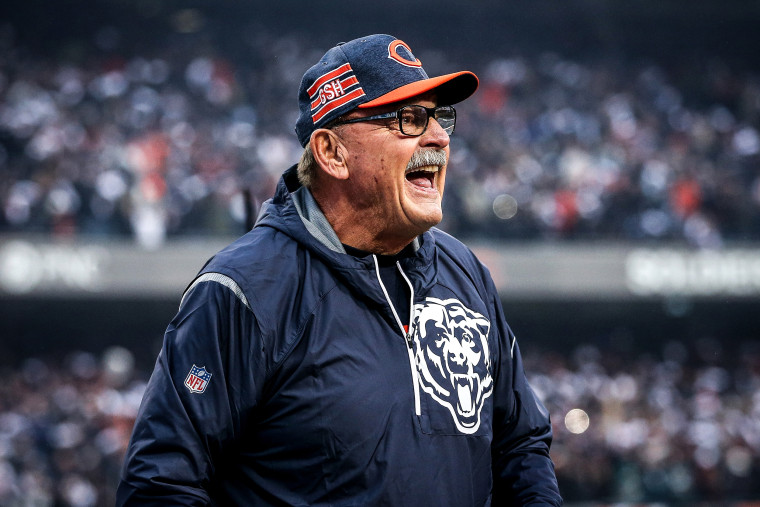 Butkus attended the University of Illinois and was a captain for the Illini football team when it won the 1964 Rose Bowl, played at the end of the 1963 season.
Butkus was picked by the Bears in the first round of the NFL Draft in 1965.
He called being inducted into the Hall "the top of my dream" and said he had a new goal: "simply to be a better husband and a better father and a better person."
Butkus was named NFL defensive player of the year twice and was named first-team All-NFL six times. He was indicted into the NFL Hall of Fame in 1979.
"Dick Butkus was a legend who embodied what it means to be a Chicago Bear," the team said. "Our hearts go out to his family and friends."
He is survived by his wife, Helen, and three children.
This story first appeared on NBCNews.com.