Nearly 50 years after her historic match against Bobby Riggs, Billie Jean King says she immediately knew it was a monumental moment.
On Sept. 20, 1973, King, who was the No. 1 women's player in the world at the time, infamously beat the 55-year-old Riggs in straight sets in a tennis match dubbed the "Battle of the Sexes" in Houston's Astrodome. The exhibition served as an opportunity for King to help advance the women's rights movement and bring attention to the gender disparity in tennis. She said Riggs admitted after the match that he didn't realize how good King really was.
"When we shook hands, put our arms around each other, he said, 'I underestimated you,'" King told TODAY's Sheinelle Jones in an interview that aired Aug. 25.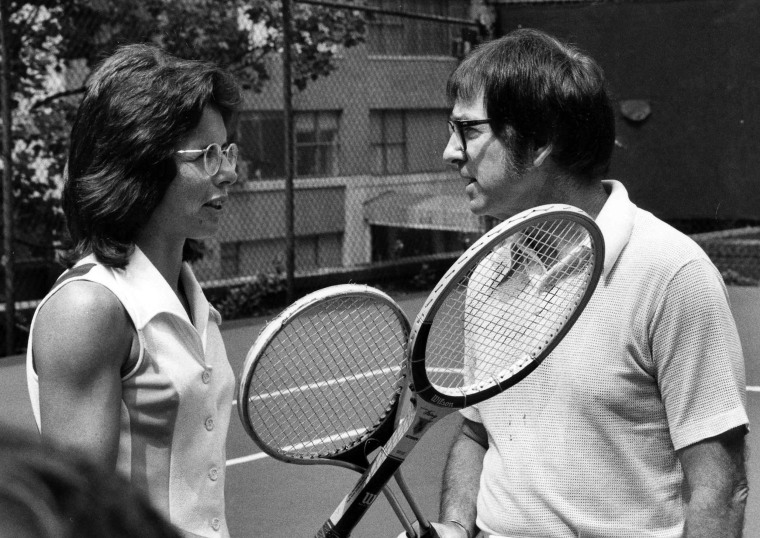 "And I went, 'Oh, where's my dad?' My dad always said to my brother and me, 'Never, ever underestimate your opponent, and always respect them, even if you don't like them.' That was so perfect what he had taught us."
Riggs, who died in 1995, was a top tennis player in the 1940s who won Wimbledon once and the U.S. Open twice. He was famously outspoken in his belief that King would not be able to beat him.
King, 79, said the match was a watershed moment for her, personally, as well.
"My parents hardly watched me play, but I pleaded with them to come to this match," she said. "And they were actually there, so it was great."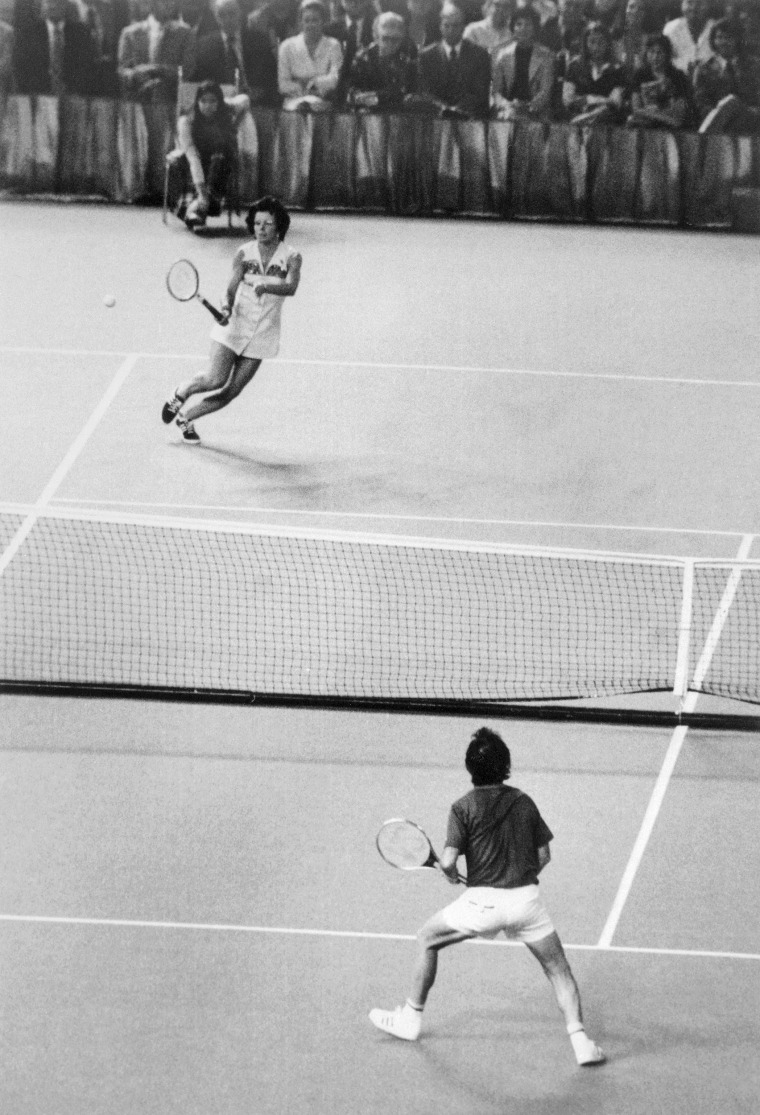 An inductee in the International Tennis Hall of Fame, King won a total of 39 Grand Slam tournaments in her career. She also fought for equal rights and equal pay and formed the Women's Tennis Association, but the victory over Riggs remains one of her most outstanding accomplishments, altering the course of her life and career, as well as blazing a path for other female athletes.
"Oh, for sure, but it really was about social change. Women have come up to me since that match — that match has been mentioned every day of my life since that match, by the way," she said.
"The women got a lot more self-confidence from that," she continued.
King also said former President Barack Obama has pointed out how the match influenced how he and wife Michelle brought up their daughters, Malia and Sasha.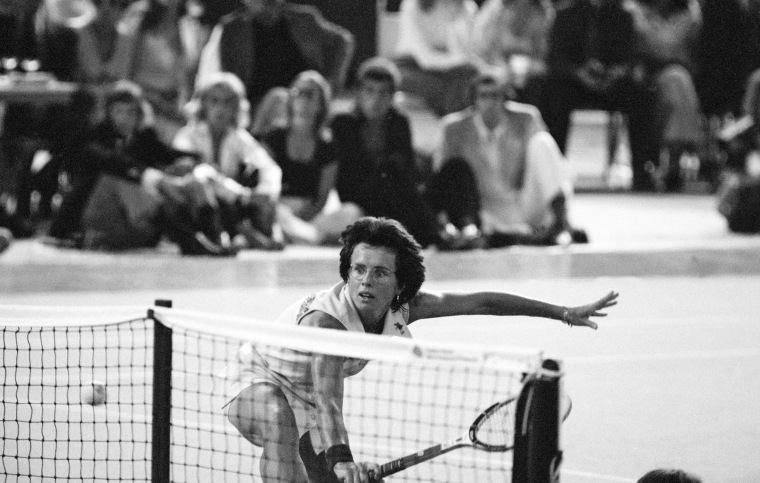 "And then men will come up to me, much more reflective," she said. "President Obama said he was 12 when he saw it, and he said, 'That match really did affect me and how I raised our two girls.'"
King's impact goes beyond tennis and her influence is ingrained in women's sports today. The athlete says it's important to help lead those that come after her.
"We're connected to each other," she said.
"Every generation passes the baton to the next generation. We have an opportunity to make this world a better place, and I want the players today to lead just like we led back in the old days. But I want them to do the same and pass the torch, each generation."