After fearing he may never see his mother again as she battled the Ebola virus, Jeremy Writebol is now cautiously looking to a brighter future for his family.
"I've heard the term 'very optimistic,' cautiously," Writebol explained exclusively on TODAY when asked if and when doctors might be able to consider his mother "out of the woods." 
"There might be small things. Just physically, the body gets destroyed. But they do feel that recovery is going to be complete in some way for her. So I'm anxious for that."
Nancy Writebol, a Charlotte-based missionary who was working in West Africa with organization SIM, was airlifted from Liberia to Emory University Hospital last week, where Jeremy was able to see her for the first time since she was infected.
"To see her wheeled out of the ambulance...I was on the floor sobbing,'' Jeremy said. "It was an emotionally wrenching moment for all of us, I think." 

Nancy has been making progress after it was initially feared that she may not survive an outbreak that has already claimed the lives of more than 1,000 people in West Africa.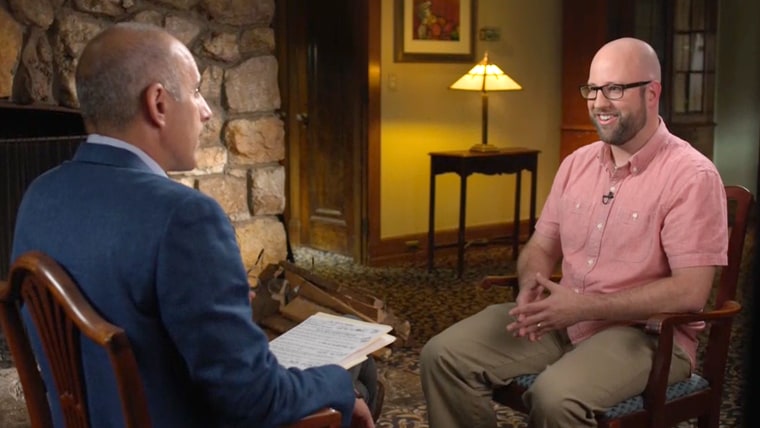 "She's been doing well,'' Jeremy said. "We've just seen her get physically better, her eyes brighten up, her countenance goes up, smiling, even joking a little bit. When she came in on Tuesday last week we were really concerned that she wasn't going to make it, that it was death." 
Jeremy is able to visit Nancy twice a day by looking through glass windows in a special isolation unit, where she is treated by doctors wearing protective suits. 
"There was a little crease of a smile that came up, and we were both in tears,'' Jeremy told Matt Lauer about actually laying eyes on his mom — from behind glass — for the first time. "And I was able just to say, 'Mom, I love you.' It was very, very emotional, just to see your mom there in that way for the first time after thinking you might never see her again."
Now that his mother's condition has improved, Jeremy can even imagine what Thanksgiving will be like with his family this year. "There will be tears at that Thanksgiving meal. I am sure, as we just talk about all that we are grateful for and how kind God has been to our family," he said. "It'll be a special meal."

Also being treated for Ebola at the hospital is Dr. Kent Brantly, who contracted the disease while working for international aid organization Samaritan's Purse.
"He really cared well for my mom,'' Jeremy said. "(He's) really an exceptional man, very Christ-like in his demeanor and attitude. We've had a chance to just briefly converse and give each other a thumbs up through the window. In fact, my mom has said 'Jeremy, you have a third brother now, and it's Dr. Brantly.'''

Jeremy's father and Nancy's husband, David, is currently in isolation in Charlotte after returning to the United States from Liberia on Monday. He is counting the days until he can see his wife again, according to Jeremy.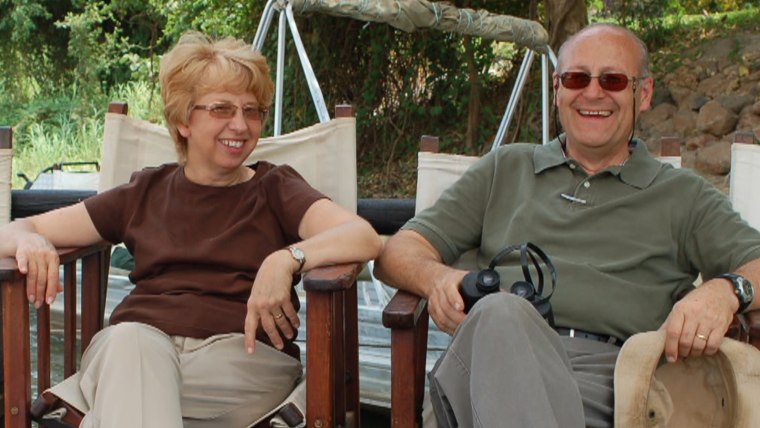 "My dad has known my mom for over 40 years, and they've been married for 40 years, and so he's really giddy to see her again and be with her.''

Matt asked Jeremy how he would feel if his mother makes a full recovery and his parents decide to return to Liberia to continue their missionary work and help Ebola victims. 
"Go for it,'' he said. "This is what they've been called to do, and this is what they feel in their heart. It won't be an easy decision for them, but I won't be surprised. If I do have a say, I'll say yes."