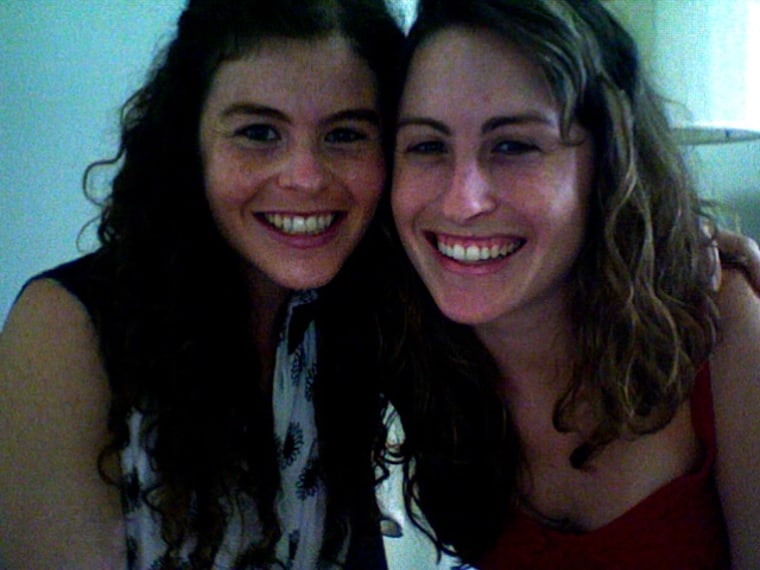 Rachael and Eliza Hurwitz are 24-year-old sisters from Connecticut who really like good grammar. After Eliza, a stand-up comic, wrote a post for the website Hello Giggles about how to update the Alanis Morissette song "Ironic" with examples of actual irony, she and Rachael, a singer-songwriter, realized that they had a perfect sibling collaboration on their hands.

Their video, "It's Actually Ironic," spoofs the iconic "four Alanises in a car" music video and rewrites the original lyrics in a clever, funny way. In just a week, the video has gotten more than 300,000 views on YouTube.
"We were hoping it would get a thousand views!" Rachael told TODAY.com.
"Honestly, we're just excited about everything that happened so far. The fact that people are appreciating our work is just so great," Eliza added.
Although "Ironic" came out in 1996, the song — and its confusion about what exactly the word "ironic" means — is still popular today. Eliza heard the song on the radio recently and knew she had to write something about it. "I think people are very nostalgic for the '90s right now," she said about the song's enduring appeal.

The Hurwitzs' song features Morissette's original lyrics, then adds on to make them actually ironic. For example, "It's a black fly in your chardonnay" becomes "it's a black fly in your chardonnay that was specifically purchased to repel black flies." The lyric "It's a free ride, when you've already paid" turns into "It's a free ride, but you get mugged on the way." There's also a helpful "We fixed it for you, Alanis!" thrown into the chorus for good measure.
It wasn't just the Hurwitz sisters who took issue with the song's lack of irony — likely why the spoof has gotten such traction. Irish comedian Ed Byrne had a famous monologue about the lyrics, commenting that the only ironic thing about the song was that it was written by a woman who didn't understand irony. And The New York Times even used Morissette's song lyrics as an example of how not to use the word "irony" in a sentence.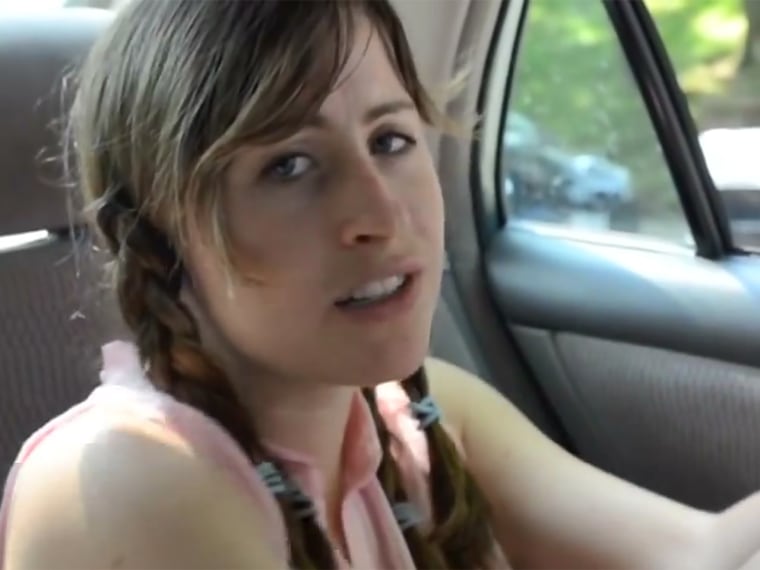 Both sisters appear in the video. They each play two roles — Rachael is the driver and the girl eating a baguette in the backseat, while Eliza is the sad girl in the back and also the one riding in the passenger seat. However, the lookalike sisters aren't twins — they're two of a set of triplets! Their third sister, Sarah, is the only one of the three who isn't a performer by trade. "She's more into yoga and gardening," Eliza explained.
While "It's Finally Ironic" is the first collaboration between the two performance-minded sisters, it won't be their last. They're currently working on another video together — this one, an original comedy song — while still pursuing their separate passions. Both sisters have relocated to New York City and make a point of coming to support each other at open mic nights.
In the meantime, Eliza and Rachael are riding high on the success of their first video. "Our friends from elementary school got in touch with us about the video," Rachael said. "People from college, old friends who I haven't talked to in years, have gotten in touch with me too. Even my college tweeted about it."
Despite all the Facebook, Twitter, and blog comments about "It's Finally Ironic," there's one very important person who hasn't weighed in: Alanis herself. Though Eliza and Rachael haven't tried to contact the Canadian singer-songwriter, they hope that she sees the video and likes it. For Rachael, who credits Alanis as one of her musical influences, "it would be the hugest compliment."