Bethany Hamilton's capacity to inspire reached new heights over the weekend when the one-armed professional surfer beat a six-time world champion and the top-ranked surfer in the world during a dazzling performance as an underdog.
Hamilton, 26, who lost her left arm in a shark attack off the coast of Hawaii when she was 13, finished third in the World Surf League's Fiji Women's Pro as a wildcard entry who was not even seeded among the top surfers.
RELATED: Bethany Hamilton, pro surfer and shark-attack survivor, opens up about motherhood
Along the way, Hamilton beat six-time world champion Stephanie Gilmore as well as Tyler Wright, the top-ranked female surfer in the world, to reach the semifinals of the competition in Tavarua, Fiji.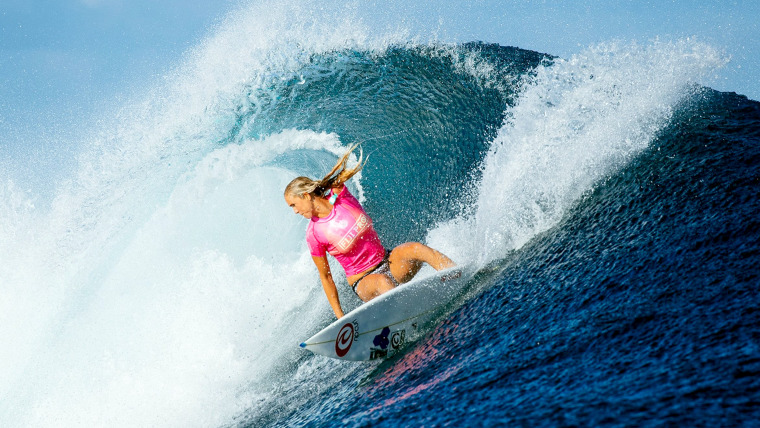 She lost in the semifinals on Monday to eventual champion Johanne Defay of France, but still blew away her previous best finish in a WSL event. Her highest career finish had been ninth in 2010 among the six events she has entered in the WSL, which features the world's top surfers.
RELATED: Bethany Hamilton's 6-month-old son, Tobias, surfs — well, sort of — in sweet photo
Hamilton's only concession to surfing with one arm is using a board with a special handle that helps her to paddle out by duck-diving under oncoming waves.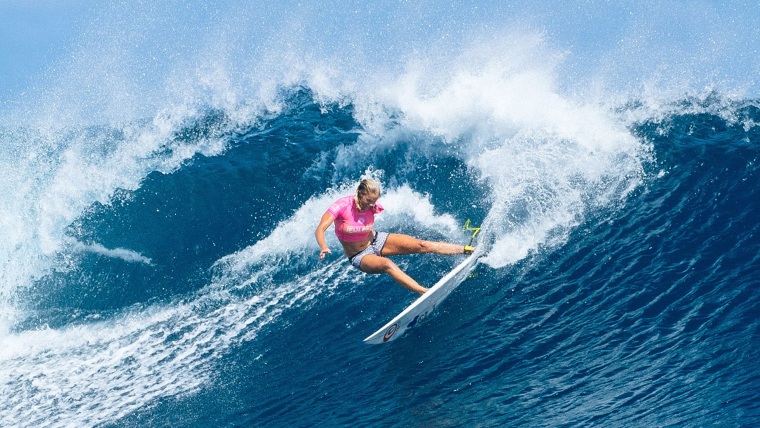 Her performance came almost exactly a year after giving birth to her first child with husband Adam Dirks. Their son, Tobias, will celebrate his first birthday on Wednesday.
RELATED: Surfer, shark attack survivor Bethany Hamilton welcomes baby
Hamilton has become a symbol of resilience since the vicious shark attack in 2003, when she returned to the water only weeks later. She also became the basis for the 2011 movie "Soul Surfer" about her life.
"I think all of us have that passion in us for different things,'' she told TODAY at the time. "It may not be surfing, but whatever your passion is, you just go for it."
Follow TODAY.com writer Scott Stump on Twitter.