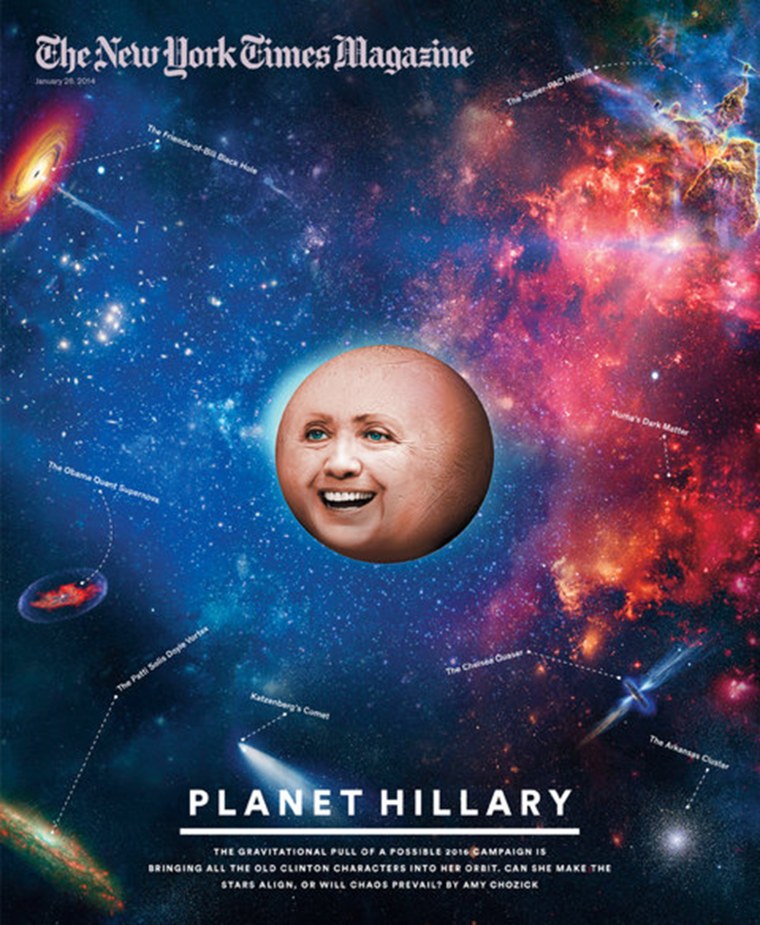 When the New York Times Magazine released its cover for this weekend's issue featuring former Secretary of State Hillary Clinton, the Web reacted like only the Web could — by creating a viral meme.
The cover features Clinton's face on the side of a planet with the headline "Planet Hillary." The Times posted a column detailing the concept behind the cover, explaining that it symbolizes "Clinton's influence on the various people within her political universe." 
The image immediately ignited a firestorm of memes.
Hillary as Miley's "Wrecking Ball"
The annoying orange
Woman on the moon?

The "E.T." silhouette 

"Goodnight Moon"