Prince Harry became a real-life prince charming after coming to the rescue of a wheelchair athlete whose chair tipped over from a strong gust of wind.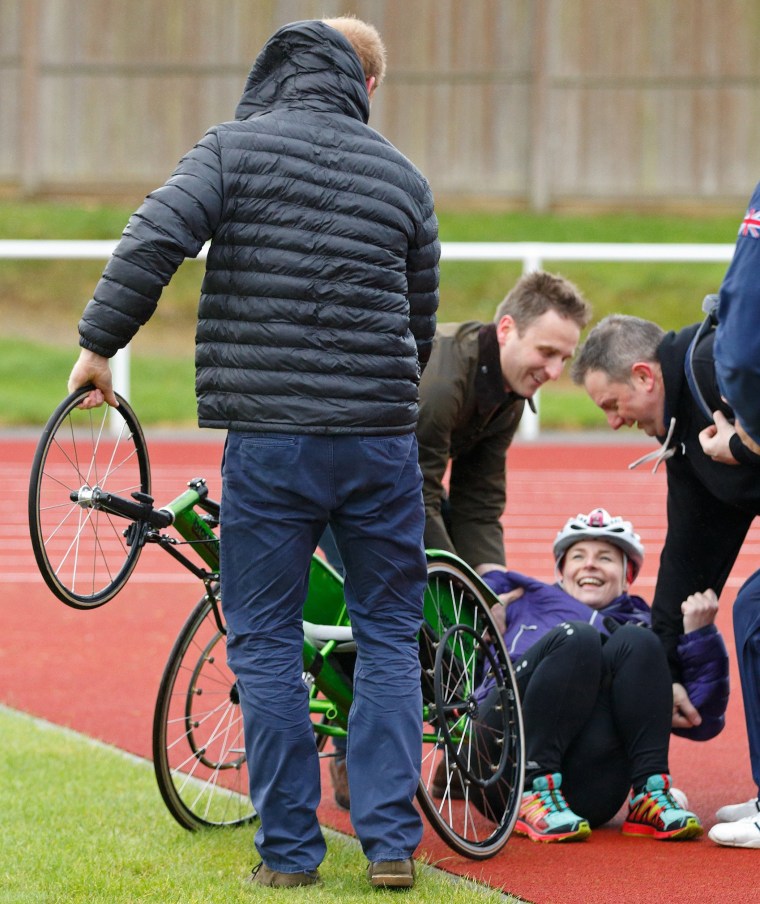 The 31-year-old royal was speaking with Anna Pollock, a partial paraplegic, as she took a break competing for a spot on the United Kingdom team of the Invictus Games.
"I was just putting my gloves back on and sat back in my chair when the wind took me over," Pollock told reporters. "Harry said to me, 'What did you do that for?'"
Prince Harry launched the Invictus Games for injured veterans in 2014. The tournament brings together military service members from around the globe to compete in Paralympic-style events.
Orlando will play host to this year's Games from May 8-12.
RELATED: Prince Harry brings Invictus Games for wounded vets to America
Pollack, who was competing in numerous cycling events, said she took advantage of her moment with her hero to get some photos with the prince.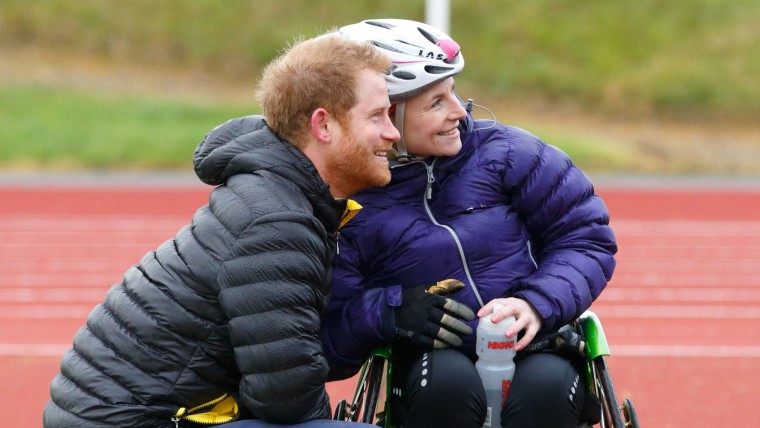 "He was so lovely to help me and he gives so much. He makes all the lads and the lasses feel important," she said.
Prince Harry, who retired from the British Army last year, is well known for his support for veterans. Last fall, during a visit to the United States, he joined first lady Michelle Obama in a visit with wounded service members at Virginia's Fort Belvoir.
RELATED: Prince Harry to vets in Virginia: 'Afghanistan changed the direction of my life'
There he described his two tours of duty in Afghanistan, saying the deployments "changed the direction of my life."
Follow TODAY.com writer Eun Kyung Kim on Twitter.