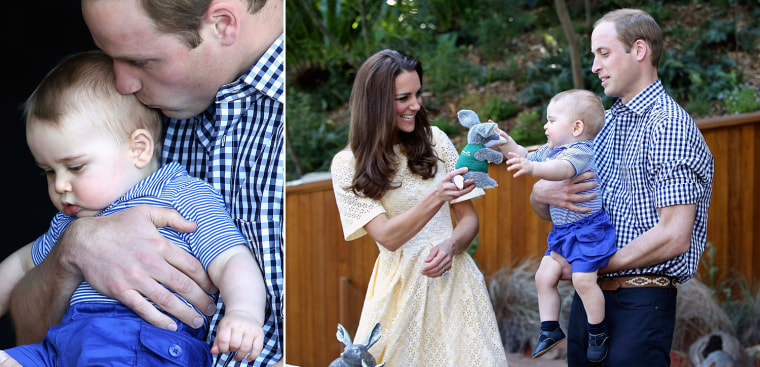 Britain's Prince George turns one on July 22, and the chubby-cheeked royal will probably be showered with presents from family, friends and dignitaries. But what do you buy a little boy who already has a kingdom at his tiny fingertips?
It might be surprising to some, but royals are indeed "just like us!" Birthday gifts like stuffed animals, dolls, tea sets, and rocking horses have been staple items in royal nurseries over the generations, and would not be out of place in nurseries all over the world.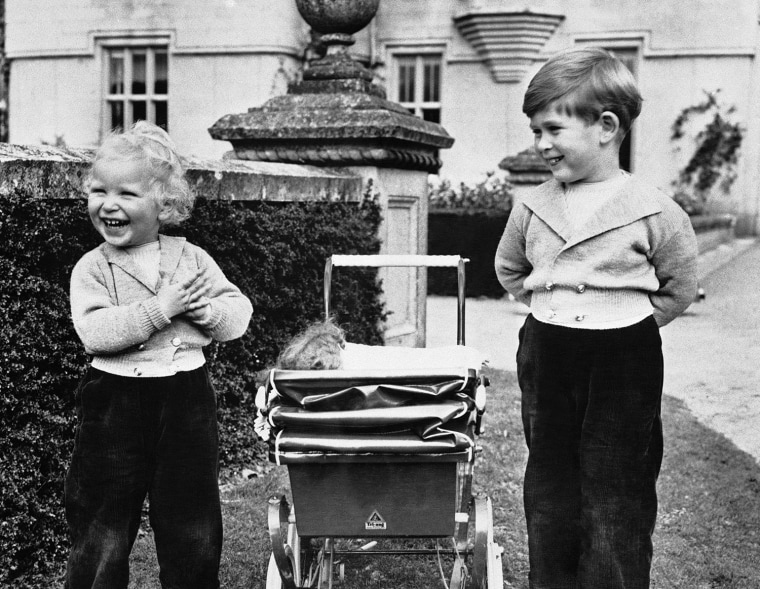 A new exhibition called "Royal Childhood" is opening this summer at Buckingham Palace, offering a look into the private lives of the youngest members of the royal family over the span of 250 years, displaying both family presents and official gifts given to royal children.
"Royals have always been given presents — by the public, by officials, by VIPs when they have gone to foreign countries and when they are taking in state visits, too," said Camilla Tominey, NBC's royal correspondent. "All these gifts have to be registered on a list, so you could go back 100 years and see the kind of gifts they're given, which vary enormously according to time."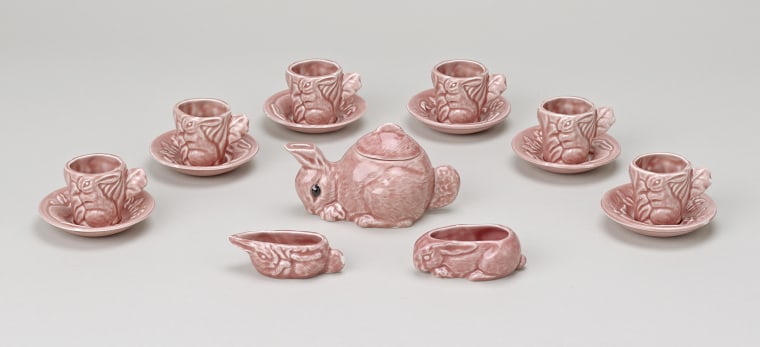 Among some of the items on display? A classic wooden wheelbarrow used by generations of royal children, a wicker pram and a bunny-shaped tea set used by Queen Elizabeth when she was a little girl.
Another royal nursery must-have item — the wooden rocking horse. Queen Elizabeth II and her sister Margaret enjoyed rides on their horses, as well as Prince William and Harry. Prince Charles, on the other hand, seemed to prefer rides on a statue of a deer, pictured here at the family summer retreat Balmoral in Scotland.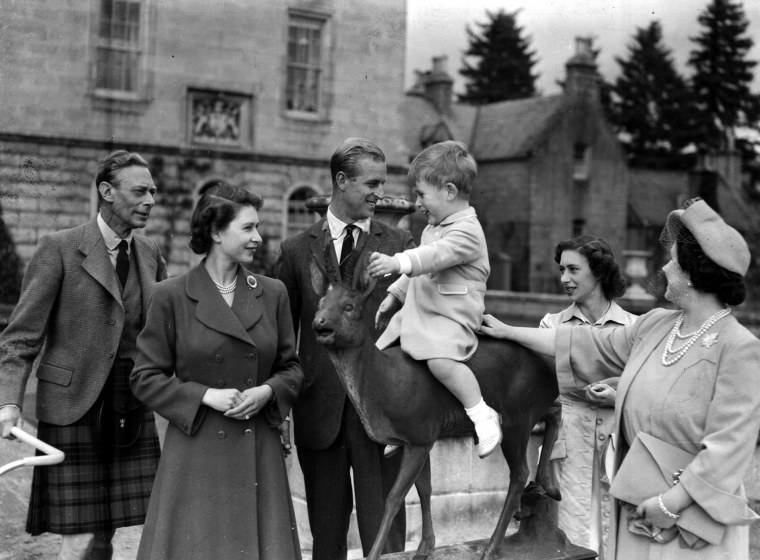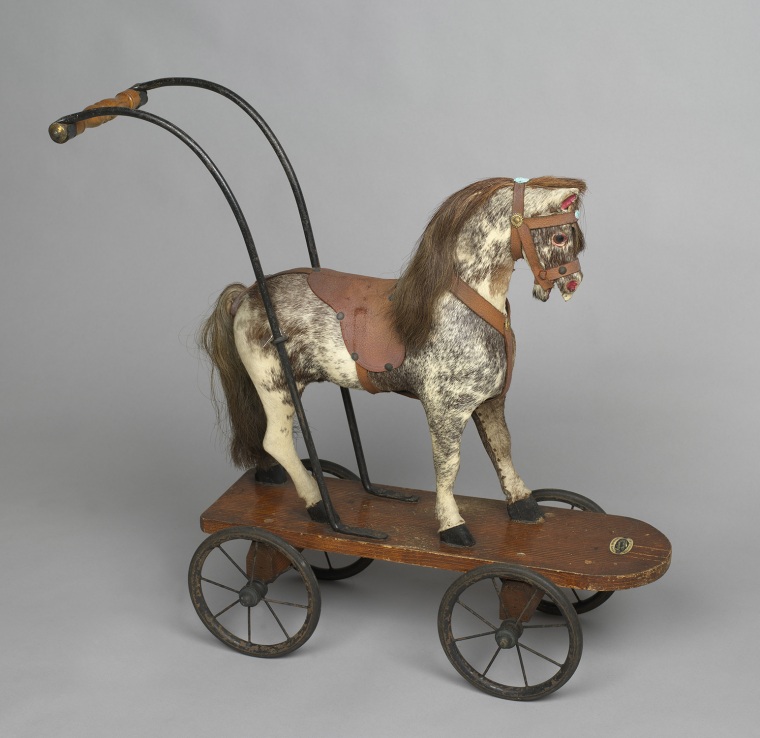 Would these types of presents suit the current baby heir to the throne? Prince George seemed absolutely taken by this extra-large wombat that was presented to him as a gift on his first visit to Australia. A fitting gift for more than one reason — his father Prince William's nickname was "wombat" by his mother, Princess Diana.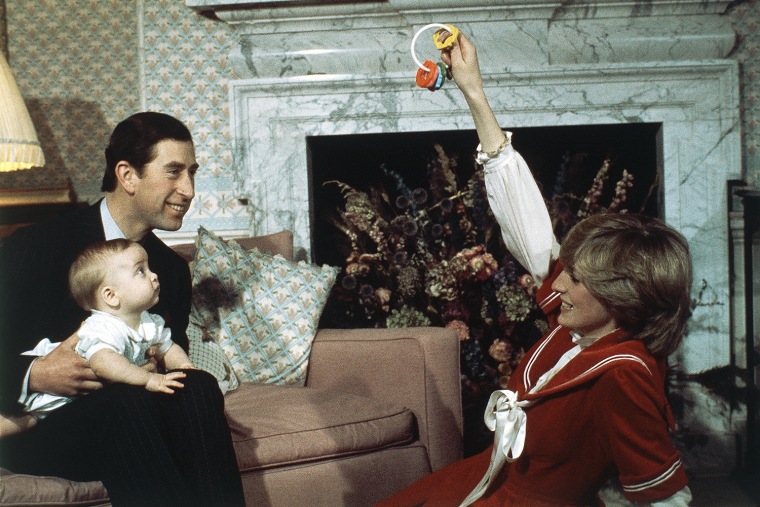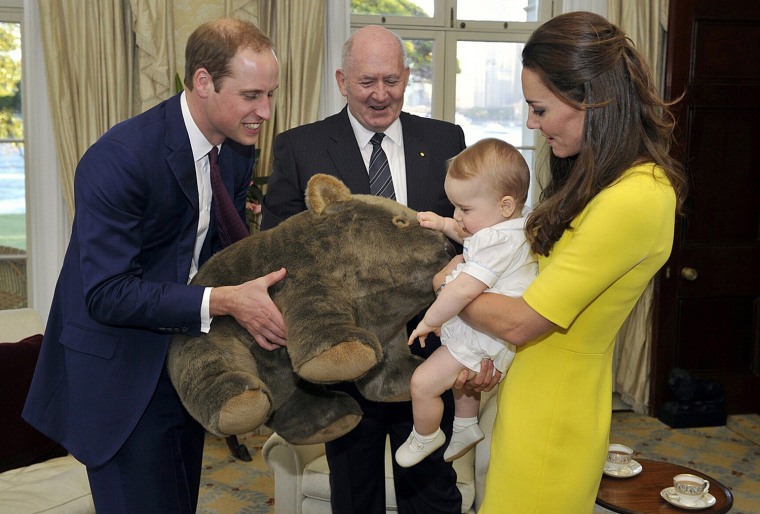 The young prince seems to be a robust and confident tyke, seen on a public play date helping himself to other babies' toys and commanding the attention of onlookers.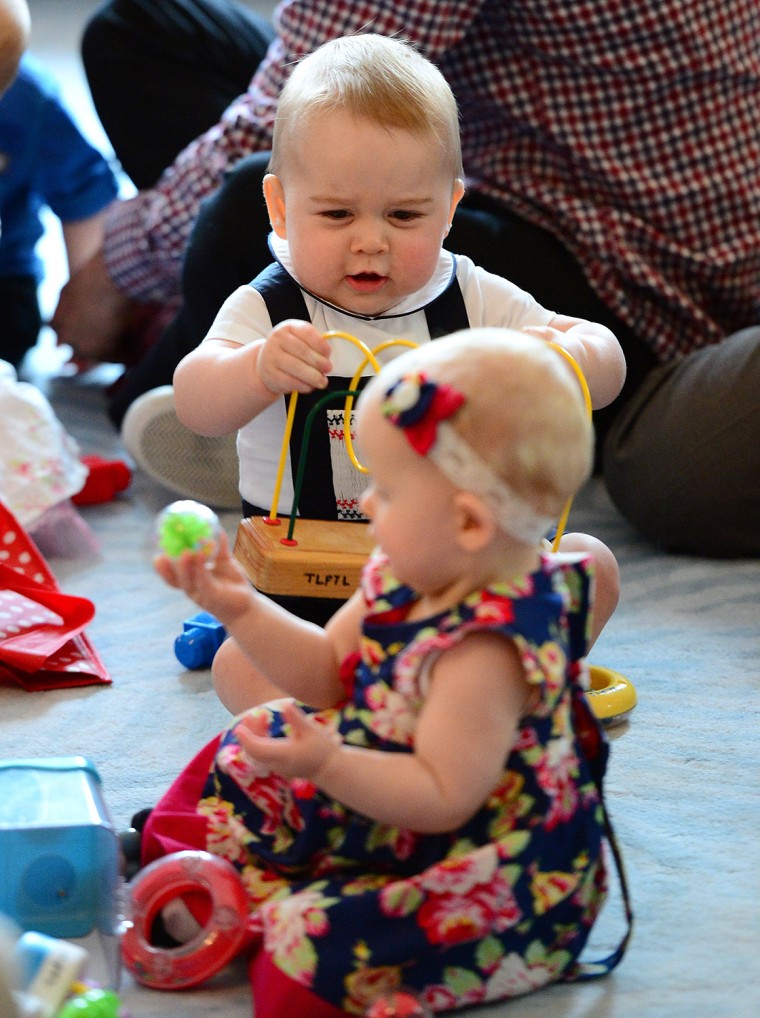 It seems George might also take after his parents and their love for sport and the outdoors.
"We'd expect Prince George to be sporty and be out and about more, doing physical pursuits. In yesteryear, you would have royal children really kept behind closed doors, not being seen in public too much," said Tominey.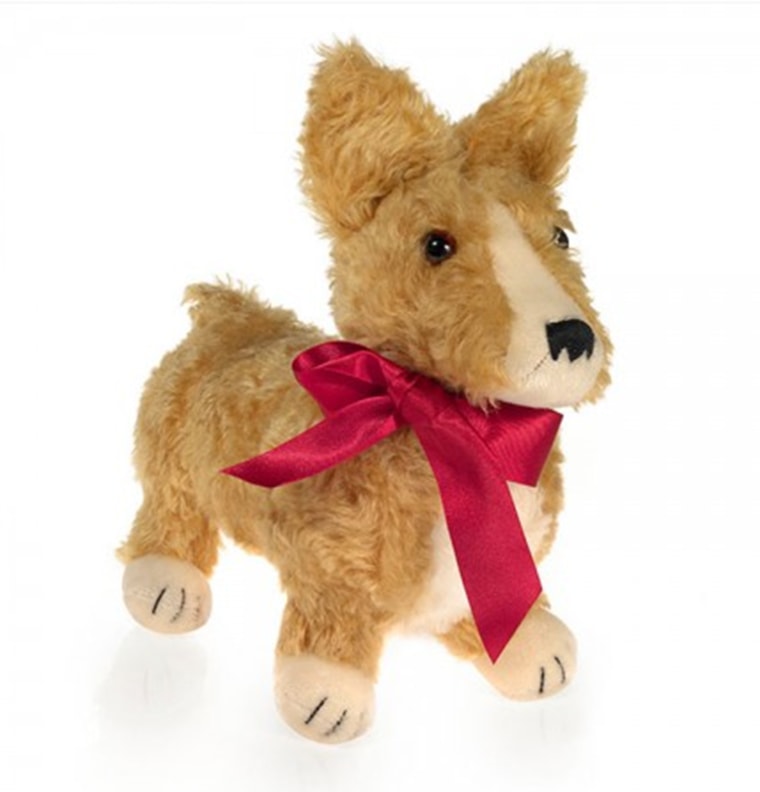 The "Royal Childhood" exhibition is part of the annual summer opening of the State Rooms at Buckingham Palace, running from July 25 until the end of September. 
Want to leave the palace with a gift fit for royalty? The shop is selling a limited edition stuffed Corgi for roughly $300 — the royal family's favorite breed of dog since 1933.

Take a look at more of the royals' presents:
They might have bigger budgets, but royal families buy and receive nursery toys much like many of us. Stuffed animals, dolls, tea sets, and rocking horses have been staple items in British royal nurseries over the generations.