As Prince George's first birthday approaches on July 22, we're taking a look back at all that happened during the adorable royal's first year. From an entourage of godparents to a Photoshop scandal, here are the facts you probably didn't know about the world's most famous baby. 

1. At not even a year old, he's managed to snag the August cover of Vanity Fair. The little heir will be profiled in the next month's issue by writer Kate Nicholl.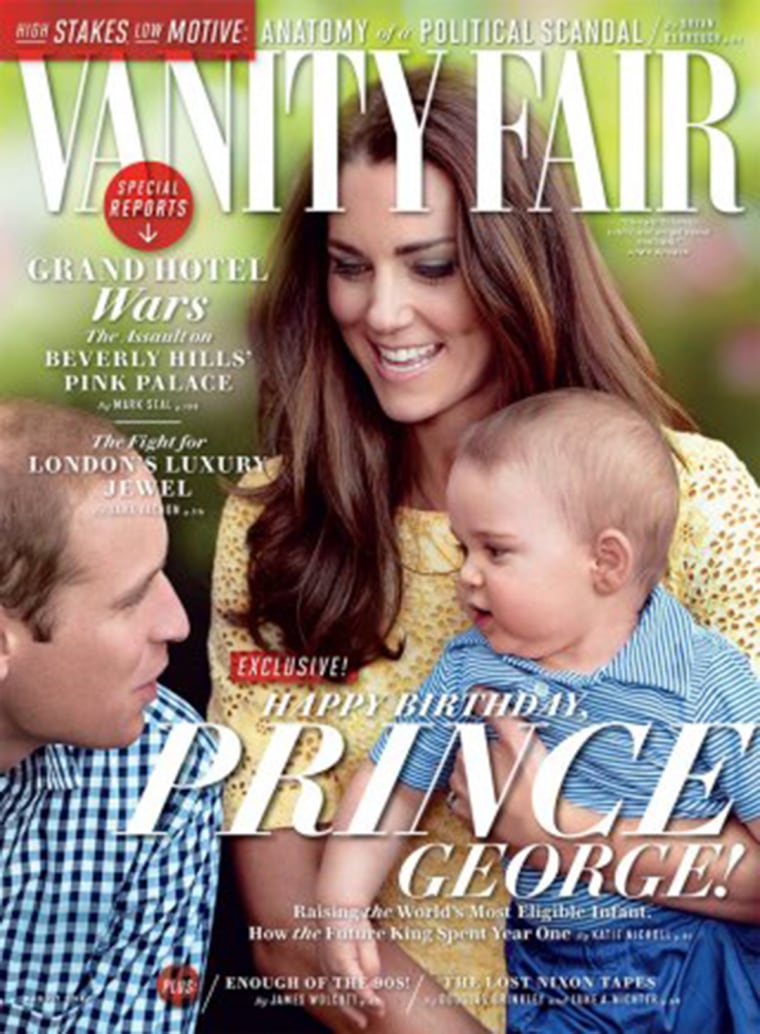 2. George is already an eligible bachelor! While on Will and Kate's official tour Down Under, the little guy received a marriage proposal from a 10-month-old Australian admirer.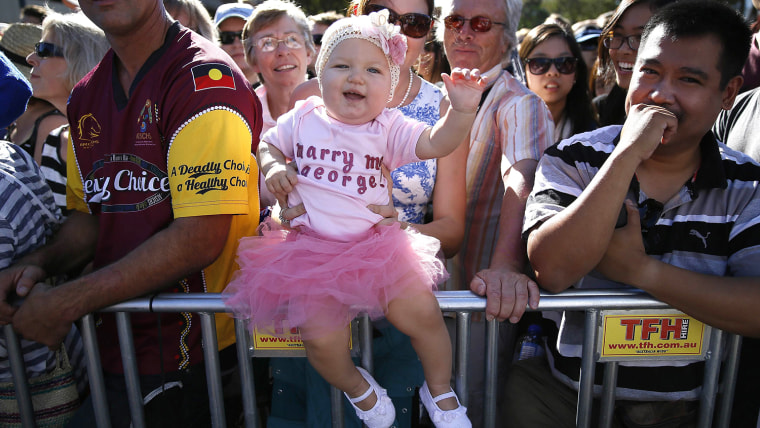 3. According to Vanity Fair, the royal parents have said that Prince George cried a lot during his first year, causing them a lot of anxiety about taking him out in public. Fortunately, he behaved.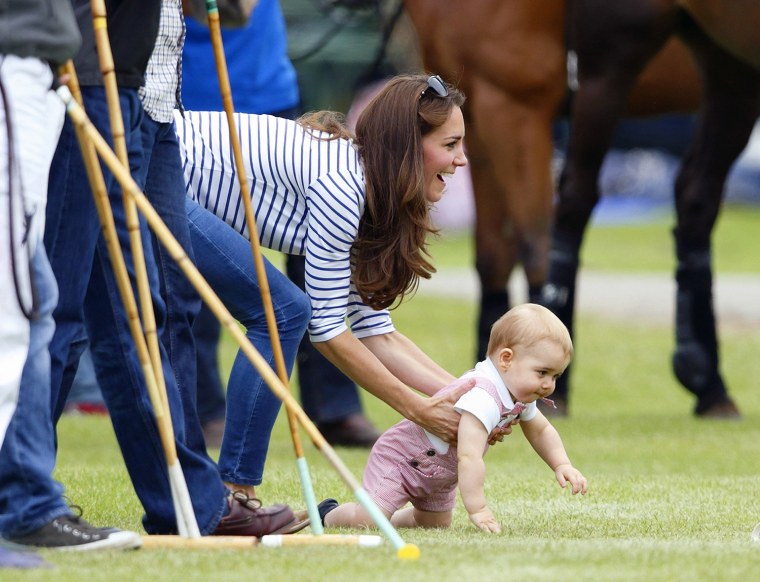 4. The little prince, who was christened last Oct., has 7 godparents, including Julia Samuel, a close friend of Princess Diana's, and Zara Tindall, one of William's royal cousins.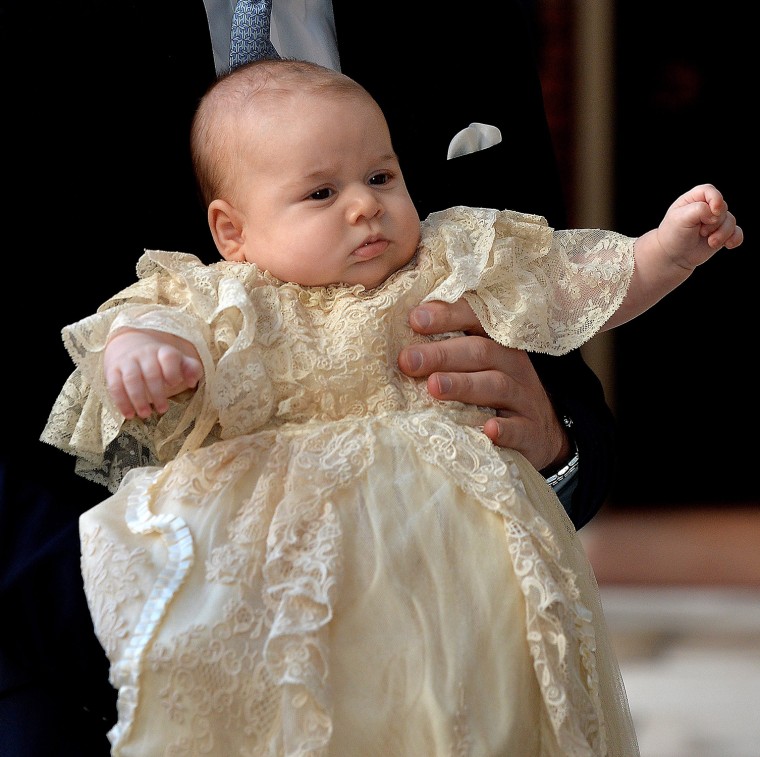 5. He's won the heart of one of the most sought-after women in Europe: his Aunt Pippa, who told TODAY's Matt Lauer in an interview this month that he's "amazing" and a "very dear boy."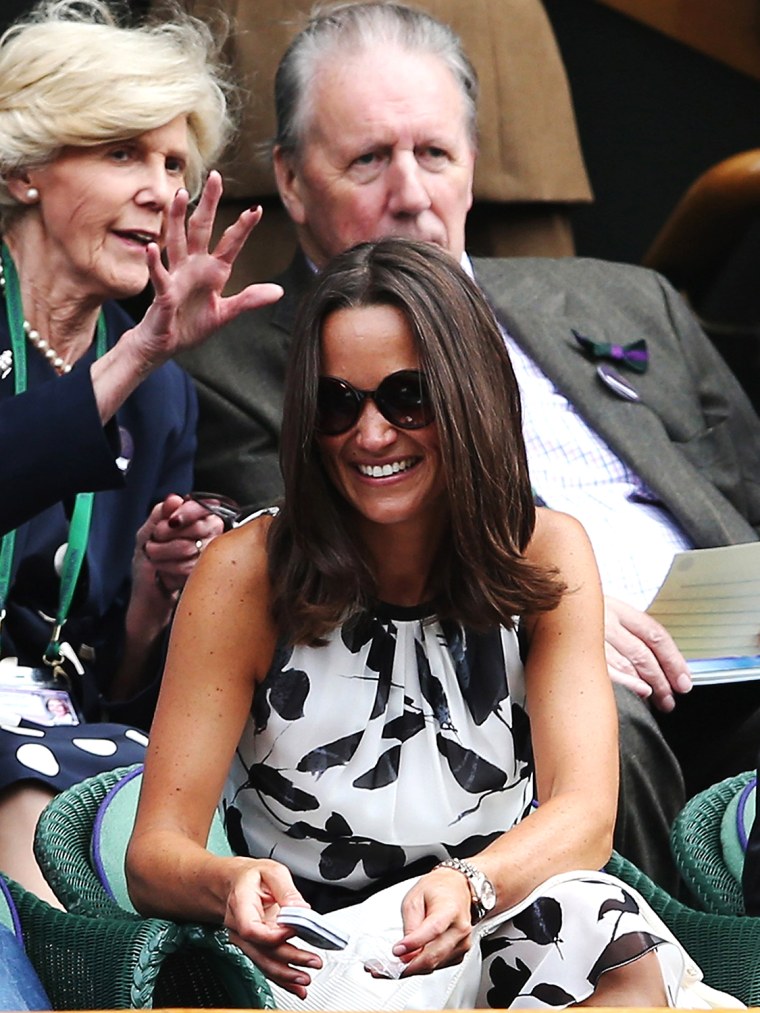 6. The little royal had a coin made for him by the Royal Mint in Oct. 2013 to celebrate his christening — and they're worth up to $80,000 a piece. 
7. He's something of a stuffed animal ambassador, receiving toy wombats, teddy bears and even a little stuffed Australian bilby all throughout Will and Kate's tour of Australia and New Zealand.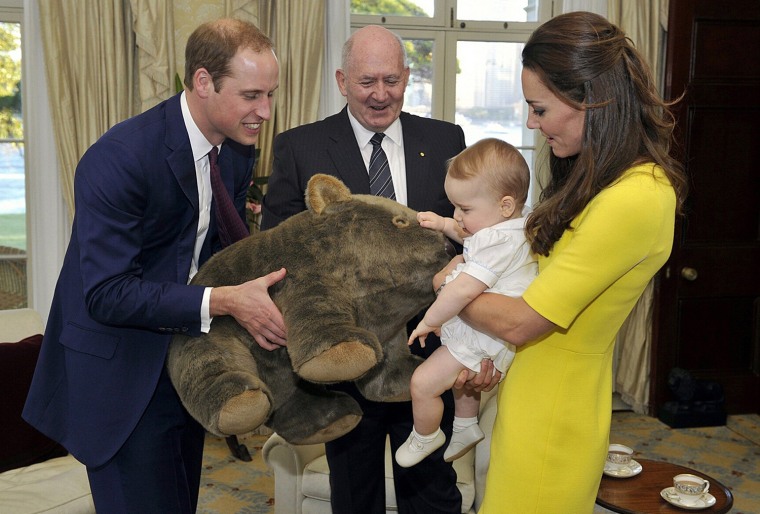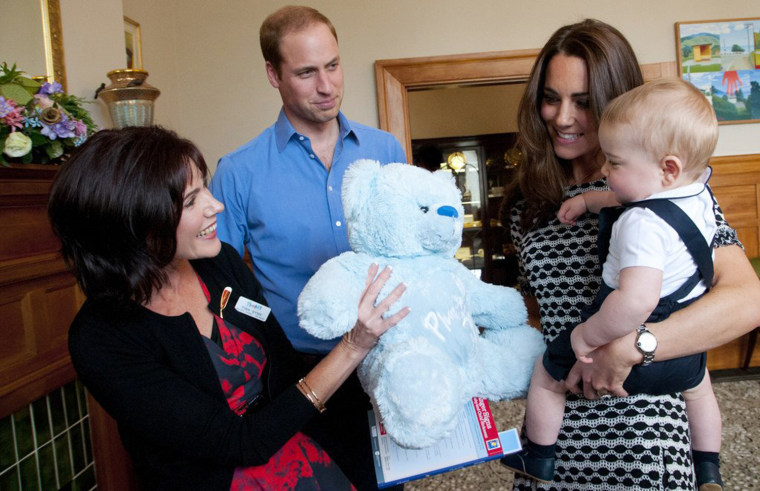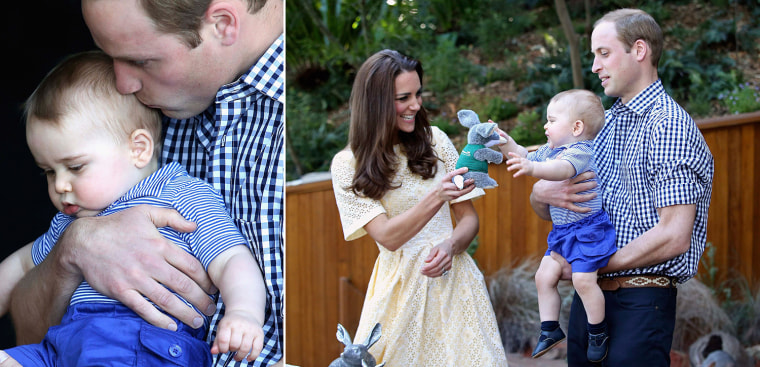 8. The little prince can barely speak, yet he's caught in the same controversies of much older celebrities. Back in April, the then 9-month-old was allegedly the subject of Photoshop touch-ups by US Weekly.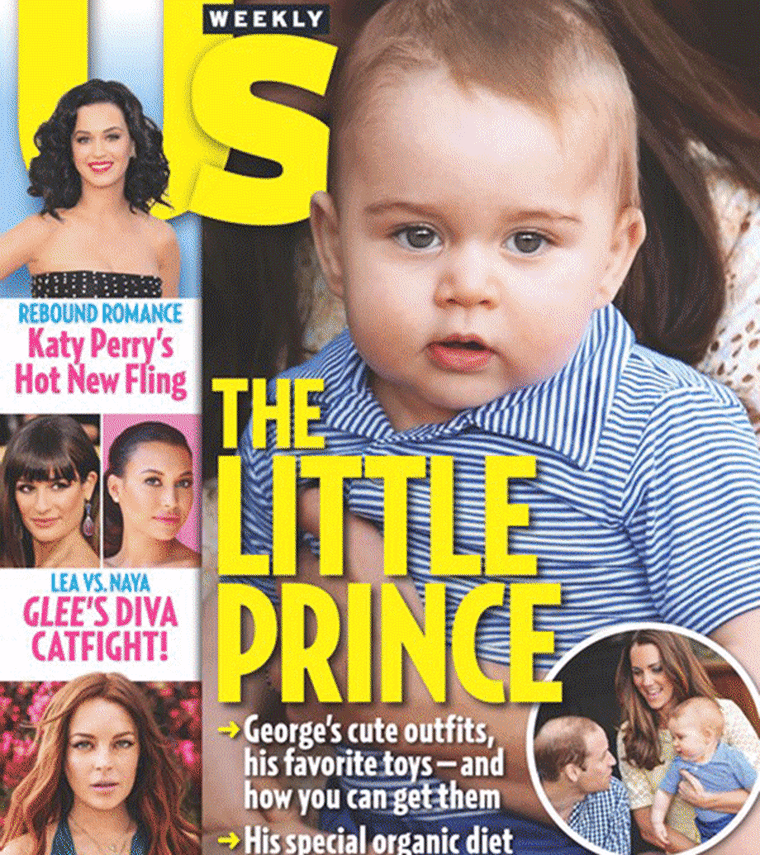 Happy (upcoming) birthday, Prince George! We can't wait to celebrate!
From the steps of St. Mary's Hospital in London to posing with his little sister Charlotte, take a look at the royal baby's adventures.