Despite dreary weather, President Barack Obama and his family got into the Christmas spirit Friday at the annual National Christmas Tree lighting in Washington.
The president, first lady Michelle Obama and daughters Malia and Sasha were on hand for the festivities, along with a crowd of onlookers (3,000 seats and 14,000 standing-room only tickets were made available through a lottery in October). The Avett Brothers, Mariah Carey, Train and Aretha Franklin were among the performers who took the stage before the the official ceremony at President's Park South, known as the Ellipse, near the White House.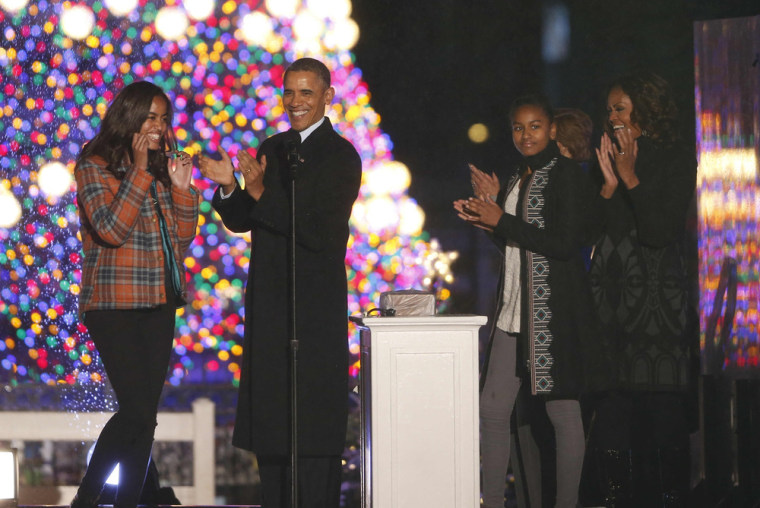 This year's event featured a new stage location and a new color scheme for the tree's decorations, along with the third new tree in three years. In February 2011, the tree that had served as the nation's Christmas centerpiece each year since 1978 was felled by 50 mph winds that snapped its trunk. The Colorado blue spruce that replaced it lasted only a year before being declared dead by the National Park Service in May of 2012. It was replaced by another Colorado blue spruce that is serving as this year's tree.
"In times of war and peace, triumph and tragedy, we've always come together to rejoice in the Christmas miracle," Obama said at last year's ceremony. "But our tree has been having a hard time recently. Just goes to show, nobody's job is safe here in Washington."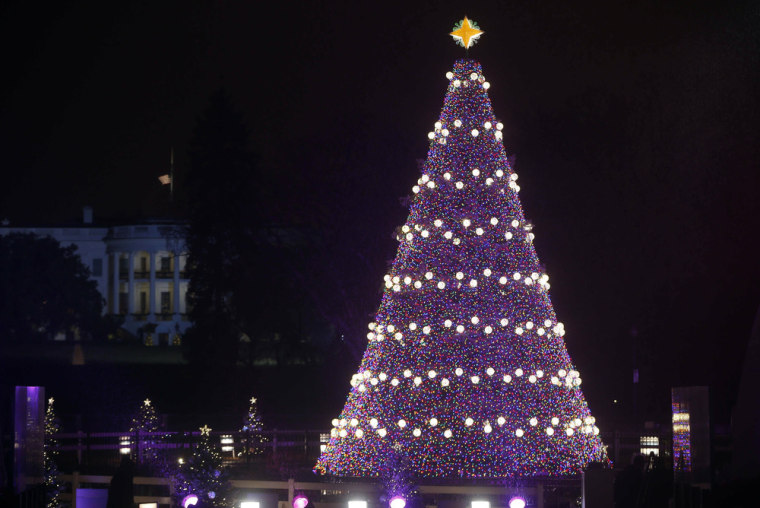 The tree-lighting ceremony was first held in 1923 when a press aide who was also an engineer persuaded President Calvin Coolidge to have a decorated, outdoor Christmas tree to encourage Americans to buy electric Christmas lights and use electricity. The first live tree was employed a year later, after Coolidge criticized the practice of cutting down trees for Christmas decorations. In 1942, the tree went unlit for the first time, due to security restrictions and power conservation. It remained unlit until the end of World War II in 1945.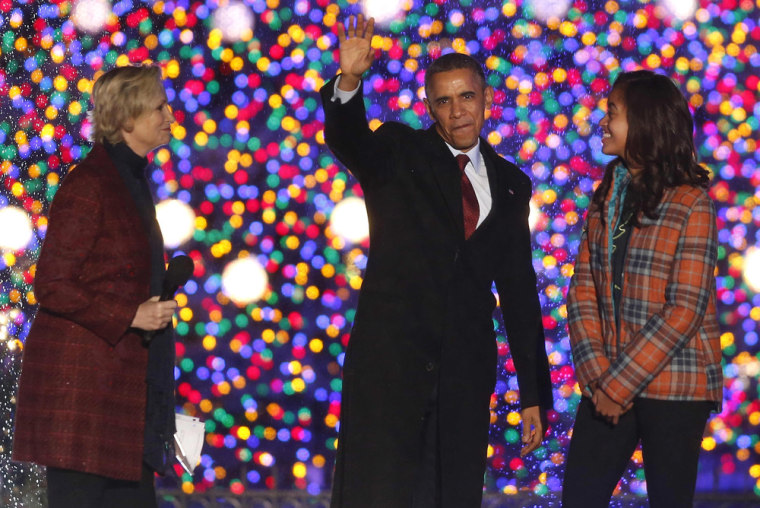 In contrast to the Obamas attending the ceremony in person, from 1948 to 1951, president Harry Truman lit the tree by remote control from his home in Missouri; he returned to light it in person at the White House in 1952. In 1961, the tree was not lit by President John F. Kennedy but by vice president Lyndon Johnson, because Kennedy had gone to be with his father, who had suffered a stroke. In 1963, in the wake of JFK's Nov. 22 assassination, an official 30-day period of national mourning was declared, delaying the lighting until Dec. 22.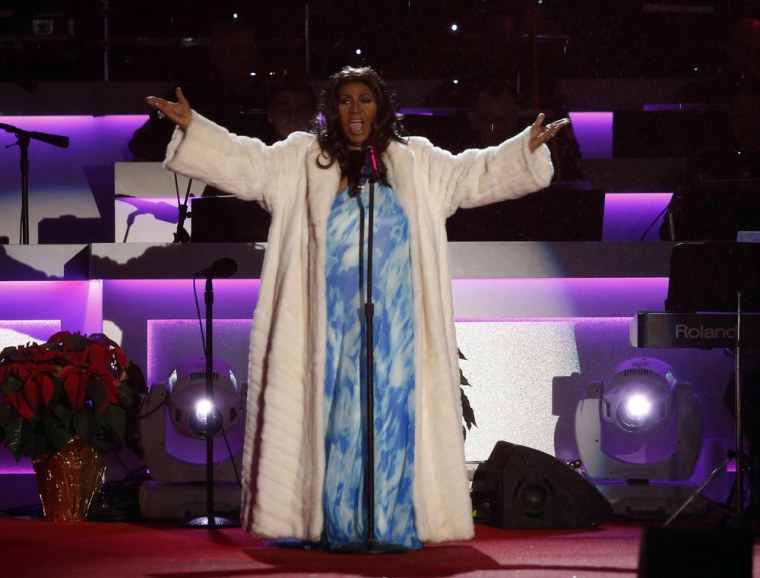 In 1979 the tree was only partially lit because President Jimmy Carter declared it would not be fully lit until American hostages in Iran were freed. For six years in the 1980s, President Ronald Reagan lit the tree by remote control from inside the White House because of concerns over assassination attempts.

The first tree ever to be lit by solar power made its debut in 1995, and the tree was decorated with LED lights for the first time in 2007.