The Olympic medals symbolize years of dedication, perseverance and skill, and while they aren't exactly worth their weight in gold, they're priceless to the few who earn them. So it can be an exercise in anxiety for athletes to make sure their medals remain safe.
"Anytime I've got (my medal) with me, outside the safe, I have worries about it," alpine ski racer Picabo Street, who took silver in the 1994 Olympics and gold in 1998, told TODAY.com. "When I hear about someone's medal being stolen, I get a sick feeling in my stomach, I get angry — just a gamut of emotions."

It doesn't happen often, but athletes' medals do get lost or stolen — and to help lessen the pain, Olympians are about to receive a special provision. For the 2014 and 2016 Games, insurer Liberty Mutual is partnering with the U.S. Olympic Committee to cover medals in case they get lost, stolen or damaged, at no cost to athletes.
It's a provision Olympian Rusty Smith wishes he could have enjoyed. The short-track speed skater had stored the bronze medals he won in 2002 and 2006 in a fire safe in his mother's closet while his home was being remodeled in 2012. Burglars took the entire safe containing the medals, and to this day, there have been no leads on where they ended up, Smith told TODAY.com.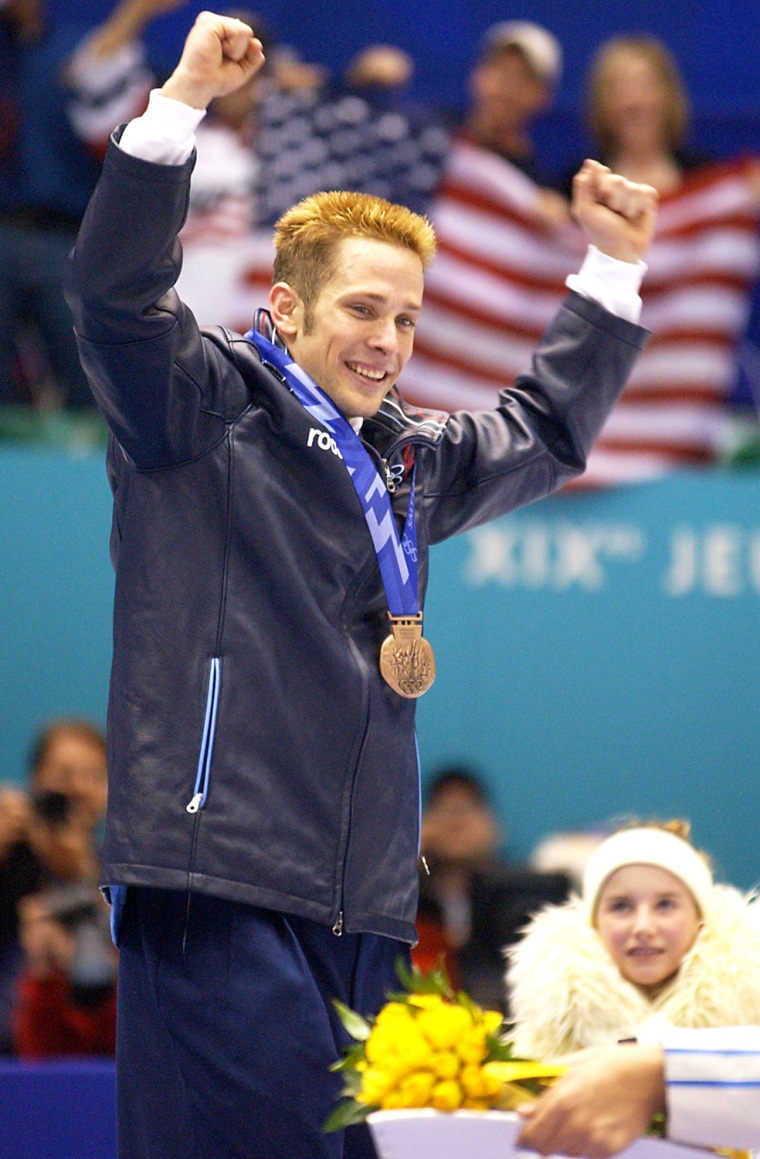 "When my mom called with the news, she was devastated," Smith recalled. "She was more excited that I won the medals than I was. She didn't even know how to tell me. I was shocked — I knew there was very little chance of getting them back."

The homeowners insurance Smith's mom had covered the cost of getting replicas made, but the process of actually getting the replicas was long and arduous, Smith said.
"No one showed us what to do — we had no idea," Smith said. "The process was nightmarish. It turned into my mom's full-time job. She was on it every day."
Eventually, Smith got the replica medals (which say "replica" on them), and they weren't perfect — in fact, the wrong event is listed on one of them. Even so, he displays them in his home and takes them to events when he speaks to kids. "Some people have their medals in a safety deposit box and haven't seen them in 20 years — that's sad," he said. "To have them displayed is important."
More high-profile thefts
Other Olympians have experienced the heartbreak of losing their medals. Tristan Gale, who won gold in the women's skeleton winter sliding event in 2002, had her medal, Olympic ring, engagement ring and more stolen when her California home was burglarized in 2011. Swimmer Josh Davis had four of his medals stolen out of his car in 2009.

In past years, athletes had to contact the U.S. Olympic Committee (USOC), which worked with the International Olympic Committee to get replicas made. Unless athletes had their own insurance on their medals or had coverage through their homeowners insurance, they had to pay out of pocket for the replicas, which cost between $500 to $1,200, according to the USOC. (Based on the amounts of precious metals used, and the current prices of gold and silver, a gold medal would be worth around $632, a silver medal $367, and a bronze medal less than $5.)
Under the new partnership between the USOC and Liberty Mutual, the insurance company will cover each medal for $5,000, factoring in the labor to make the replicas and shipping costs. Athletes also will get help navigating the replica-ordering process.
For some Olympians, donating their medals for display relieves them of worry. Both Kristi Yamaguchi and Tara Lipinski have their medals displayed at the World Figure Skating Museum and Hall of Fame in Colorado Springs.
"I have always been nervous of it getting lost, stolen or even damaged," Yamaguchi said of the gold medal she won in 1992. "It is made of Lalique crystal so it's beautiful but very fragile too. I prefer to keep it in one place so it lessens the chance of it getting damaged."
Lipinski, who has her 1998 gold medal insured for $1 million, echoed Yamaguchi's sentiments.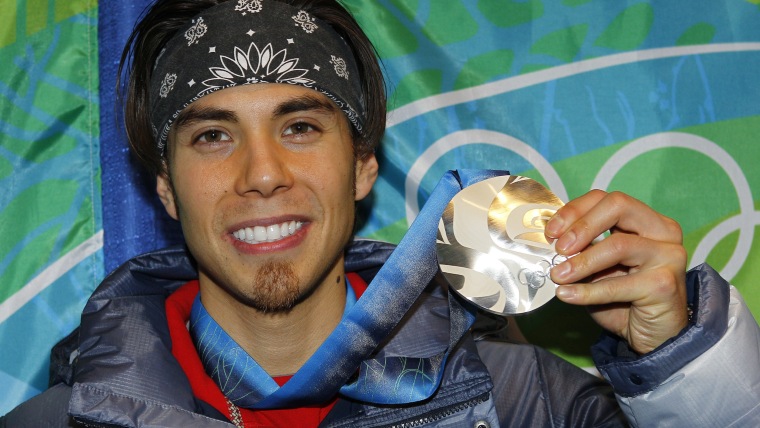 "It's also very safe in the museum," Lipinski said. "There's all sorts of security and it's pretty locked down."
'It's emotional'
Speed skater Apolo Ohno told TODAY.com he used to keep his eight medals in his sock drawer, with each one wrapped in the bandana that he wore when he won it. But due to a scare after the Vancouver Games, when his father went to retrieve the medals for a photo shoot and couldn't find four of them, Ohno said his dad now keeps them at his home in Washington state (where they are all safe and sound).

"I know athletes who have lost their medal, or they've dropped it and chipped it — it's going to happen," Ohno said. "Some athletes literally go everywhere with it. They go out to dinner wearing it, they go to the nightclub, keep it in their pocket. I'm like, really?"
For Olympic medal winners, it's hard to put a value on that piece of metal — even when they've won multiple times.
"The gold I won in the 500 meter in Torino, it has my bite mark in it — I cherish it," Ohno said. "I can show my kids someday, 'See, Daddy was an athlete.' It's emotional for me. We went through so much, there's so much passion and time spent in pursuing that and that's what it represents."
Picabo Street, who keeps her medal tucked away, was equally emotional about it.
"It's what it stands for — my success in the big picture," she said. "For me personally, I have four boys and a very different life now, so it's a reminder that, wow, I did do that in this lifetime! It's just a piece of material, but it was made specifically for the winner, and that winner was me."