Is there a woman out there who isn't searching for the perfect pair of pants?
It's crazy and confusing, especially with all the new season's styles. But don't despair — we're going to help you discover the pair that's just right for you.
We've found pants for every style, every occasion and every figure, from the trendy capri to the classic trouser to the red-hot track pant.
It's all here in the latest edition of our weekly fashion update.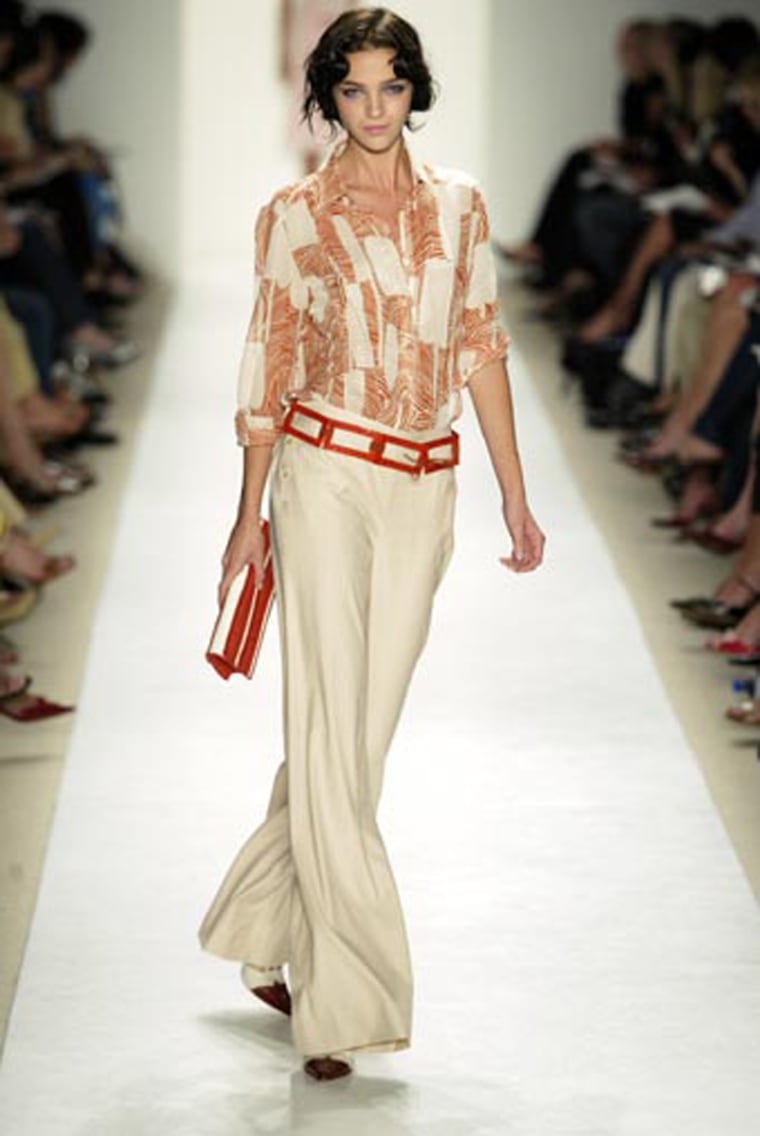 Easy elegance
The classic and elegant wide-legged pant makes an appearance this season in a nostalgic look reminiscent of the Great Gatsby era. The advantages of this style? It's virtually effortless — choose a neutral color, such as white, ivory, navy or black, and pair with a simple top, blouse or cropped jacket, along with bicolor spectator shoes and a strand — or ten — of pearls. Voila! You're good to go. Rarely is it so simple to look so elegant! It's best to look for pants made of a good-quality fabric that has drape and ease. If they're too stiff, they won't give you the sophisticated, flowing silhouette that is a hallmark of this style.
If you want to beat the heat, forego wearing pantyhose under these pants. Instead, wear sheer knee-high's or one of our new favorites — thong-shaped "foot tube" hosiery from Hue.  It slides under thongs and sandals so your feet won't get sticky.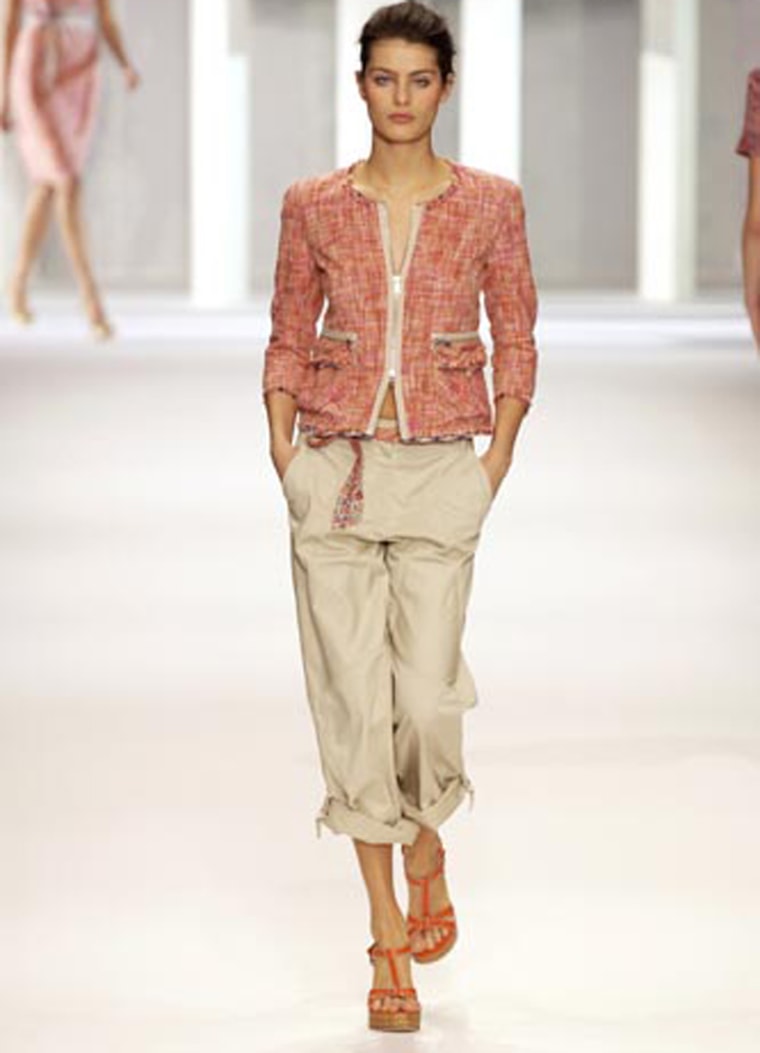 The essential khaki pant goes one of two ways this season. Go for a pair with a looser, easier fit that lends itself to the nonchalant attitude this look demands. If you must own more than one pair of khakis — and who doesn't? — your other option is a sleek and slim flat front capri pant. Stores such as The Gap or Banana Republic have the big selections at affordable prices.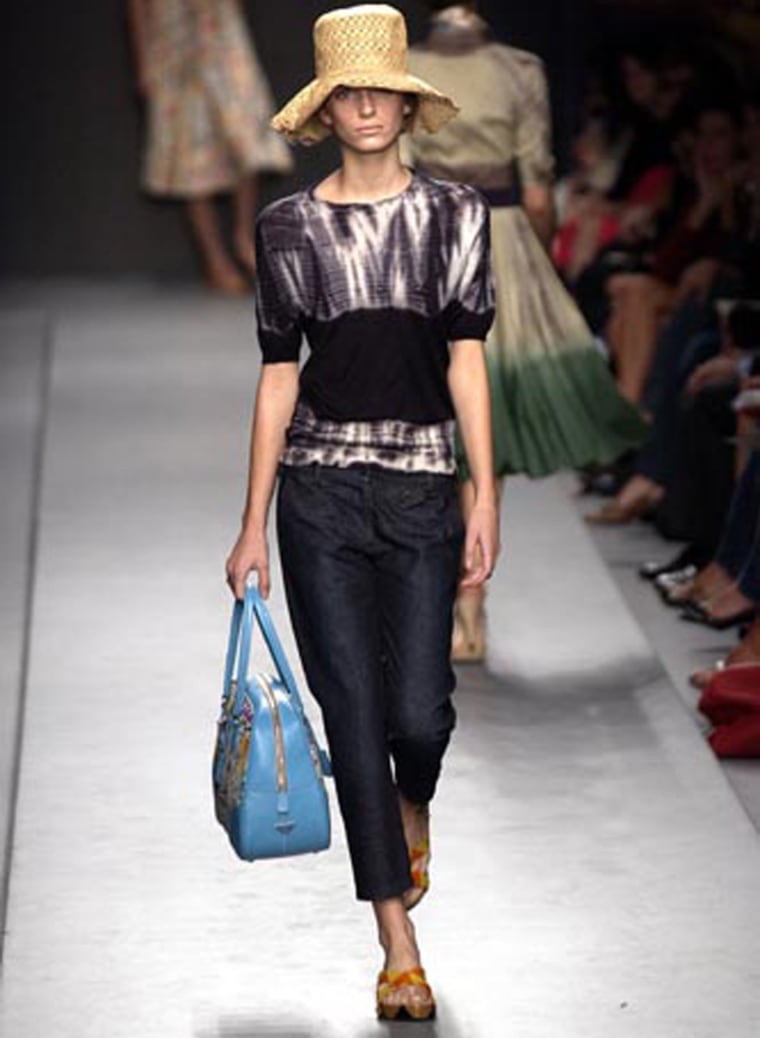 We admit it — the chic capri is not for everyone.  However, thanks to modern-day inventions, you can get some inexpensive help — right from the drugstore — in the form of lightweight, body smoothers that are worn under pants. The L'eggs mid-thigh length in firm control is specifically designed to smooth and shape hips and thighs. And a smooth look under clothes is basic to great style.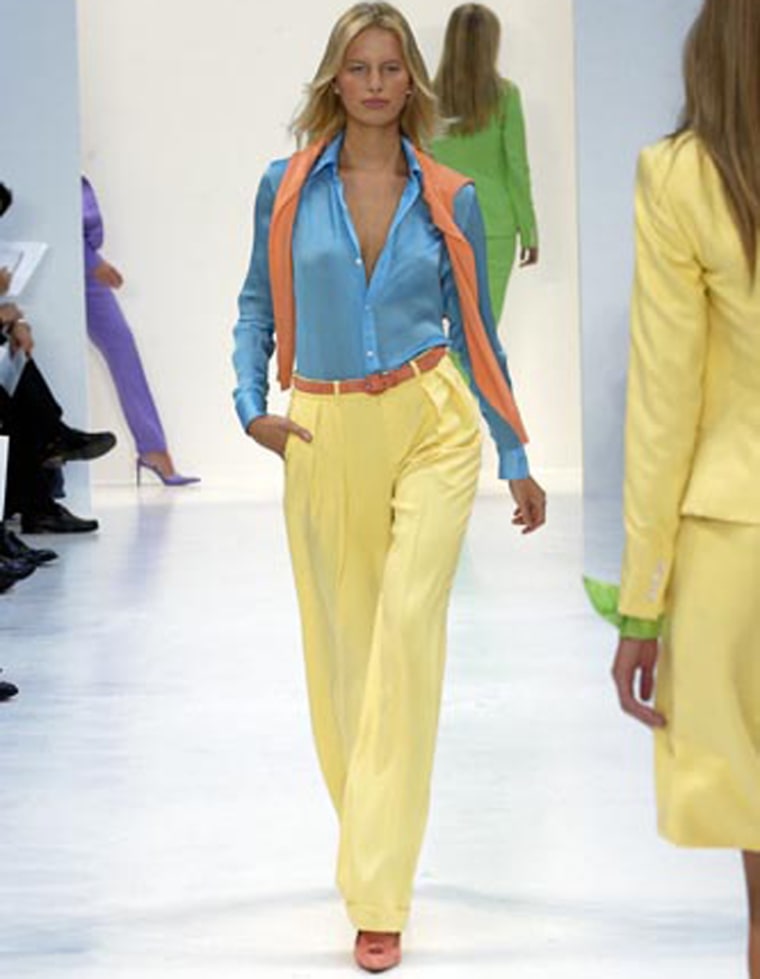 The pleated trouser is a classic, but it's not the most flattering for women with tummies. Instead, look for flat front pants in a lightweight, flat material and wear with a colored jacket and shoes to get in on the trend.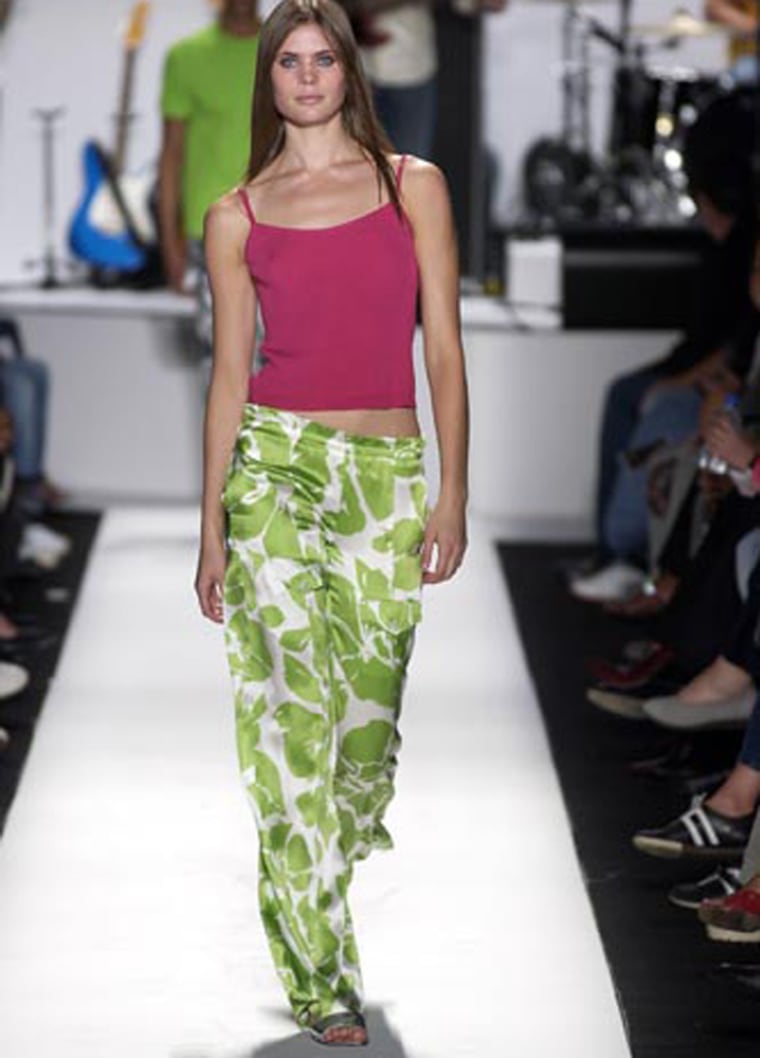 Who doesn't love the ease and comfort of a running or track pant? Many people live in them! However, it's easy to look sloppy in loose and comfy layers, and that's definitely not trendy. Think "glamorous rap star goes casual"  for your inspiration, not "couch potato snacking in front of the TV."  Change the look by "rotating" colorful tees.  Best bets: Tees for under $19 at Express or The Limited.
Judy Gordon is a New York-based style consultant and the "Today" show's style editor. She has been covering the fashion and beauty beat for the past decade. To learn more, you can visit her Web site, TheTrendReport.com, which highlights style trends in America.
firstVIEW is the primary supplier of photos to Fashion Friday. Go to for the latest pictures from top fashion shows around the world, including New York, Los Angeles, London, Paris, Milan, Brazil, New Zealand, South Korea and more.