One's a "Family Guy," the other wanted to "somehow form a family." Oscar-watchers were of differing opinions on host Seth MacFarlane's performance at Sunday's big awards show, but many found one thing to agree on: He looked an awful lot like Peter Brady.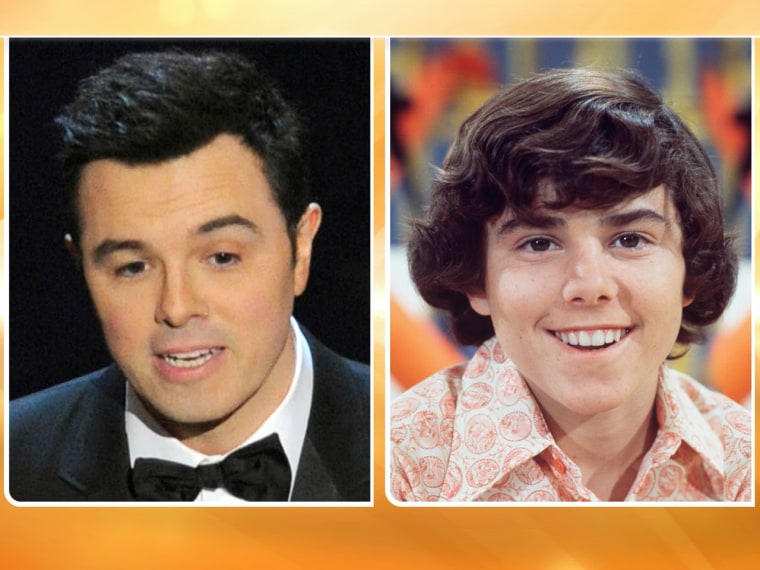 Twitter users spotted the comparison early, and began sharing photo comparisons and of course, "Brady" references. (Some saw a mixed resemblance, saying MacFarlane also looked like Donny Osmond.)
You remember Peter, the Brady family's middle son, played by actor Christopher Knight. Peter loved movies too -- he famously once tried to say "pork chops and applesauce" in the style of Humphrey Bogart. And he was more than a little into drama, once getting big brother Greg to attempt a "Cyrano" act with him in hopes of charming a girl, and pretending to his parents that he was still employed after a bike shop fired him for working too slow.
MacFarlane acknowledges the resemblance, telling Parade magazine on Sunday, "I get a lot of 'Hey, aren't you Peter Brady?'" And maybe the resemblance is more than skin-deep.
If you'll remember, poor Peter, like middle sister Jan, had it a little rough. He never pulled off the suave charm of Greg or the little-kid cuteness of little Bobby. Maybe, as the mixed reviews of MacFarlane's hosting gig continue to trickle in, the comic can relate.
Do you see the resemblance? Vote in our poll, and tell us on Facebook.
Related content: