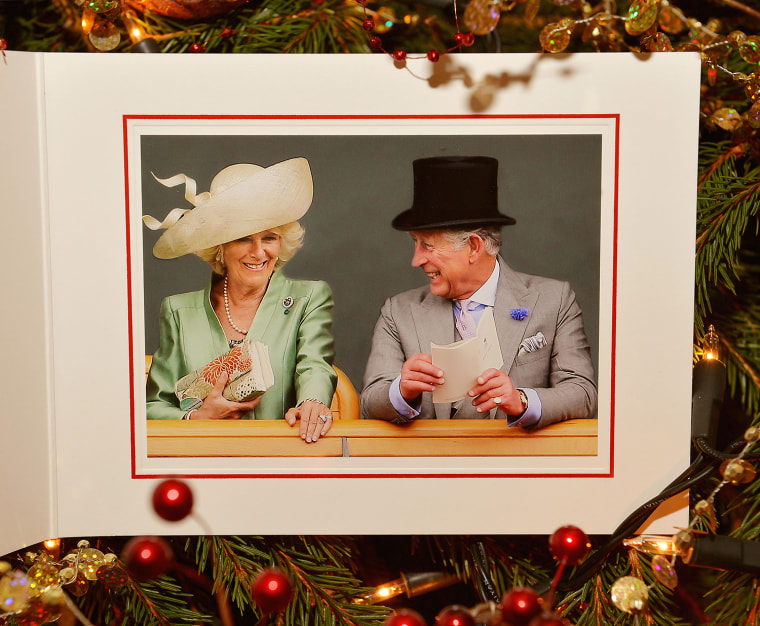 Prince Charles and his wife Camilla, the Duchess of Cornwall, have unveiled the Christmas card they will use to spread holiday cheer this season.
The couple's official 2013 card features a picture of them at last June's Royal Ascot horse races, viewing horses in the parade ring from the royal box.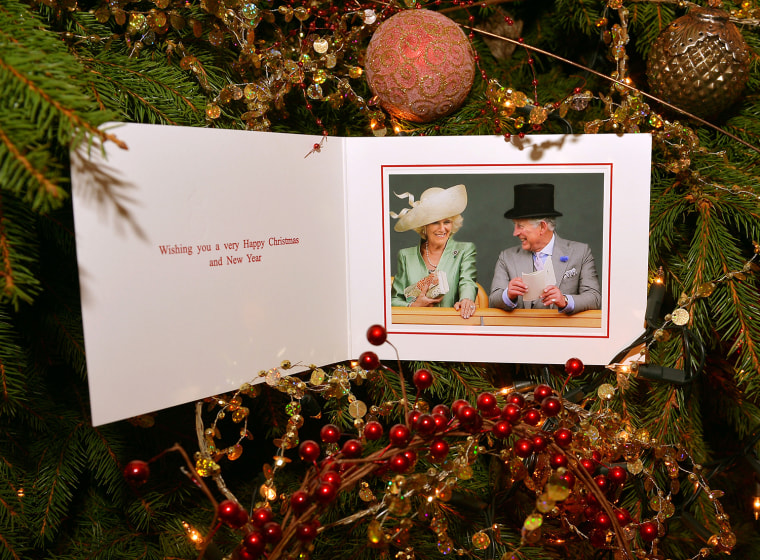 Prince Charles, 65, the next in line to the British throne, is wearing a morning coat from Anderson & Sheppard and a top hat. Duchess Camilla is wearing a couture Anna Valentine chiffon dress with a green silk dress coat.
"Wishing you a very Happy Christmas and New Year," the card reads inside.
Take a look through a collection of holiday cards showing off some of the royal family's more intimate moments, from Charles and Diana's wedding to the queen enjoying the outdoors.