An Oregon man whom authorities said was using dating apps while he was the target of a manhunt on suspicion of attempted murder is reportedly dead after an hours-long standoff with police. 
Police said in a statement on Jan. 31 that Benjamin Foster, 36, who was accused of torturing a woman he bound and held captive in Oregon, was in custody after a standoff in Grants Pass.
Foster then died at a hospital later from a self-inflicted gunshot wound, Grants Pass police spokesperson Jeff Hattersley told CBS affiliate KTVL. NBC News was not able to immediately confirm that information.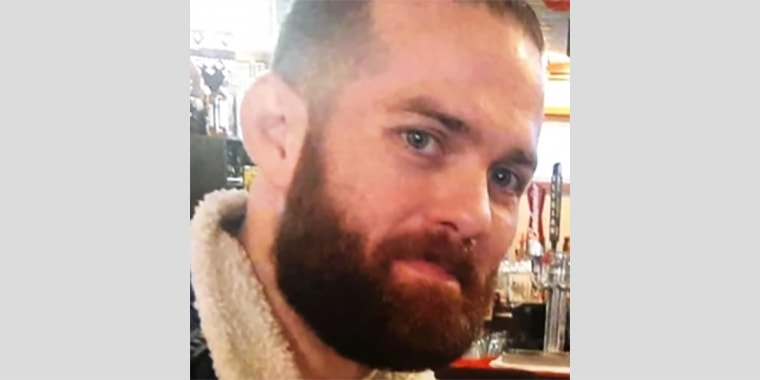 The Grants Pass Police Department did not respond to a request for comment, saying in a news release that a press conference will be held on Feb. 1 with more information.
Foster, who was wanted on attempted murder, kidnapping and assault charges, had been spotted walking a small dog in the Grants Pass area on Jan. 31, police wrote on Facebook.
Officers narrowed their search to a home in Grants Pass and surrounded it on Monday afternoon, according to NBC affiliate KOBI. A crisis negotiator and a SWAT team were present along with a neighboring police department, according to KOBI.
Foster had been the subject of a manhunt since a woman was found bound and unconscious in critical condition in Grants Pass on Jan. 24, police said. Police said the woman has not regained consciousness, according to KOBI.
Foster was "intentionally torturing" the woman while trying to kill her, Josephine County District Attorney Joshua Eastman wrote in a court document.
Grants Pass police also said that, while he was evading authorities, Foster was "actively using online dating applications to contact" unsuspecting people who could be lured into helping him escape "or potentially as additional victims."
Foster had previously pleaded guilty in Nevada to felony and misdemeanor battery in 2021 after he held his former girlfriend captive inside her Las Vegas apartment for two weeks in 2019.
The woman suffered seven broken ribs, two black eyes and injuries to her wrists and ankles from being bound, according to the Associated Press, citing a Las Vegas police report. She also told police she was forced to eat lye and was choked to the point of unconsciousness, AP reported.
Foster was sentenced to 2½ years in prison, but was released because he had already spent 729 days in jail awaiting trial.