Tanner Cook, a YouTuber who uploads videos for his channel Classified Goons, was shot Sunday while filming a prank video.
The incident occurred at the Dulles Town Center Mall in Sterling, Virginia. Cook, 21, frequently posts content in which he and his friends play pranks on people. He tried pulling one on Alan W. Colie, 31, but was met with gunfire.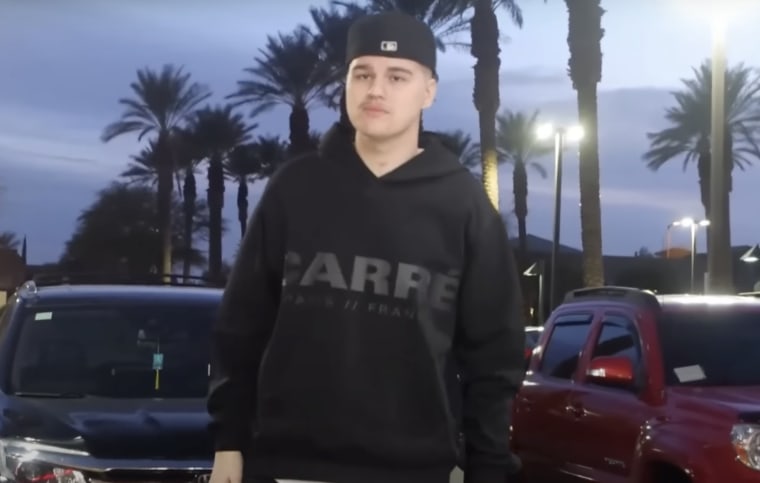 The Loudoun County Sheriff's Department said in a press release that Cook, who was shot in the abdomen, was transported to a local hospital.
The agency declined to provide additional information about the incident, citing an active investigation.
Colie was charged with aggravated malicious wounding, use of a firearm to commit a felony and discharging a firearm in a building. Videos of his arrest circulated on social media following the incident.
"I was playing a prank and a simple practical joke, and this guy didn't take it very well," Cook told the local CBS affiliate, WUSA, after undergoing surgery. He did not immediately respond to a request for comment.
Colie's bond hearing was scheduled for Wednesday morning.
Cook told the affiliate that the experience would not prevent him from making more prank videos in the future.
On his channel, he has played practical jokes on Target store workers, Uber drivers, mattress store employees and others.
This is not the first time a prank video has resulted in violence. In 2021, NBC News reported that Timothy Wilks was shot and killed after trying to play a prank on a group of people by approaching them with butcher knives. David Starnes Jr., who shot Wilks, said that he was unaware that his group was being pranked and that he opened fire in self-defense. Starnes was not charged.
This story was originally appeared on NBCNews.com.