Michelle Fadel has always loved Christmas for the hope and cheer that it brings out of people.
That's why when the grandmother from Concord, North Carolina, was told by doctors earlier this month that more treatment for the cancer that has spread throughout her body would not help, she just wanted to celebrate Christmas as soon as possible.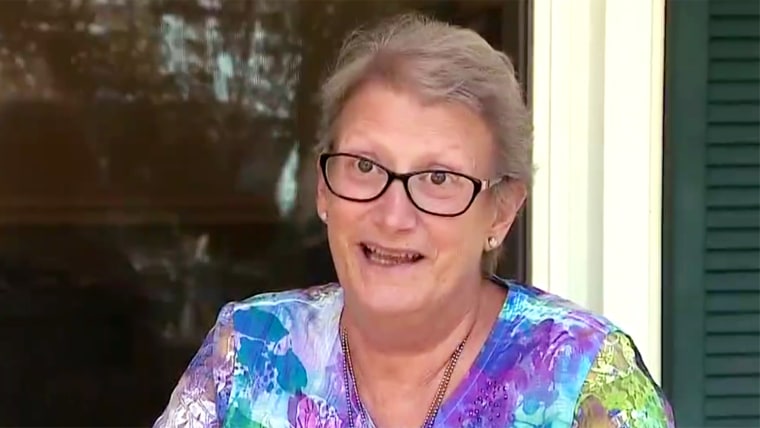 "I've always adored Christmas,'' Fadel, 56, told TODAY. "I have six grandkids, and I didn't want them to be cheated out of celebrating with them because of my limited time."
Fadel's husband, Dan, began putting up Christmas decorations and lights at their home in Concord on Oct. 8. A neighbor asked why he was doing it.
RELATED: She spent over a year in the hospital — then came this tender reunion
"I told her Michelle wanted to be able to celebrate Christmas one more time and didn't think she was necessarily going to make it to December,'' Dan told TODAY. "She went to talk to another neighbor, and when I came home from work and I pulled into the street, I saw all these lights and decorations from everyone, and it tore me up.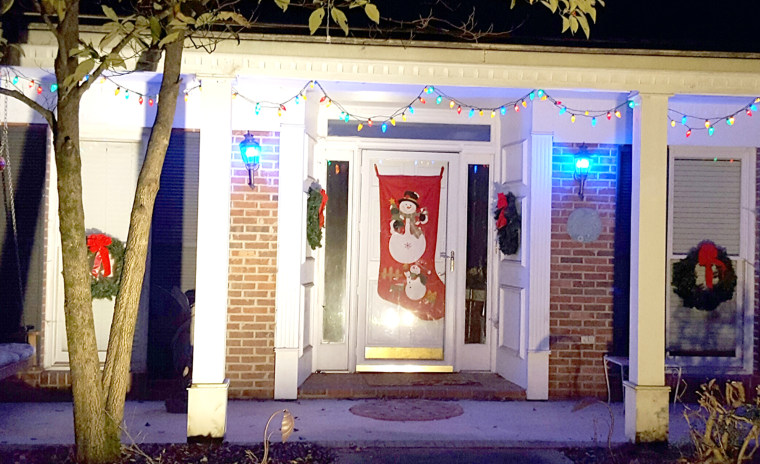 "I really did not expect it. It was a very humbling thing to see."
The Fadels have only lived in their current house for a little over two years. But clearly Michelle has made an impression; neighbors in 12 houses on her street put up decorations to give their block some holiday cheer in her honor.
Several also brought over Christmas cookies and cards.
"We were just in awe,'' said Michelle, whose birthday is Dec. 22. "To see them support us like this is amazing."
RELATED: Meet the tattoo artist making breast cancer survivors feel 'whole again'
Neighbor Sarah Connor told TODAY Fadel was the "happiest person I've ever met."
"She says, 'If I'm alive I'm happy, and when I'm not alive I'll be happy with God,'" Connor said. "The only thing she's ever said to me about it is that she'll miss her grandchildren having a grandmother, and that weighs on her mind more than anything."
Michelle was diagnosed with breast cancer in August 2010. Over time, it has metastasized to the point where she has more than 20 brain tumors, according to her husband.
"We both have very deep faith, and we just see Christmas as an upbeat time,'' Dan said. "It's hard to meet people who are down about Christmas."
Groups of carolers have also stopped by the home multiple times in the last two weeks to sing Christmas songs for Michelle.
"It's been a blast,'' she said. "It's getting a little tiring because we go out every evening and check out the lights or we're at one of our grandkids' ballgames, but it's been a blessing. The more I can think about what Christmas means to us, it's more hopeful."
Follow TODAY.com writer Scott Stump on Twitter.